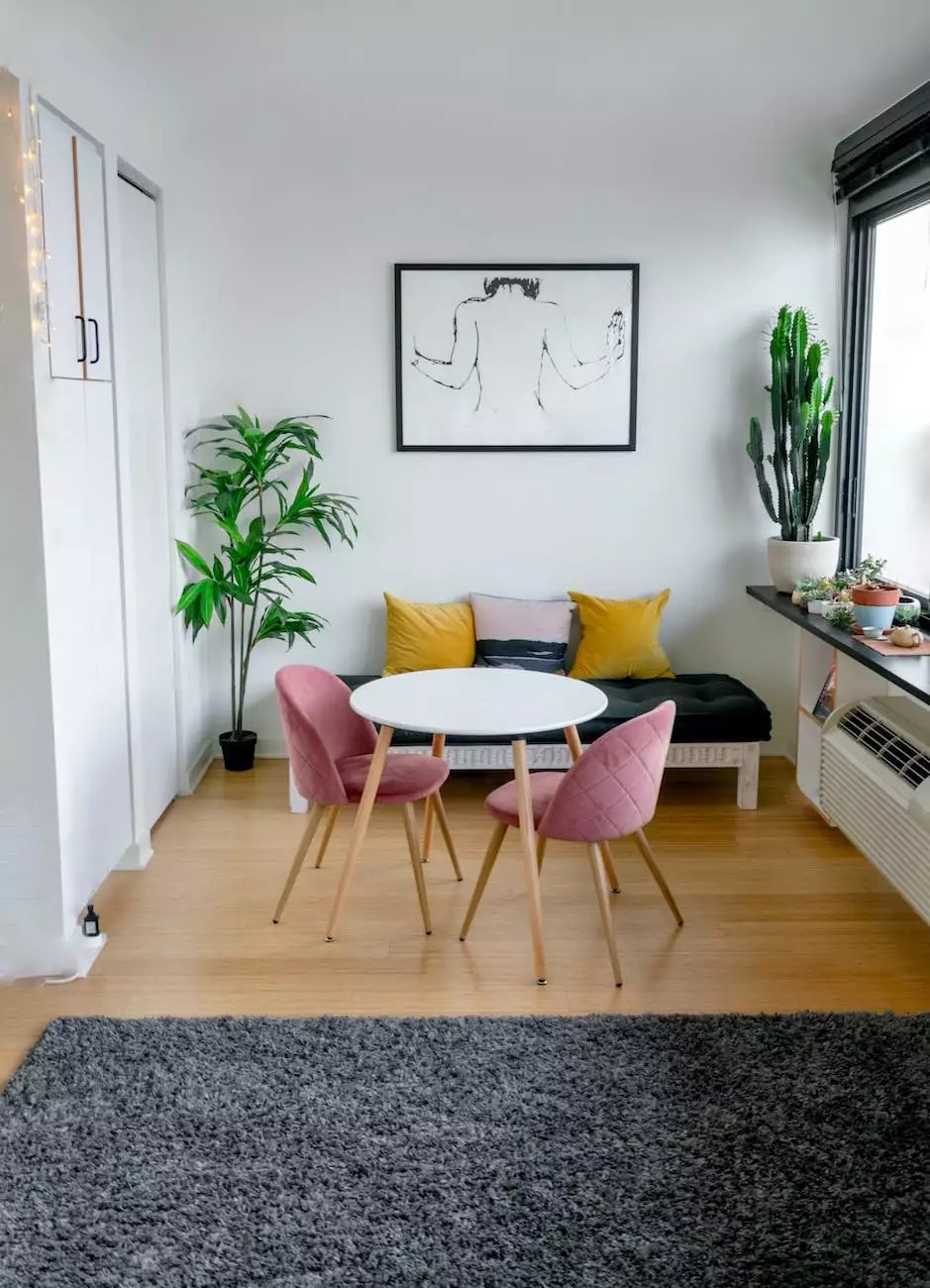 Discover the Elegance of Caesarstone Calacatta Nuvo at J&J Granite
Welcome to J&J Granite, your premier destination for high-quality quartz surfaces for your home and garden interior design needs. In this page, we invite you to explore the exquisite beauty and sophistication of Caesarstone Calacatta Nuvo - a quartz surface that will elevate the aesthetics of any space.
Unveiling the Beauty of Caesarstone Calacatta Nuvo
Caesarstone Calacatta Nuvo is a stunning quartz material inspired by the timeless elegance of natural Calacatta marble. It offers the beauty and veining patterns reminiscent of this classic Italian stone, while providing the durability and low maintenance benefits of modern engineered quartz.
With its lustrous white base and delicate, flowing veins, Calacatta Nuvo adds a touch of luxury to any space. Its versatile design makes it suitable for various interior design styles, from contemporary to traditional.
Superior Quality and Durability
At J&J Granite, we prioritize offering our clients products that are built to last. Caesarstone Calacatta Nuvo is no exception. Crafted with state-of-the-art engineering techniques and premium materials, this quartz surface is renowned for its exceptional quality and durability.
Designed to withstand the demands of everyday life, Calacatta Nuvo is resistant to stains, scratches, and heat. This means you can confidently use it in high-traffic areas such as kitchen countertops or bathroom vanities, knowing it will maintain its beauty for years to come.
Endless Design Possibilities
One of the greatest advantages of Caesarstone Calacatta Nuvo is its versatility in design. Whether you are dreaming of a luxurious kitchen, an elegant bathroom, or a stylish fireplace surround, Calacatta Nuvo can bring your vision to life.
Its neutral color palette and captivating veining patterns allow for seamless integration with various color schemes and design elements. Whether you prefer a monochromatic look or want to create a bold contrast, Calacatta Nuvo offers endless design possibilities.
Unmatched Performance and Low Maintenance
Calacatta Nuvo not only offers exceptional beauty, but it also boasts unmatched performance and low maintenance requirements. Unlike natural marble, this quartz surface does not require sealing or periodic re-polishing.
Cleaning is a breeze with Calacatta Nuvo. Simply wipe the surface with a mild detergent and water, and it will maintain its pristine appearance. Its non-porous nature ensures that liquids and food particles will not penetrate, making it highly resistant to stains and bacterial growth.
J&J Granite - Your Trusted Partner in Home and Garden Interior Design
As a leading provider of premium quartz surfaces, J&J Granite is committed to delivering the highest level of customer satisfaction. Our team of experienced professionals is dedicated to helping you find the perfect solution for your interior design projects.
Whether you're a homeowner, interior designer, or contractor, we provide personalized service and expert guidance throughout the entire process. From selecting the right material to installation, we ensure a smooth and seamless experience.
Elevate Your Space with Caesarstone Calacatta Nuvo
If you're seeking a quartz surface that exudes elegance and sophistication, look no further than Caesarstone Calacatta Nuvo. Visit J&J Granite today and explore the beauty and versatility of this captivating material. With Calacatta Nuvo, you can create a space that truly reflects your style and enhances the overall aesthetic appeal of your home or garden.
Contact J&J Granite now to schedule a consultation and discover how Caesarstone Calacatta Nuvo can transform your space into a haven of timeless beauty and functionality.
High-quality quartz surfaces
Unveiling the elegance of Caesarstone Calacatta Nuvo
Durable and low maintenance
Versatile design possibilities
Expert guidance and personalized service
Elevate your space with Calacatta Nuvo
J&J Granite - Your trusted partner in home and garden interior design, providing top-notch quartz surfaces and exceptional customer service.