Uptown Glass by Dal-Tile - Exotic Ivory
Aug 2, 2023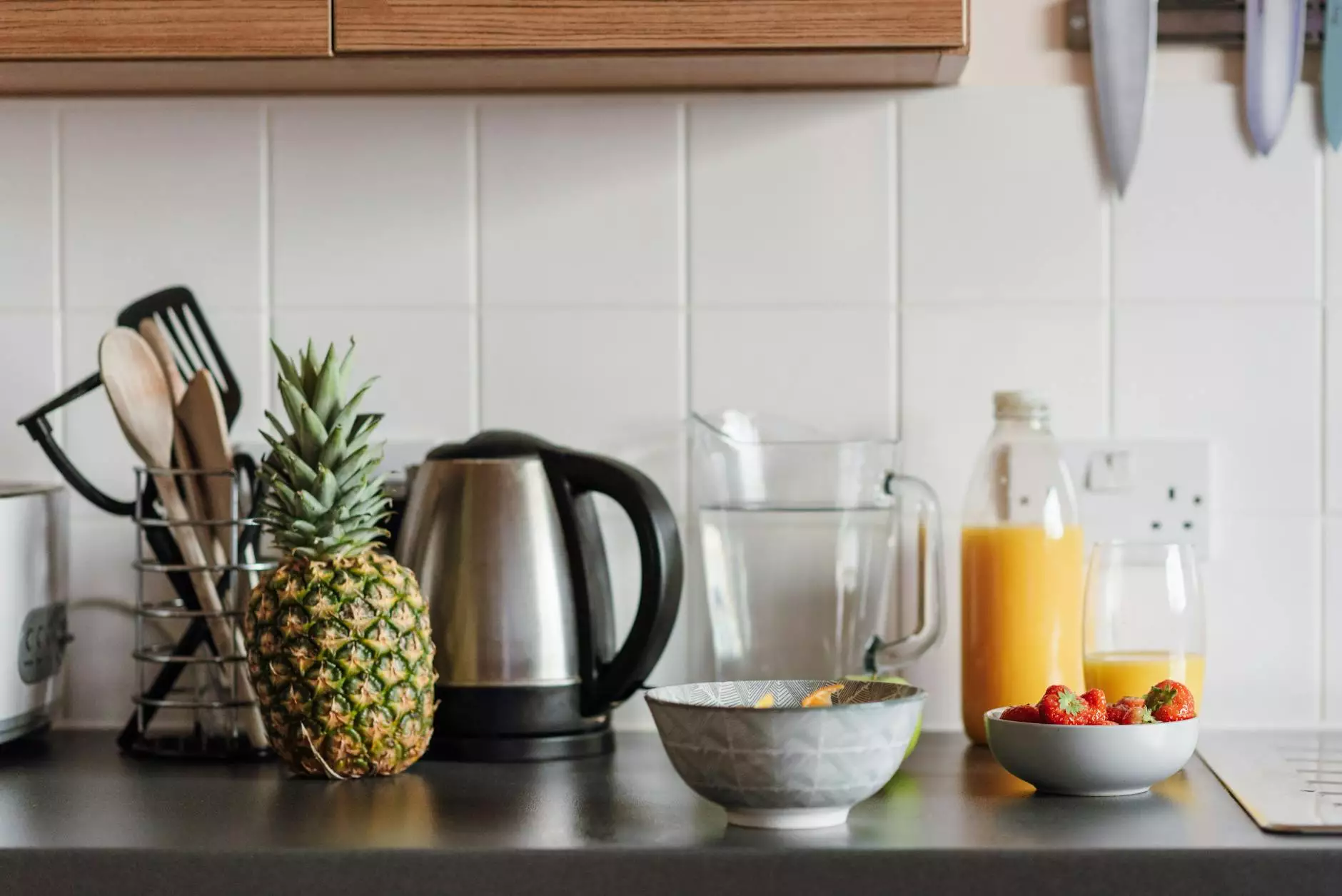 Welcome to J&J Granite, your premier source for top-notch interior design products for the home and garden. In our endeavor to provide you with the best materials, we proudly present the Uptown Glass collection by Dal-Tile - with a focus on the exquisite Exotic Ivory design.
Elevate Your Interior with Exotic Ivory
Inspired by the richness of ivory, the Uptown Glass collection by Dal-Tile offers a timeless and elegant solution to elevate any space. Exotic Ivory, specifically, exudes a luxurious charm that complements various interior design styles and adds a touch of sophistication to your home.
The Beauty of Uptown Glass
Featuring the perfect combination of beauty and durability, Uptown Glass is crafted with meticulous attention to detail. Each tile is meticulously created to offer a sleek and polished finish, making it a perfect choice for any room - from kitchens to bathrooms and beyond.
Unparalleled Quality
At J&J Granite, we understand the significance of quality craftsmanship. That's why we have chosen to bring you the Uptown Glass collection. Dal-Tile, a renowned name in the industry, ensures that every tile is manufactured with precision, guaranteeing unmatched quality and long-lasting durability.
Exquisite Design Options
The Exotic Ivory design from the Uptown Glass collection boasts a captivating beauty that will make a statement in any space. With its subtle yet vibrant ivory shade and delicate veining, it adds a touch of elegance and sophistication to your interior. The variety of sizes and finishes available allow for versatile application, ensuring seamless integration into your unique design vision.
Benefits of Uptown Glass
When it comes to choosing the perfect flooring material, Uptown Glass offers numerous benefits that set it apart from the rest. Here are just a few reasons why you should consider incorporating Uptown Glass into your home:
1. Aesthetically Pleasing
The beauty of Uptown Glass is undeniable. Its glossy finish reflects light, adding a radiant glow to the entire room. The Exotic Ivory design, with its classic yet contemporary appeal, enhances the visual appeal of any space.
2. Versatility
With a range of sizes available, Uptown Glass offers versatility in design. Whether you prefer a uniform look or desire to create unique patterns, the tiles can be arranged to achieve your desired aesthetic. Let your creativity soar with Uptown Glass.
3. Durability
Uptown Glass is designed to withstand the demands of everyday life. Its sturdy construction ensures it can handle foot traffic, resist stains, and withstand moisture, making it an ideal choice for kitchens, bathrooms, and high-traffic areas.
4. Easy to Maintain
Keeping your Uptown Glass flooring looking pristine is a breeze. The tiles are easy to clean and require minimal maintenance. A simple wipe with a damp cloth or mild cleaning solution is all it takes to keep them looking as good as new.
Transform Your Space with J&J Granite
At J&J Granite, we take pride in providing you with the finest materials to elevate your interior design. The Uptown Glass collection by Dal-Tile, particularly the Exotic Ivory design, is a testament to our commitment to quality and customer satisfaction. Let us help you transform your space into a haven of elegance and style.
Contact Us Today
If you're ready to bring luxurious beauty to your home with Uptown Glass - Exotic Ivory, our team at J&J Granite is here to assist you. Contact us today to explore the exquisite Uptown Glass collection and discover how it can enhance your interior design. Elevate your space with J&J Granite.