Kitchen Remodeling in Central Texas from J&J Granite
Oct 3, 2019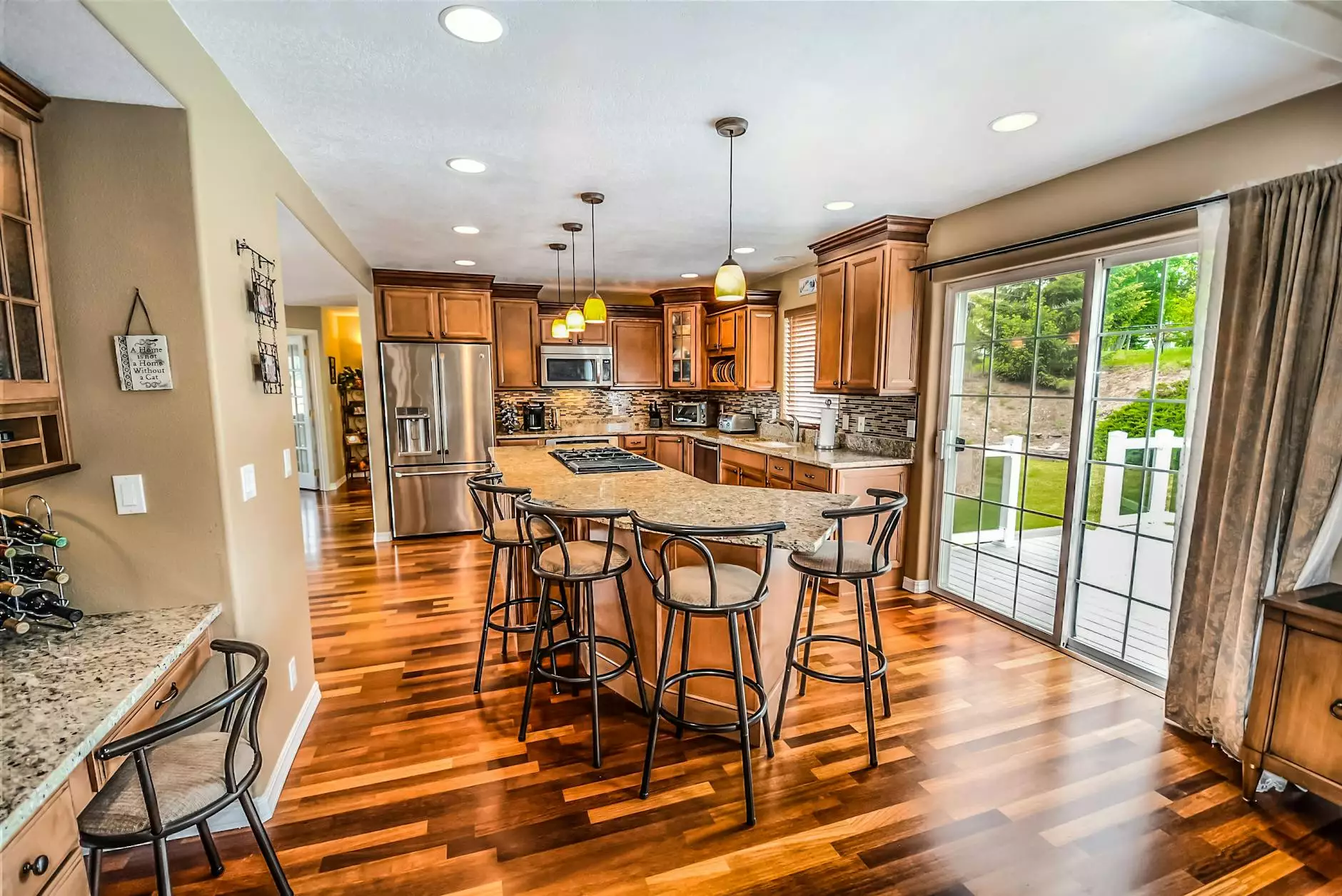 Welcome to J&J Granite, your premier choice for kitchen remodeling in Central Texas. With our expert team of designers and craftsmen, we specialize in transforming your kitchen into a beautiful and functional space. Whether you're looking for a modern and sleek design or a cozy and rustic feel, we have the expertise and experience to bring your vision to life.
Why Choose J&J Granite for Your Kitchen Remodeling Needs?
At J&J Granite, we understand that the kitchen is the heart of your home. It's where families gather, meals are prepared, and memories are made. That's why we go above and beyond to ensure that your kitchen remodeling project is nothing short of extraordinary.
Here are some reasons why you should choose us:
Expert Designers: Our team of expert designers will work closely with you to create a kitchen that suits your style and needs. We pay attention to every detail, from the layout and functionality to the materials and finishes.
Quality Materials: We source only the highest quality materials for your kitchen remodeling project. From granite and quartz countertops to custom cabinetry, we ensure that every component of your kitchen is built to last.
Customization: We believe that every kitchen should reflect the unique tastes and preferences of its owner. That's why we offer a wide range of customization options, allowing you to personalize your kitchen to perfection.
Attention to Detail: Our dedicated craftsmen take pride in their work and pay meticulous attention to every detail. From precise measurements to seamless installation, we make sure that every aspect of your kitchen remodeling project is executed flawlessly.
Our Kitchen Remodeling Process
At J&J Granite, we follow a comprehensive and efficient process to ensure that your kitchen remodeling project is completed on time and to your satisfaction.
1. Initial Consultation
The first step is to schedule an initial consultation with one of our expert designers. During this meeting, we'll discuss your ideas, style preferences, and budget to get a clear understanding of your vision for your dream kitchen.
2. Design and Planning
Based on the information gathered in the initial consultation, our designers will create a detailed plan and 3D rendering of your new kitchen. We'll work with you closely, making revisions and adjustments until we achieve the perfect design that meets your needs.
3. Material Selection
Once the design is finalized, we'll guide you through the material selection process. From countertops and backsplashes to flooring and fixtures, we'll help you choose the materials and finishes that best align with your design aesthetic and budget.
4. Construction and Installation
With the design and materials in place, our skilled craftsmen will begin the construction and installation process. We'll coordinate with suppliers, manage the project timeline, and ensure that all work is done to the highest standards of quality.
5. Final Walkthrough and Satisfaction Guarantee
Once the construction is complete, we'll conduct a final walkthrough with you to ensure that every aspect of your kitchen meets your expectations. We stand behind the quality of our work and offer a satisfaction guarantee. Your complete satisfaction is our ultimate goal.
Contact J&J Granite for Your Kitchen Remodeling Needs Today
Ready to transform your kitchen into a space of unparalleled beauty and functionality? Contact J&J Granite today for a consultation. Our team of experts is here to guide you through every step of the kitchen remodeling process, from design to installation. Trust us to bring your dream kitchen to life.