Porcelanosa Stuc Beige Texture 12x24 Tile - Stafford, Texas
Oct 11, 2020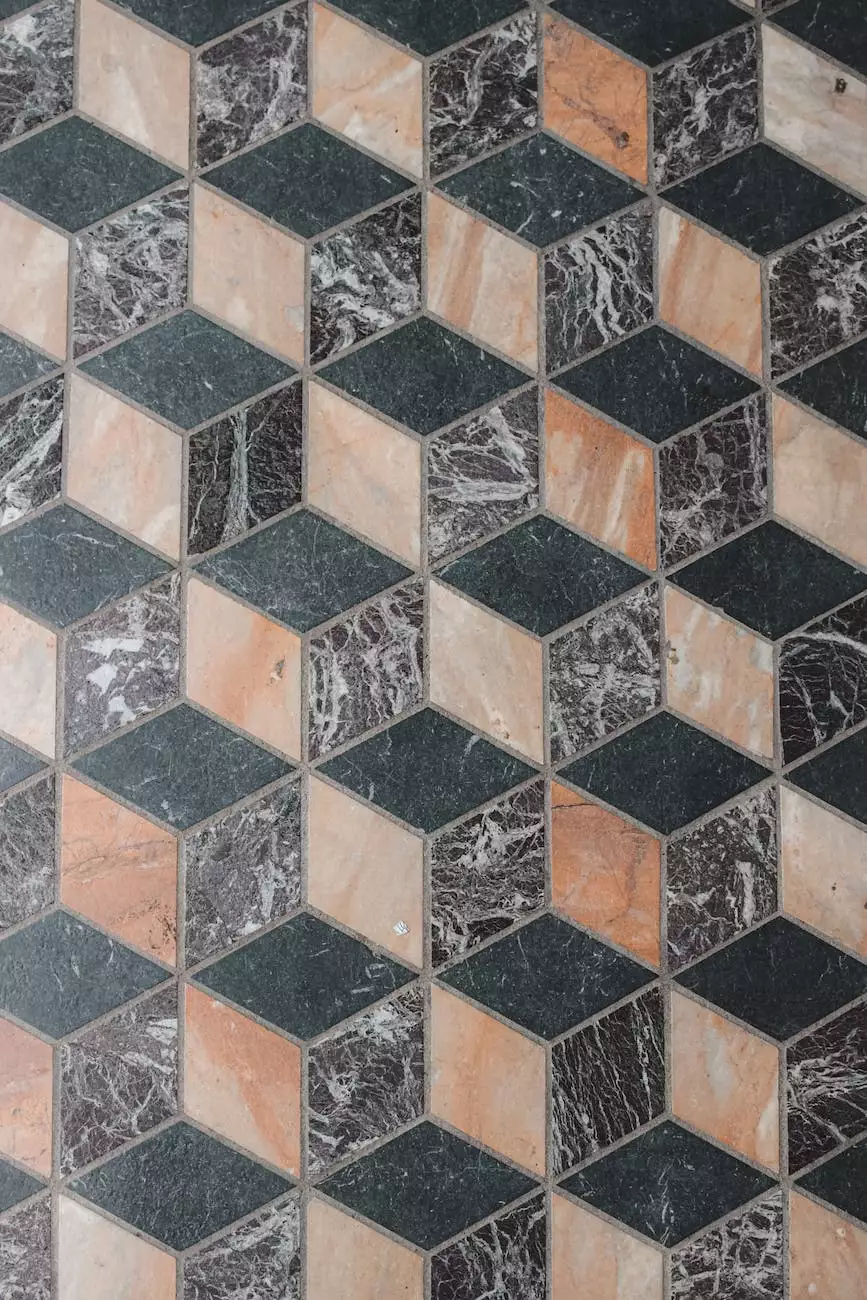 Enhance Your Home's Interior Design with Porcelanosa Stuc Beige Texture 12x24 Tile
At J&J Granite, we proudly present the Porcelanosa Stuc Beige Texture 12x24 tile collection - a true masterpiece in home and garden interior design. With its stunning visual appeal and remarkable durability, this high-end tile is the perfect choice for homeowners in Stafford, Texas looking to elevate their living spaces.
Aesthetic Appeal Meets Unmatched Durability
Experience the harmonious blend of refined aesthetics and incredible durability with the Porcelanosa Stuc Beige Texture 12x24 tile. Crafted with meticulous attention to detail, this tile features a unique beige texture that adds depth and warmth to any room.
Whether you're renovating your kitchen, bathroom, or living area, this versatile tile effortlessly complements various interior design styles. Its matte finish creates a contemporary and elegant ambiance, making it truly stand out.
Endless Design Possibilities
The Porcelanosa Stuc Beige Texture 12x24 tile allows homeowners to unleash their creativity and transform their living spaces into works of art. The timeless appeal of this tile enables it to enhance any home's aesthetic while adding value and charm.
With its large format and consistent texture, this tile brings a sense of expansiveness to any room. Whether you prefer a uniform look or an eye-catching pattern, the possibilities are endless with this exquisite tile.
Unmatched Quality and Reliability
At J&J Granite, we understand the importance of using only the highest quality materials for your home improvement projects. The Porcelanosa Stuc Beige Texture 12x24 tile exemplifies our commitment to excellence, offering exceptional quality and long-lasting performance.
Made from premium materials and engineered with precision, this tile boasts impressive durability, ensuring it can withstand the test of time. Its resistance to moisture, stains, and wear makes it an ideal choice for high-traffic areas, providing peace of mind for busy households.
Unleash Your Creativity with J&J Granite
As leaders in the home and garden interiors industry, J&J Granite is dedicated to helping homeowners create spaces they can truly be proud of. Our team of experienced professionals is ready to assist you in choosing the perfect Porcelanosa Stuc Beige Texture 12x24 tile for your project.
With our extensive knowledge and expertise, we can guide you through the selection process, ensuring you find the tile that perfectly aligns with your unique vision. We prioritize customer satisfaction and are committed to delivering exceptional results for every project.
Order Porcelanosa Stuc Beige Texture 12x24 Tile Today
Visit our showroom in Stafford, Texas to explore the Porcelanosa Stuc Beige Texture 12x24 tile collection in person. See its beauty up close and feel the quality for yourself. Our friendly and knowledgeable team will be delighted to answer all your questions and provide professional advice.
If you're unable to visit in person, we offer a convenient online ordering system. Simply browse our website, select your desired quantity, and add the Porcelanosa Stuc Beige Texture 12x24 tile to your cart. We provide secure and reliable shipping services, ensuring your order arrives promptly and in perfect condition.
Upgrade your home's interior design with the Porcelanosa Stuc Beige Texture 12x24 tile from J&J Granite and experience the transformative power of exceptional quality and timeless beauty. Order now and embark on a journey towards creating the home of your dreams!
Contact J&J Granite
If you have any questions, require further information, or need assistance, our dedicated team is ready to help. Contact us today and discover how J&J Granite can turn your interior design dreams into reality.