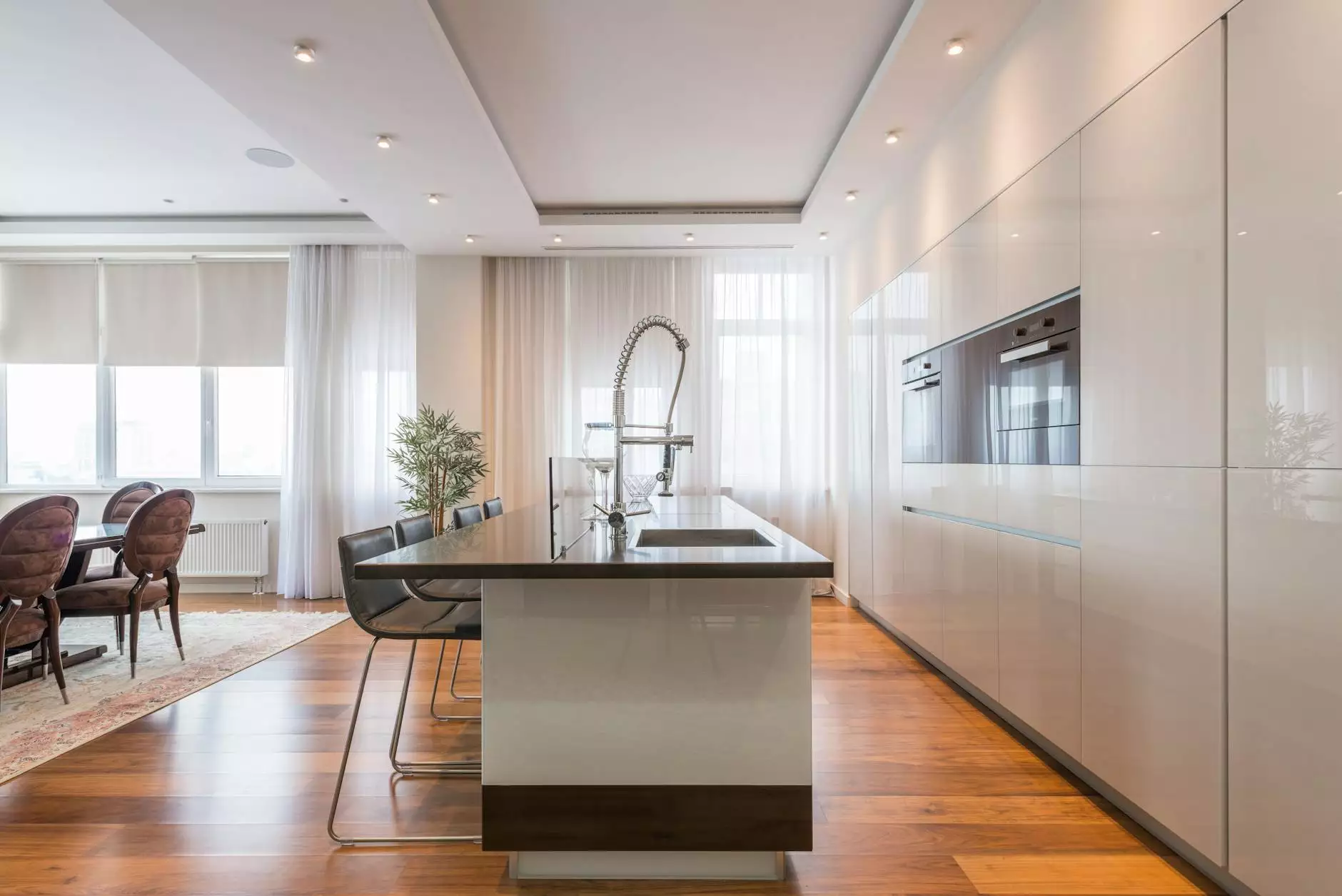 Welcome to J&J Granite's page featuring the exquisite 1886K COTE D'AZUR laminate countertops designed to transform your home and garden. Our premium collection of laminate countertops offers a blend of elegance, durability, and affordability, making them an excellent choice for discerning homeowners looking to enhance their interior design.
Elevate Your Home's Aesthetic Appeal
At J&J Granite, we understand that your home is your sanctuary, and every detail matters when it comes to creating a space that reflects your unique style. Our 1886K COTE D'AZUR laminate countertops are meticulously crafted to provide a visually stunning and functional addition to any room. With their realistic stone-like patterns, you can achieve a high-end look without breaking the bank.
Unmatched Durability
When investing in countertops for your home, durability is paramount. Our 1886K COTE D'AZUR laminate countertops are engineered with state-of-the-art technology, ensuring exceptional resistance to scratches, heat, stains, and moisture. Whether you're preparing meals in the kitchen or hosting gatherings in your living space, rest assured that our countertops will withstand the test of time.
Easy Maintenance and Cleaning
We understand the importance of convenience and ease of maintenance when it comes to your busy lifestyle. Our 1886K COTE D'AZUR laminate countertops require minimal upkeep, allowing you to enjoy more time with your loved ones and less time worrying about cleaning. Simply wipe away spills and messes with a gentle cleanser and soft cloth, and your countertops will look as good as new.
Endless Design Possibilities
With our 1886K COTE D'AZUR laminate countertops, you have the freedom to unleash your creativity and bring your design visions to life. Whether you prefer a sleek and modern aesthetic or a timeless and traditional style, our extensive range of colors and patterns ensures that you'll find the perfect countertop to complement your existing decor or inspire a fresh interior transformation.
Exceptional Affordability
Choosing laminate countertops doesn't mean compromising on quality or style. At J&J Granite, we believe that everyone deserves access to beautiful and functional countertops that fit within their budget. Our 1886K COTE D'AZUR laminate countertops offer exceptional value for money, allowing you to achieve the look you desire without overspending.
Trust J&J Granite for Your Countertop Needs
When it comes to selecting the perfect countertops for your home, make J&J Granite your trusted partner. With years of expertise in the industry, we pride ourselves on delivering superior products and exceptional customer service. Our team of experts is ready to assist you every step of the way, from selecting the ideal laminate countertop to ensuring a seamless installation process.
Revitalize your home's interior design with the timeless elegance and unmatched durability of our 1886K COTE D'AZUR laminate countertops. Contact J&J Granite today to explore our exquisite collection and embark on your journey towards a more beautiful and functional home.
© 2021 J&J Granite. All rights reserved. | Category: Home and Garden - Interior Design