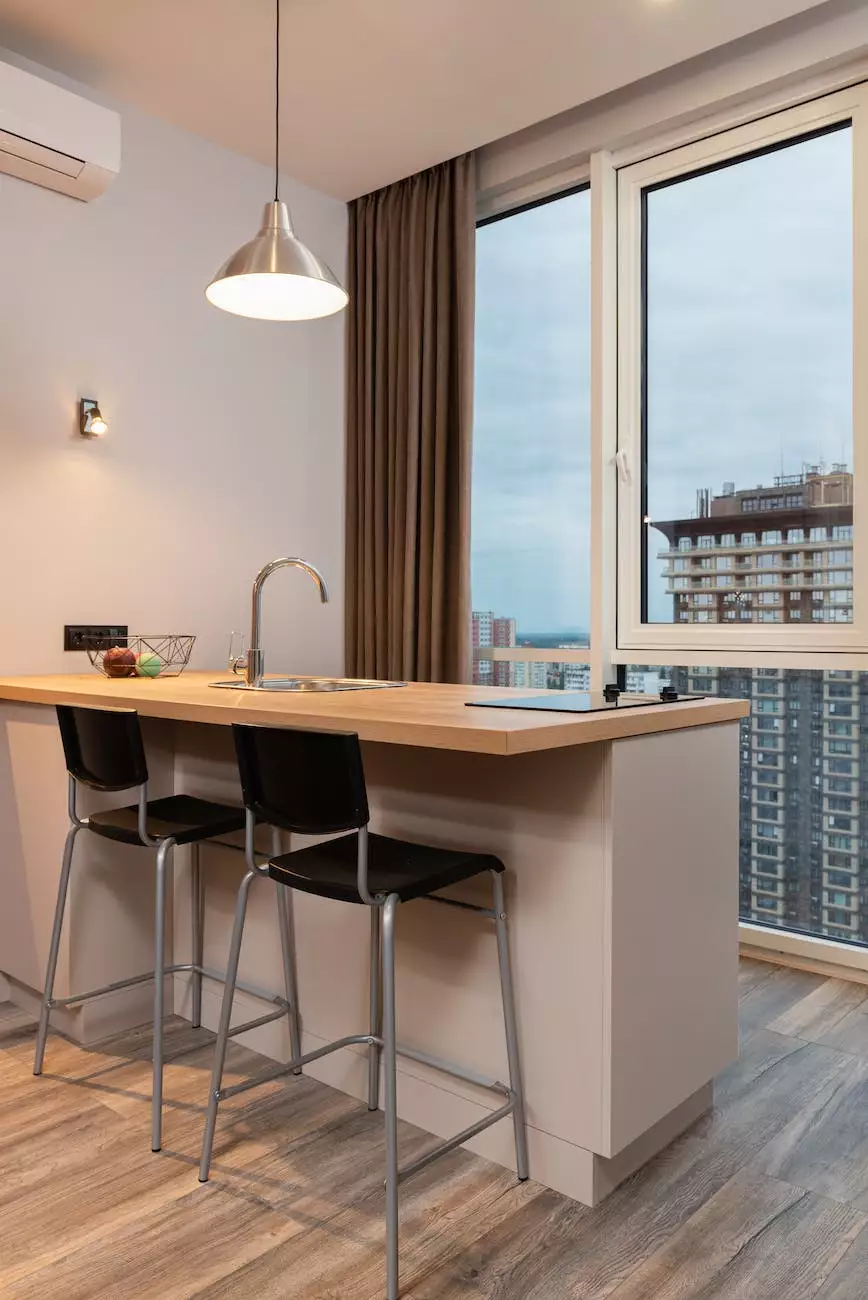 Welcome to J&J Granite, your premier destination for high-end laminate countertops. Our extensive collection includes the stunning 3111 WEATHERED IRONWOOD, perfect for adding a touch of elegance and style to your home. Whether you're renovating your kitchen or designing a new interior space, our laminate countertops are the perfect choice.
Discover the Beauty of 3111 WEATHERED IRONWOOD
Our 3111 WEATHERED IRONWOOD laminate countertop is a testament to both style and durability. With its striking appearance and rugged construction, this countertop is sure to impress. The natural weathered wood design adds a touch of sophistication and warmth to any space, complementing a wide range of interior design styles.
Constructed using the finest materials, the 3111 WEATHERED IRONWOOD laminate countertop is engineered to withstand the demands of everyday use. It is resistant to scratches, stains, and heat, making it an ideal choice for busy kitchens and high-traffic areas. Additionally, its non-porous surface ensures easy maintenance and cleaning.
Unmatched Quality and Craftsmanship
At J&J Granite, we take great pride in delivering unparalleled quality and craftsmanship. Our laminate countertops are handcrafted by skilled artisans, ensuring every detail is carefully attended to. We source only the finest materials, utilizing cutting-edge technology and techniques to create products that exceed our customers' expectations.
When you choose J&J Granite, you can expect a laminate countertop that not only looks amazing but also stands the test of time. We understand the importance of investing in quality products that enhance the overall aesthetic and functionality of your space.
Elevate Your Home's Interior Design
The 3111 WEATHERED IRONWOOD laminate countertop offers endless design possibilities. Its versatile and timeless appeal makes it a perfect fit for various interior design styles, including modern, rustic, farmhouse, and more. Whether you're looking to create a cozy kitchen or a sleek bathroom, this countertop is a versatile choice that adds character and elegance to any space.
Pair it with light or dark cabinetry, stainless steel appliances, and decorative accents to create a cohesive and visually appealing design. The natural wood texture and warm tones of the 3111 WEATHERED IRONWOOD countertop effortlessly create a welcoming and inviting atmosphere in your home.
Why Choose J&J Granite?
With countless options available in the market, choosing the right supplier for your laminate countertop needs is crucial. Here are some reasons why J&J Granite stands out:
Unrivaled Selection: We offer a wide range of laminate countertops, including the exquisite 3111 WEATHERED IRONWOOD, ensuring you find the perfect match for your style and preferences.
Exceptional Durability: Our laminate countertops are built to last, providing you with a durable and long-lasting surface that can withstand daily use.
Attention to Detail: Our team of experts meticulously crafts each countertop, paying careful attention to every detail, ensuring a flawless end product.
Customer Satisfaction: We prioritize customer satisfaction and strive to exceed expectations with our top-notch products and exceptional customer service.
Shop 3111 WEATHERED IRONWOOD Laminate Countertops Today
Upgrade your home's interior design with the 3111 WEATHERED IRONWOOD laminate countertop from J&J Granite. Browse our collection online and explore our wide selection of high-quality, stylish, and durable laminate countertops. Experience the perfect blend of aesthetics and functionality today!