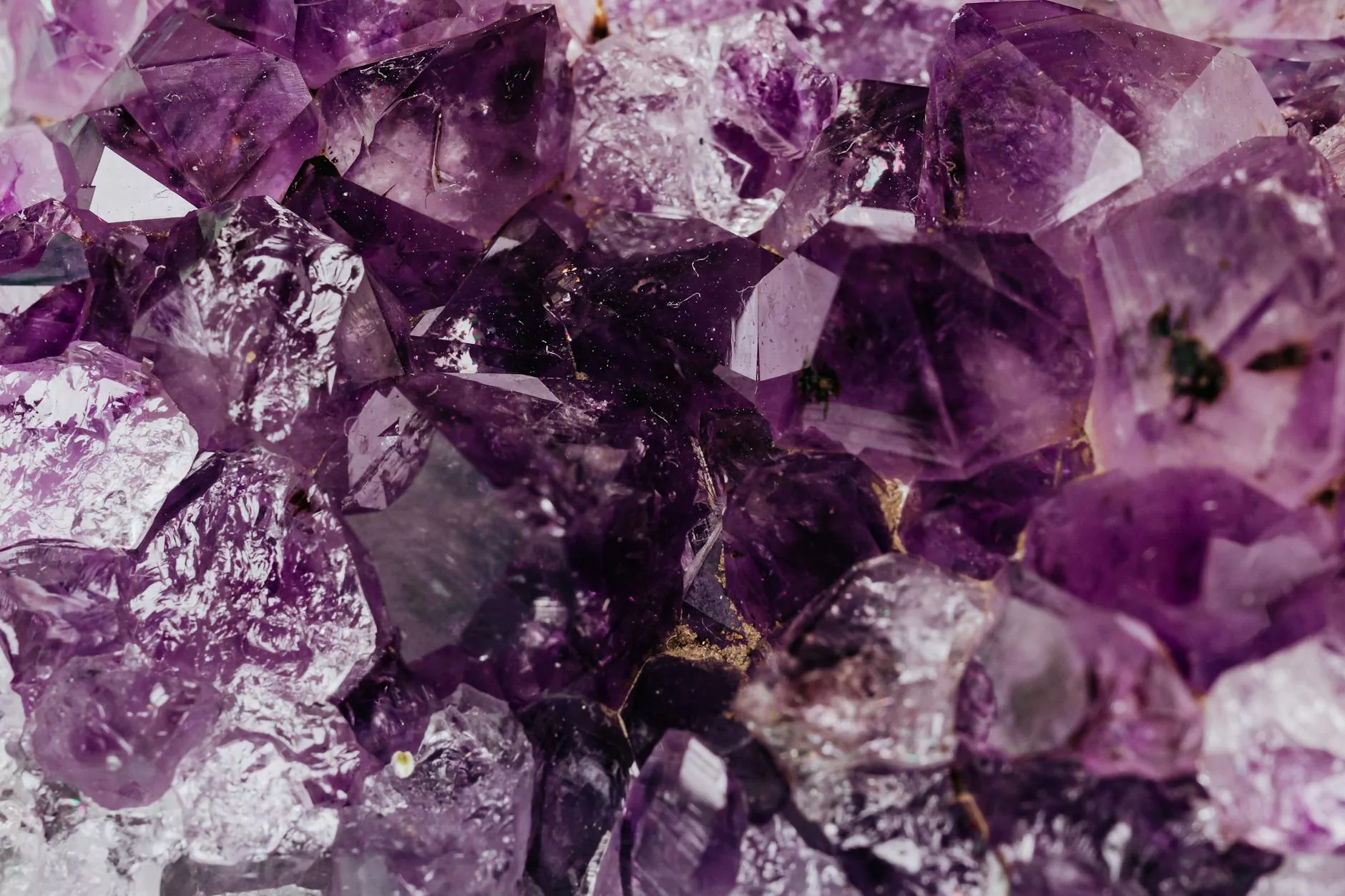 Welcome to J&J Granite, your ultimate destination for premium quality laminate countertops. If you are in search of the perfect countertops to elevate your home's interior design, look no further. Our 6219 Walnut Quarstone laminate countertops are not only visually appealing but also incredibly durable and versatile. Let us guide you through the features and benefits of these stunning countertops, and why they can be a game-changer for your home.
The Beauty of 6219 Walnut Quarstone
6219 Walnut Quarstone is a remarkable laminate countertop option that effortlessly combines the natural beauty of walnut with the durability and affordability of laminate. The rich, deep hues of walnut create an elegant and timeless look that can enhance any interior design style, whether it's contemporary, traditional, or rustic.
Our skilled craftsmanship ensures that each 6219 Walnut Quarstone countertop is meticulously designed to replicate the intricate details and textures found in natural walnut. This attention to detail creates a captivating and realistic appearance, making it difficult to distinguish these laminate countertops from actual walnut.
Durability and Performance
At J&J Granite, we understand that durability is a top priority when it comes to choosing the right countertops for your home. Our 6219 Walnut Quarstone laminate countertops offer outstanding durability and performance, making them the perfect choice for busy households or commercial spaces.
Thanks to the advanced technology used in their manufacturing, these countertops are resistant to scratches, stains, heat, and impact. This means you can confidently prepare meals, place hot pans, and perform daily activities without worrying about damaging the surface. Additionally, the non-porous nature of these laminate countertops prevents the growth of bacteria, making them hygienic and easy to clean.
Versatility and Customization
One of the most significant advantages of choosing 6219 Walnut Quarstone laminate countertops is the endless possibilities for customization. These countertops can be customized to fit any shape or size, making them suitable for both standard and unique kitchen layouts. Whether you have a small, cozy kitchen or a spacious open-concept design, our countertops can be tailored to your specific needs.
Furthermore, these laminate countertops offer a wide range of edge profiles and finishes, allowing you to achieve a truly personalized look. From bullnose and bevel edges to matte and high-gloss finishes, the customization options are extensive. You can create a countertop that reflects your style and complements the overall aesthetic of your home.
Easy Installation and Maintenance
Installing and maintaining 6219 Walnut Quarstone laminate countertops is a breeze. Our professional installation team ensures a seamless and accurate installation process, saving you time and hassle. Additionally, our countertops are designed for easy maintenance, giving you more time to enjoy your beautiful kitchen or bathroom.
Regular cleaning with mild soap and water is all it takes to keep these countertops looking pristine. Their stain-resistant properties make them ideal for areas prone to spills and splashes. With minimal effort, you can maintain the beauty of your countertops for years to come.
Conclusion
Enhancing your home's interior design with 6219 Walnut Quarstone laminate countertops from J&J Granite is a decision you won't regret. These countertops offer the perfect blend of style, durability, and affordability, making them an excellent investment for your home. With their realistic walnut appearance, customization options, and easy maintenance, they are sure to become the centerpiece of your kitchen or bathroom.
Visit J&J Granite today and explore our collection of 6219 Walnut Quarstone laminate countertops. Our team of experts is ready to assist you in choosing the perfect countertop solution that exceeds your expectations. Transform your space with elegance and functionality with our top-of-the-line laminate countertops!