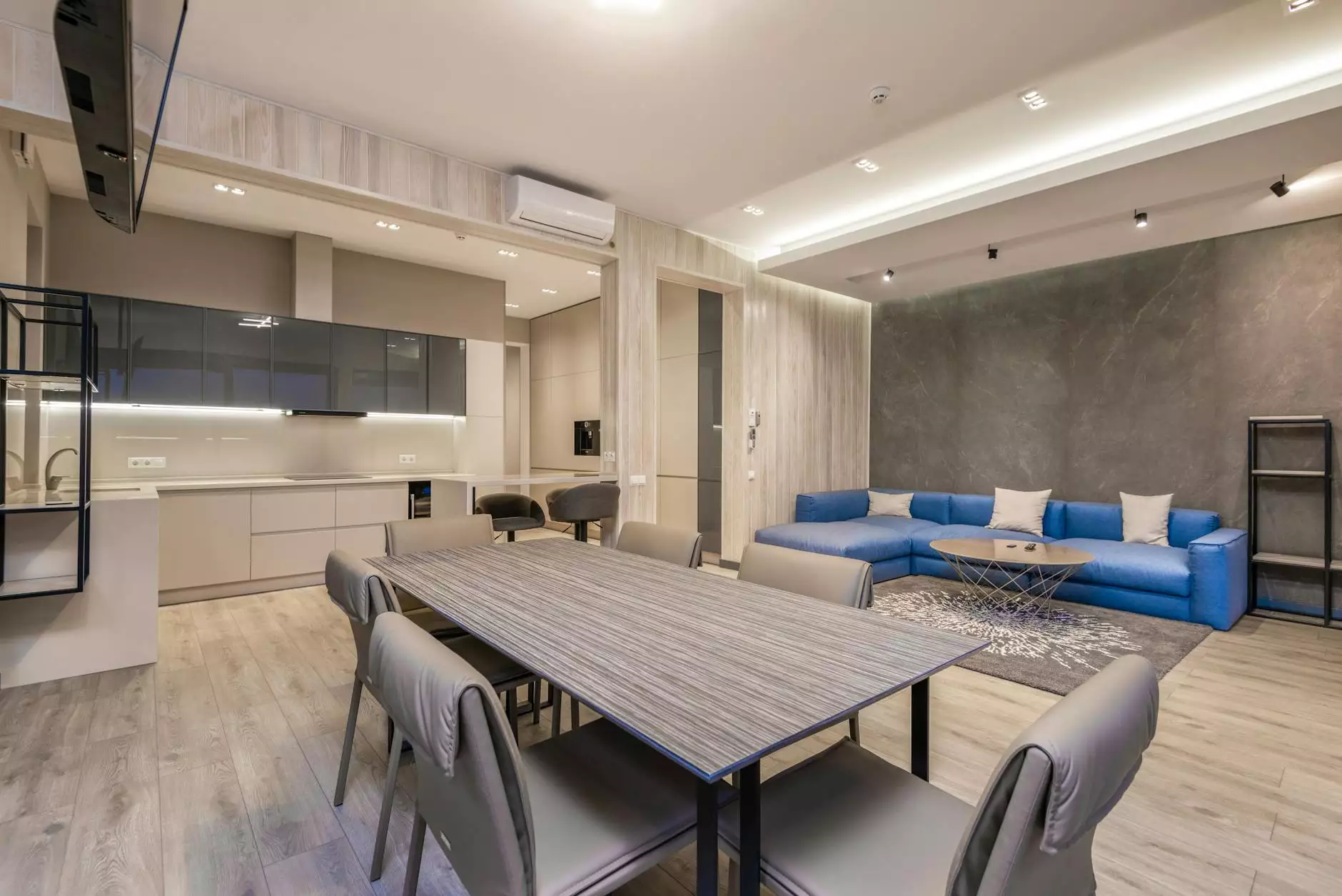 Transform Your Home with 64204 EBONY SAFARI Laminate Countertops
Welcome to J&J Granite, your premier source for top-quality laminate countertops. In the realm of home and garden interior design, our 64204 EBONY SAFARI laminate countertops reign supreme. Crafted with meticulous attention to detail, these countertops are sure to enhance the beauty and functionality of any space.
Why Choose 64204 EBONY SAFARI Laminate Countertops?
When it comes to choosing the perfect countertops for your home, it's essential to consider both aesthetics and durability. Our 64204 EBONY SAFARI laminate countertops excel in both areas, making them an ideal choice for homeowners seeking a blend of style and strength.
Stunning Design
Featuring a striking ebony color with intricate safari-inspired patterns, these laminate countertops bring a touch of sophistication and elegance to any kitchen or bathroom. The bold, yet timeless design effortlessly complements a variety of interior design styles, from modern to traditional.
Unparalleled Durability
Constructed using high-quality materials and advanced manufacturing techniques, our 64204 EBONY SAFARI laminate countertops are built to withstand the test of time. The laminated surface is resistant to scratches, stains, and heat, ensuring that your countertops remain flawless even with daily use.
Benefits of Choosing J&J Granite
At J&J Granite, we take immense pride in providing our customers with exceptional products and unparalleled service. When you choose us for your 64204 EBONY SAFARI laminate countertops, you can expect:
Superior Craftsmanship
With years of experience in the industry, our team of skilled artisans combines traditional techniques with modern technology to deliver countertops of unmatched quality. Each piece is meticulously crafted with attention to detail, ensuring a flawless finish that exceeds your expectations.
Wide Range of Options
We understand that every homeowner has unique tastes and preferences. That's why we offer a wide selection of laminate countertops in various designs, colors, and patterns. Whether you're looking for a classic, contemporary, or eclectic style, we have the perfect countertop to complement your vision.
Professional Installation
Our team of experienced installers ensures a seamless installation process, leaving you with countertops that fit perfectly and look impeccable. We prioritize precision and efficiency, minimizing any disruption to your daily routine while delivering outstanding results.
Contact J&J Granite Today
Ready to elevate your home's interior design with the beauty of 64204 EBONY SAFARI laminate countertops? Contact J&J Granite today for a free consultation. Our friendly and knowledgeable team is here to assist you in choosing the perfect countertops that meet your unique needs and preferences. Don't settle for ordinary when you can have extraordinary. Transform your home with J&J Granite!
Browse our full range of laminate countertops
Contact us
Learn more about J&J Granite