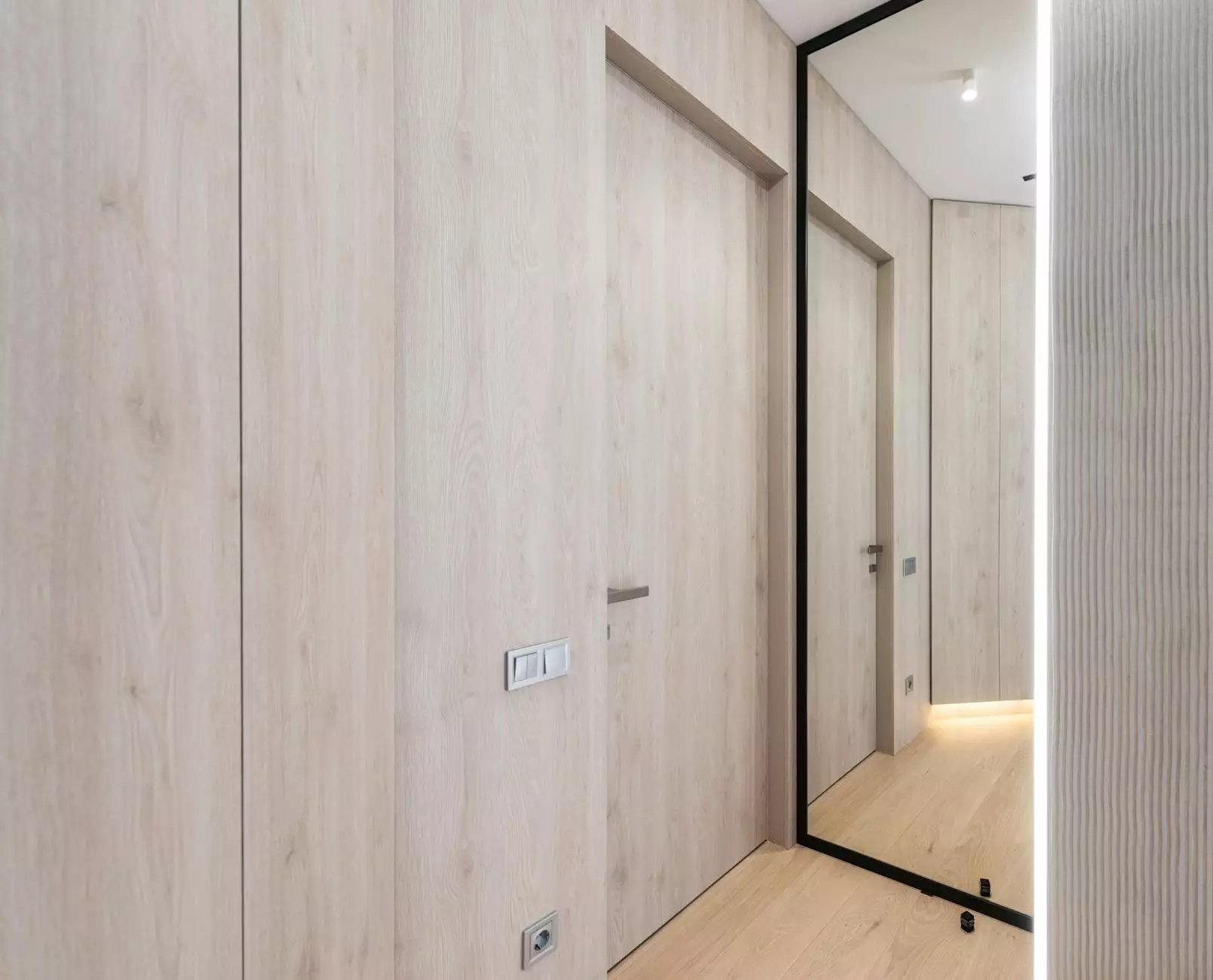 Welcome to J&J Granite, your trusted source for premium quality laminate countertops. We specialize in providing exceptional home and garden interior design solutions, with a focus on offering a wide range of options to suit every individual's unique taste and style.
Discover the Elegance of AB085 Atlantic Azur Laminate Countertops
If you're looking to enhance the beauty and functionality of your kitchen or bathroom, our AB085 Atlantic Azur Laminate Countertops are the perfect choice. Crafted with utmost precision and attention to detail, these countertops offer a combination of durability, affordability, and visual appeal that can transform any space.
At J&J Granite, we understand the importance of having a countertop that not only looks stunning but also withstands the demands of everyday use. Our AB085 Atlantic Azur Laminate Countertops are engineered to provide excellent resistance to scratches, stains, and heat, making them ideal for busy households.
The unique color and texture of the AB085 Atlantic Azur Laminate Countertops add a touch of elegance and sophistication to any room. Whether you're aiming for a modern, contemporary, or traditional design, these countertops seamlessly blend in, enhancing the overall aesthetic appeal of your space.
Enhance Your Interior Design
Our AB085 Atlantic Azur Laminate Countertops are expertly crafted to offer a wide range of design possibilities. Create a stunning focal point in your kitchen or bathroom with these versatile countertops. The rich color variations and intricate patterns of the Atlantic Azur make it the perfect choice for adding character and depth to your space.
Whether you're updating a tired kitchen, remodeling a bathroom, or designing your dream home, our laminate countertops provide endless options for customization. With our comprehensive selection, you can choose from different edge profiles, finishes, and thicknesses to achieve the desired look and feel.
Unrivaled Durability and Functionality
At J&J Granite, we prioritize durability without compromising on visual appeal. Our AB085 Atlantic Azur Laminate Countertops are manufactured using high-quality materials that are resistant to moisture, impact, and daily wear and tear. You can rest assured that your investment will withstand the test of time.
Thanks to their non-porous surface, our laminate countertops are incredibly easy to clean and maintain. Simply wipe away spills and messes with a soft cloth and mild detergent. This low-maintenance feature ensures that your countertops retain their original beauty for years to come.
Countertops Designed with Your Lifestyle in Mind
At J&J Granite, we believe that your countertops should not only be visually appealing but also highly functional. Our AB085 Atlantic Azur Laminate Countertops offer exceptional performance and versatility, making them suitable for a variety of applications.
Whether you love to cook, entertain, or simply want a beautiful space to relax, our countertops are designed to meet your lifestyle needs. They provide ample workspace, are resistant to stains from common household products, and can handle the rigors of everyday life with ease.
Transform Your Space with J&J Granite
When it comes to home and garden interior design, J&J Granite is your go-to destination. We are committed to delivering unparalleled quality, exceptional service, and an extensive selection of laminate countertops.
With our AB085 Atlantic Azur Laminate Countertops, you can create an inviting and visually stunning space that you'll be proud to show off. Visit our showroom or browse our online catalog to explore the possibilities and find the perfect countertops to complement your style and personality.
Don't settle for ordinary. Choose J&J Granite for extraordinary laminate countertops that will elevate your interior design to new heights.
Unrivaled durability
Endless design possibilities
Easy maintenance
Exceptional functionality
Contact J&J Granite today to learn more or schedule a consultation with one of our expert design specialists. Transform your home with our premium AB085 Atlantic Azur Laminate Countertops.