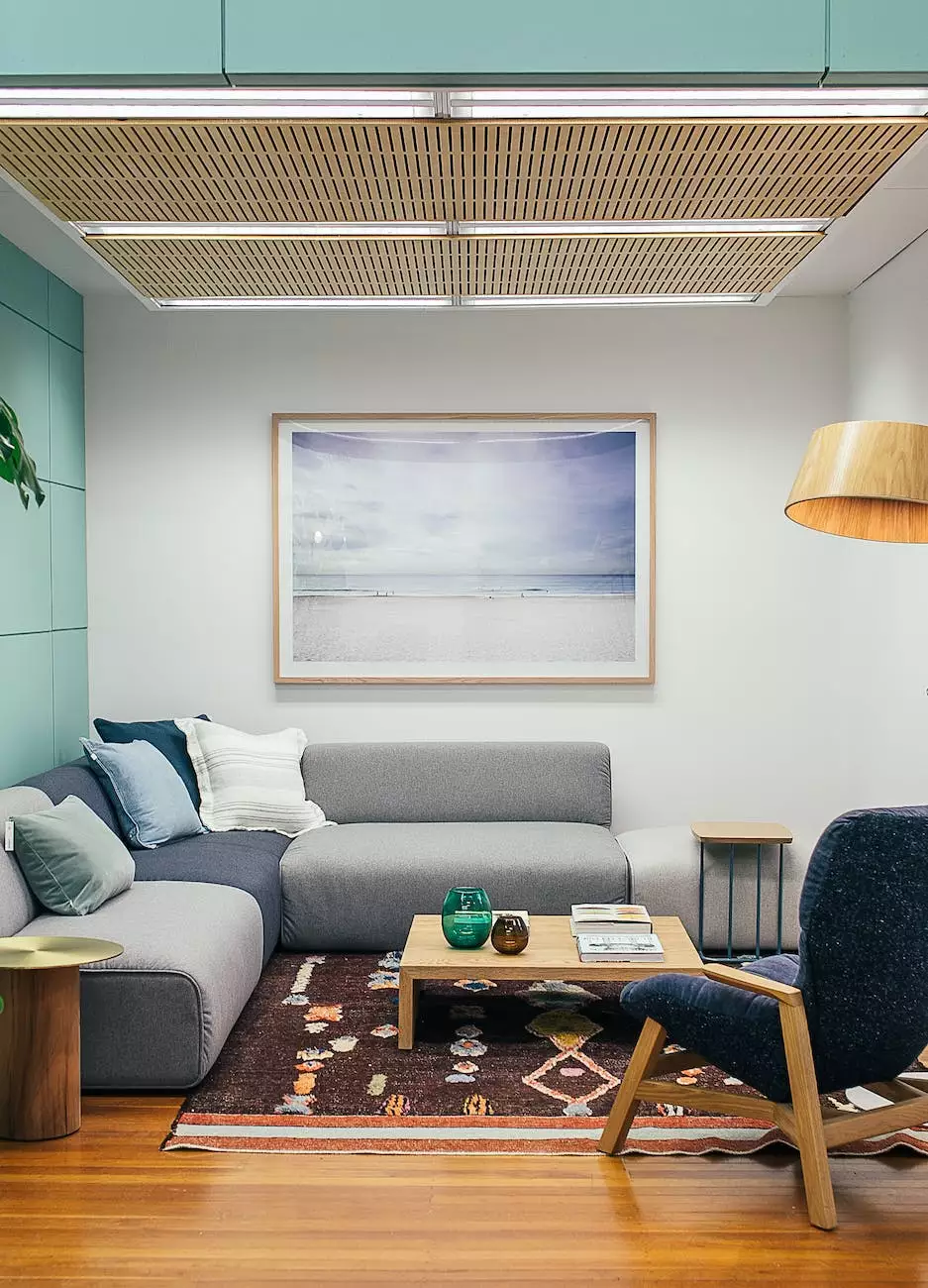 Transform Your Home with AT700 GROUNDSWELL Laminate Countertops
Welcome to J&J Granite, your premier destination for high-quality laminate countertops. We take pride in offering the finest selection of countertops to enhance the beauty and functionality of your home. Our AT700 GROUNDSWELL collection is designed to exceed your expectations and elevate your interior design to new heights.
The Perfect Blend of Style and Durability
When it comes to countertop materials, laminate offers an unbeatable combination of style, durability, and affordability. In the AT700 GROUNDSWELL collection, we've curated a range of stunning designs that mimic the look of natural stone, wood grain, and other luxurious materials.
What sets the AT700 GROUNDSWELL laminate countertops apart is their exceptional durability. Crafted from high-quality materials, these countertops are resistant to stains, scratches, and heat. Say goodbye to the worries of everyday wear and tear as our countertops are designed to withstand the demands of a busy home.
Unleash Your Creativity with Limitless Design Options
At J&J Granite, we understand that every home is unique, and your countertop should reflect your personal style. That's why the AT700 GROUNDSWELL collection offers an extensive range of design options to suit any taste.
From classic and timeless designs to bold and contemporary patterns, our laminate countertops allow you to unleash your creativity and bring your vision to life. Whether you prefer the look of marble, granite, or wood, we have the perfect countertop that will seamlessly integrate into your home's interior design.
Reliable and Expert Installation Services
As a reputable provider of premium countertops, J&J Granite offers reliable and expert installation services to ensure a seamless experience from start to finish. Our team of skilled professionals has the expertise and experience to handle every aspect of your countertop installation, delivering flawless results that will exceed your expectations.
We prioritize customer satisfaction and take the time to understand your specific needs and preferences. From precise measurements to careful material selection, we leave no stone unturned in providing you with the highest level of service.
Why Choose J&J Granite for Your Laminate Countertop Needs
There are several reasons why J&J Granite is the ultimate choice for your laminate countertop needs:
Unparalleled Quality: Our AT700 GROUNDSWELL collection is crafted with superior quality materials, ensuring long-lasting beauty and functionality.
Vast Design Selection: With a wide array of design options, you're sure to find the perfect countertop that complements your home's interior design.
Expert Installation: Our team of skilled professionals guarantees flawless installation, providing you with peace of mind and convenience.
Affordability: We believe in offering high-end quality without breaking the bank, ensuring that our laminate countertops are accessible to all.
Customer Satisfaction: Your satisfaction is our top priority, and we go above and beyond to exceed your expectations at every step of the process.
Contact J&J Granite Today
Ready to elevate your home's interior design with the AT700 GROUNDSWELL laminate countertops? Contact us today to schedule a consultation and let our team guide you through the process.
With J&J Granite, you can trust that your home will be transformed with countertops that combine style, durability, and affordability. Discover the world of possibilities with our AT700 GROUNDSWELL collection and revolutionize your interior design now!