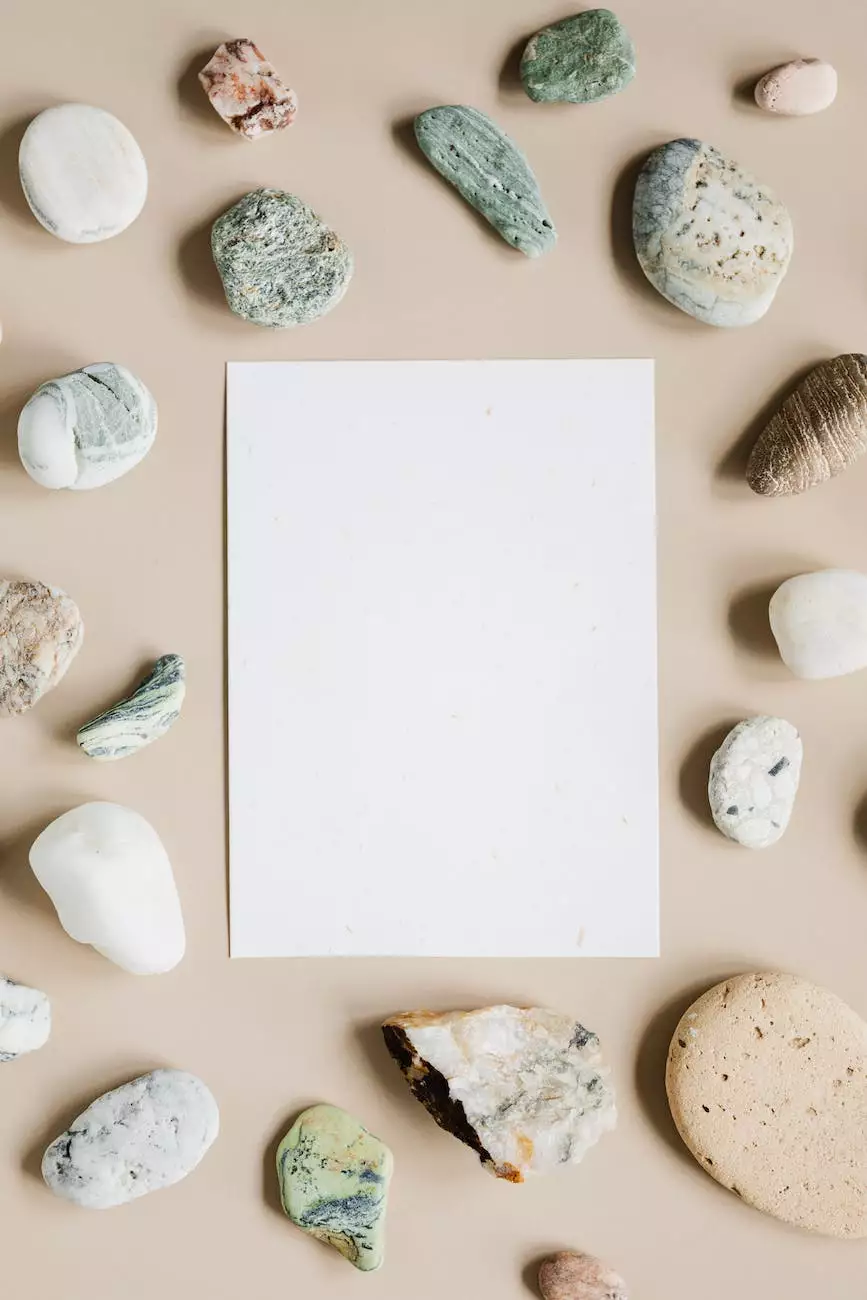 Overview
Welcome to J&J Granite, your trusted source for high-quality and elegant laminate countertops. In this article, we will explore the stunning PG840 Pebble Gold laminate countertops, perfect for transforming your home's interior design. If you are looking for countertops that combine durability, style, and affordability, you've come to the right place!
Why Choose PG840 Pebble Gold?
When it comes to selecting the perfect countertop for your home, there are several factors to consider. PG840 Pebble Gold is a superior choice due to its outstanding features and benefits.
Durability
These laminate countertops are crafted with durability in mind. They are designed to withstand daily wear and tear, making them perfect for high-traffic areas such as kitchens, bathrooms, and even commercial spaces. With proper care, your PG840 Pebble Gold countertops will retain their beautiful appearance for years to come.
Stylish Appearance
The PG840 Pebble Gold laminate countertops offer a captivating and luxurious design that will enhance the overall aesthetic of your home. The warm golden tones and subtle veining create a sophisticated and timeless look. Whether you have a modern or traditional interior, these countertops will effortlessly complement any style.
Affordability
At J&J Granite, we understand the importance of budget-friendly options without compromising on quality. PG840 Pebble Gold laminate countertops provide an affordable alternative to natural stone countertops without sacrificing durability or style. You can achieve the elegant look you desire at a fraction of the cost.
Applications
PG840 Pebble Gold is versatile and suitable for various applications within your home or commercial space. Let's explore some popular uses:
Kitchen Countertops
Elevate your kitchen's design with PG840 Pebble Gold countertops. These surfaces are heat and stain-resistant, making them perfect for preparing meals and hosting gatherings. They are also easy to clean, ensuring a hygienic environment for your cooking adventures.
Bathroom Vanities
Create a spa-like oasis in your bathroom with PG840 Pebble Gold laminate countertops. Their moisture-resistant properties make them an ideal choice for bathroom vanities. Transform your space and indulge in the luxury of beautiful countertops that can withstand daily moisture exposure.
Office Desks
Upgrade your office environment with PG840 Pebble Gold laminate countertops. Their stylish appearance adds a touch of elegance to any workspace. These durable surfaces are perfect for a professional setting where durability and aesthetics go hand in hand.
Installation and Care
Installing PG840 Pebble Gold laminate countertops is a straightforward process. However, we recommend hiring a professional to ensure a seamless installation. Our team at J&J Granite provides expert installation services to guarantee the best results.
Caring for your laminate countertops is simple. Regularly clean the surface with a mild soap and water solution, avoiding abrasive cleaners that may cause damage. Be sure to wipe up spills promptly and avoid placing hot objects directly on the laminate. By following these guidelines, your PG840 Pebble Gold countertops will enjoy a long lifespan.
Contact J&J Granite Today
If you are ready to transform your home or commercial space with the exceptional PG840 Pebble Gold laminate countertops, contact J&J Granite today. Our team of experts is passionate about delivering unmatched customer service and assisting you throughout the entire process.
With J&J Granite, you can expect unparalleled quality, stunning designs, and competitive pricing. Your satisfaction is our top priority! Don't hesitate to reach out and make your interior design dreams a reality.