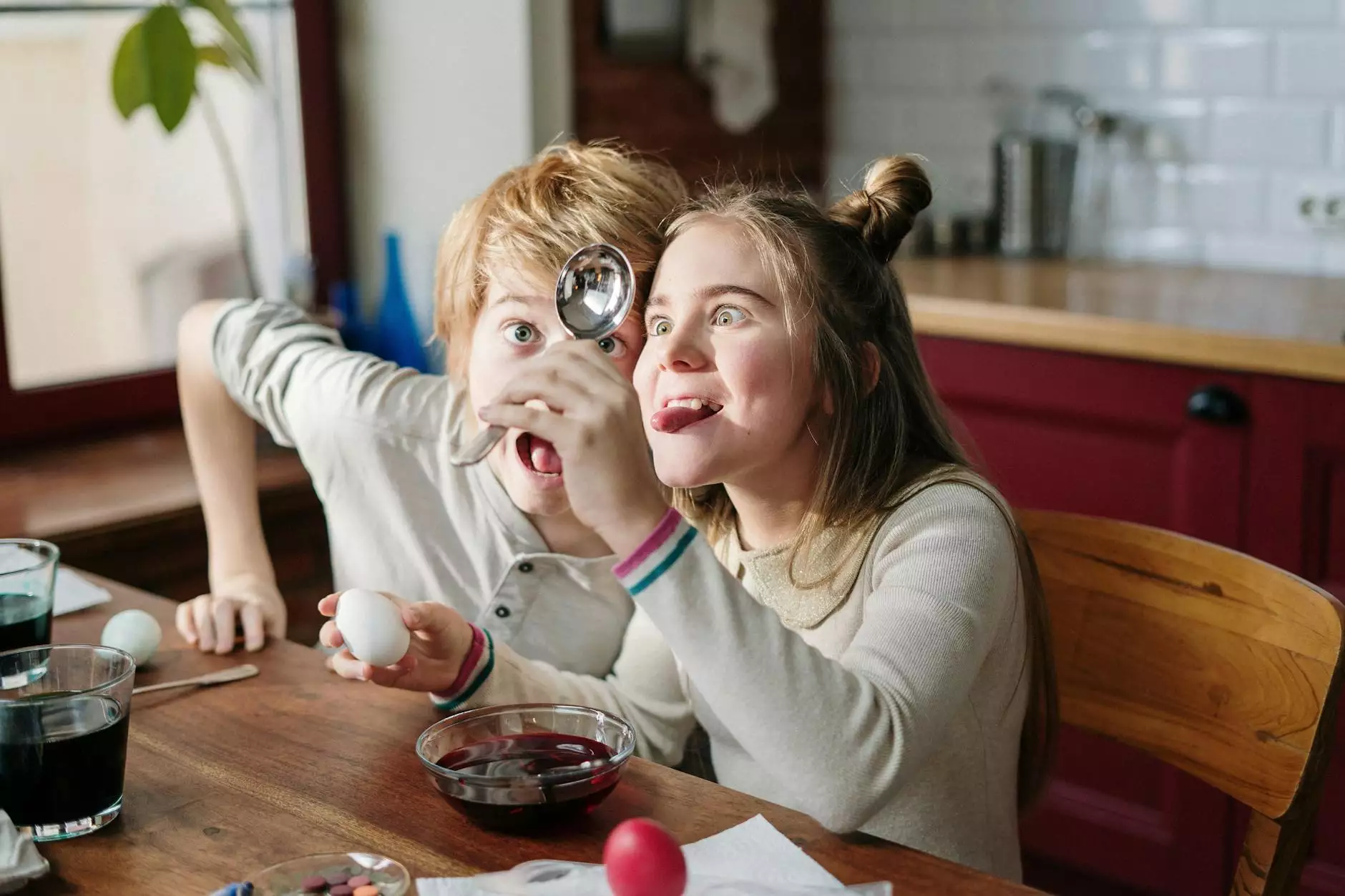 Introduction
Welcome to J&J Granite, your trusted resource for home and garden interior design. In this comprehensive guide, we explore the benefits of having granite countertops in your home. If you're considering a kitchen renovation or simply want to enhance the aesthetics of your living space, granite might be the perfect choice for you.
Why Choose Granite?
Granite has long been a popular choice for countertops due to its durability, versatility, and natural beauty. Its unique composition and stunning patterns make each granite slab one-of-a-kind. When properly sealed, granite countertops are resistant to heat, scratches, and stains, making them an ideal option for any busy kitchen or bathroom.
Enhanced Aesthetics
One of the main reasons homeowners opt for granite countertops is their ability to elevate the visual appeal of any space. Granite comes in a wide range of colors and patterns, allowing you to find the perfect slab that matches your personal style and complements your existing home decor. Whether you prefer a classic, timeless look or a modern, sleek design, granite can help you achieve your desired aesthetic.
Increased Home Value
Investing in granite countertops can significantly increase the value of your home. Potential buyers are often impressed by the luxurious look and feel of granite, making it a desirable selling point. By choosing granite, you're not only enhancing your own living experience but also making a smart long-term investment that pays off when it's time to sell your property.
Durability and Longevity
Unlike other countertop materials, granite is known for its exceptional durability and longevity. When properly cared for, granite countertops can last a lifetime. Its resistance to scratches, heat, and stains ensures that your countertops will maintain their beauty and functionality for years to come. With minimal maintenance, such as regular sealing and cleaning, granite can withstand the demands of everyday use.
Easy Maintenance
With today's busy lifestyles, homeowners often seek low-maintenance solutions for their homes. Granite countertops require minimal effort to keep them looking their best. Regular cleaning with mild soap and water is usually sufficient. Additionally, periodic resealing helps protect the granite from potential stains, ensuring its longevity and preserving its natural shine.
Health and Hygiene
Granite's non-porous surface makes it an excellent choice for food preparation areas, as it resists the growth of bacteria and mold. Unlike other materials, granite is easy to sanitize, providing a clean and safe surface for meal preparation. This makes it particularly appealing for families with young children and those who prioritize a hygienic living environment.
Affordable Luxury
While granite countertops are often associated with luxury, they are more affordable than you might think. With a wide range of price points available, you can find a granite slab that fits within your budget. Taking into account its durability and long lifespan, granite offers fantastic value for money compared to other countertop options.
Conclusion
In summary, choosing granite countertops for your home brings numerous benefits. From enhanced aesthetics to increased home value, durability to easy maintenance, and health benefits to affordability, granite stands out as an excellent choice for any homeowner looking to elevate their living space. Contact J&J Granite today to explore our extensive selection of granite countertops and turn your vision into a reality.