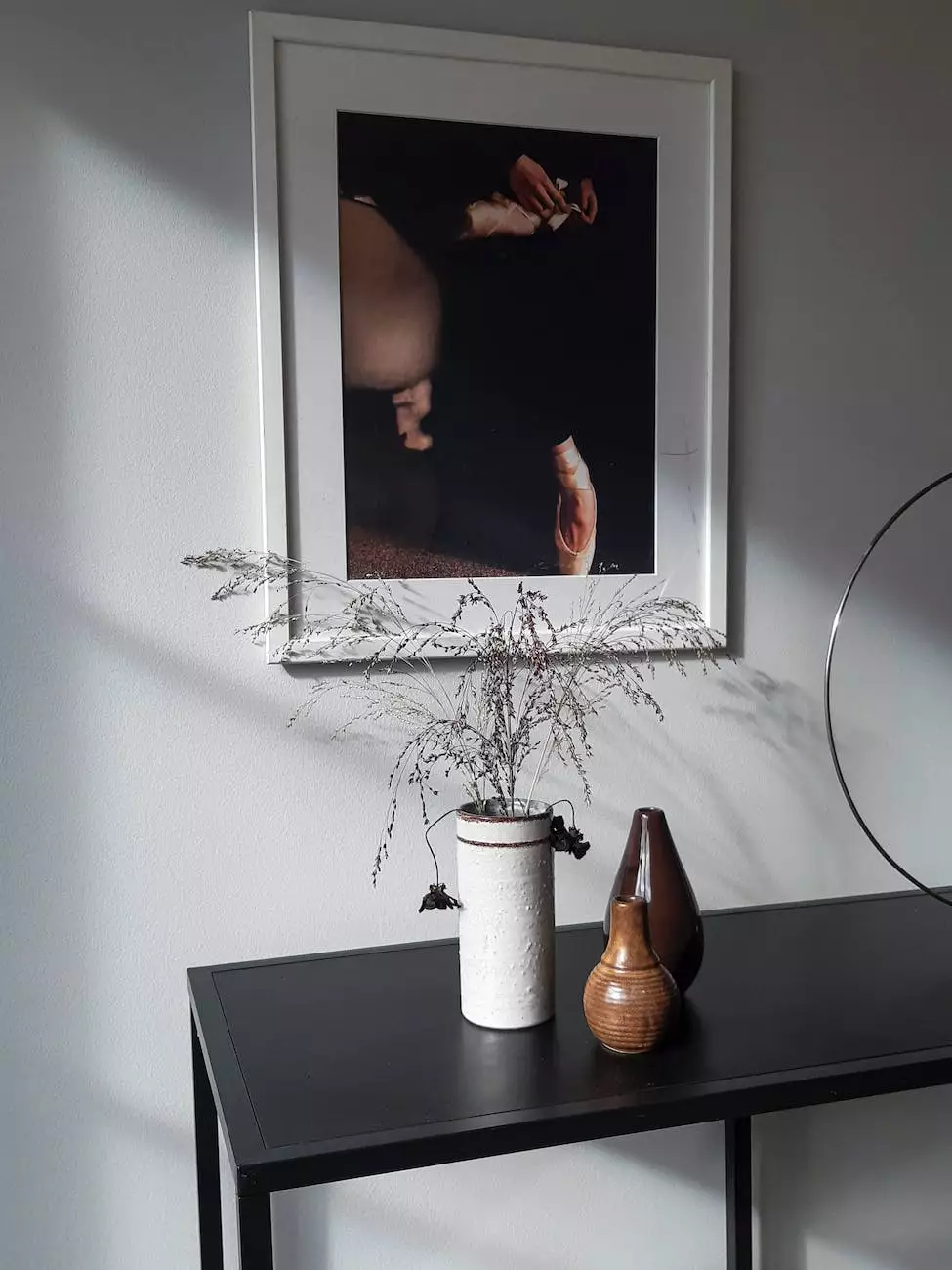 Introduction
Welcome to J&J Granite, your go-to source for remarkable home and garden interior design solutions. In this detailed guide, we will explore the captivating LG Viatera Intermezzo quartz surface, an exceptional choice for those seeking beauty, durability, and versatility in one exquisite material.
Why Choose LG Viatera Intermezzo?
LG Viatera Intermezzo is a marvel of innovation and craftsmanship, giving your space a timeless aesthetic appeal. Its unique blend of natural beauty and cutting-edge technology makes it a perfect addition to your home and garden.
Stunning Design
Featuring a sophisticated combination of deep blues, muted grays, and intricate veining, LG Viatera Intermezzo brings an element of elegance to any interior. Whether you're aiming for a modern or traditional look, this quartz surface complements a variety of design styles and color schemes.
Unparalleled Durability
Engineered to withstand the test of time, LG Viatera Intermezzo is highly resistant to scratches, stains, and heat. This quartz surface is created using advanced technology that ensures its durability, allowing you to enjoy its beauty for years without worrying about damage from everyday use.
Versatile Applications
LG Viatera Intermezzo is a versatile choice for both indoor and outdoor applications. Its non-porous surface makes it perfect for kitchen countertops, backsplashes, bathroom vanities, fireplace surrounds, and even outdoor spaces like patio tables and barbecues. Let your imagination run wild and transform your living spaces with this captivating quartz surface.
Features and Benefits
Exceptional Quality
LG Viatera Intermezzo is crafted with meticulous attention to detail, ensuring consistent quality throughout the entire slab. This quartz surface offers exceptional durability without compromising on its exquisite visual appeal.
Non-Porous Surface
Thanks to its non-porous nature, LG Viatera Intermezzo resists the absorption of liquids and is highly resistant to stains. Spills can be easily wiped away, making it an ideal choice for busy kitchens and high-traffic areas.
Low Maintenance
Keeping LG Viatera Intermezzo looking pristine is a breeze. Regular cleaning with mild soap and water is all that's needed to maintain its beautiful shine. Say goodbye to the hassle of frequent sealing and polishing.
Hygienic and Safe
LG Viatera Intermezzo is not only beautiful but also hygienic. Its non-porous surface resists the growth of bacteria and mold, making it a safe and healthy choice for food preparation areas.
Installation and Care
At J&J Granite, we understand the importance of proper installation and maintenance to fully enjoy the benefits of LG Viatera Intermezzo. Our team of experts will guide you through the entire process, ensuring a flawless integration of this luxurious quartz surface into your home and garden.
Installation
Professional installation is highly recommended to guarantee a perfect fit and proper sealing, enhancing the longevity and performance of LG Viatera Intermezzo. Our certified technicians have the expertise to deliver impeccable results, leaving you with a breathtaking space.
Maintenance
For day-to-day cleaning, a mixture of mild soap and water is sufficient. Avoid using abrasive cleaners or harsh chemicals that can dull the surface. Regularly wipe down the surface with a soft cloth or sponge to maintain its natural luster. In case of stubborn stains or spills, consult our care guide for appropriate cleaning methods.
Discover the Beauty of LG Viatera Intermezzo at J&J Granite
Experience the undeniable charm of LG Viatera Intermezzo for yourself. Visit J&J Granite today to explore our extensive collection and discover the perfect quartz surface to elevate your home and garden interior design. Our knowledgeable team is ready to assist you in every step of the way, ensuring a seamless and remarkable transformation of your living spaces.