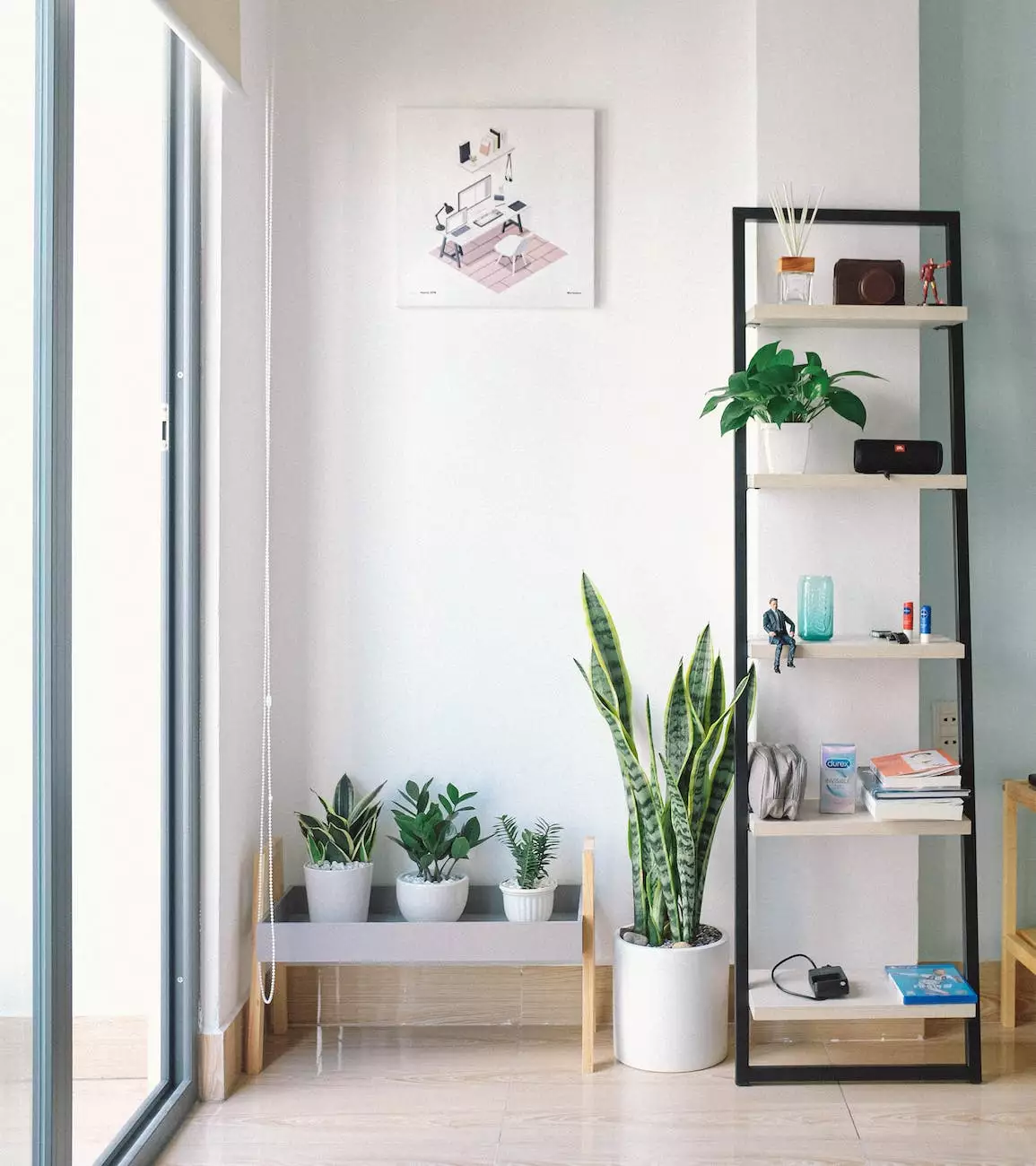 Welcome to J&J Granite, your trusted source for exquisite stones and exceptional craftsmanship. In the world of interior design, nothing compares to the natural beauty and elegance of Virginia Mist granite. With its versatile applications and unique features, Virginia Mist has become a popular choice among homeowners and design professionals alike.
Unveiling the Perfection of Virginia Mist Granite
Derived from the picturesque quarries of Virginia, the stunning Virginia Mist granite mesmerizes with its dark and mysterious appearance. Its rich black background is adorned with delicate white veins, creating a captivating contrast that adds depth and character to any space.
Endless Possibilities for Your Home
Virginia Mist granite is a perfect choice for various applications within your home. From kitchen countertops to bathroom vanities, this luxurious stone will elevate the aesthetics of your living spaces. Its durability ensures long-lasting beauty, while its natural resistance to heat, scratches, and stains makes it the ideal surface for your everyday needs.
Kitchen Surfaces That Inspire
In the heart of your home, create a culinary masterpiece on a Virginia Mist granite countertop. The dark elegance of the stone provides a sophisticated backdrop against which your chef-inspired creations can truly shine. Imagine the luxurious feel of the smooth surface beneath your hands as you prepare meals and entertain friends and family.
Bathroom Sanctuaries of Serenity
Transform your bathroom into a tranquil retreat with the timeless allure of Virginia Mist granite. Whether you choose to incorporate this stunning stone into your flooring, shower walls, or vanity tops, its unique patterns will create a sense of calm and relaxation every time you step into this space.
Fireplace Exuding Warmth
Enhance the cozy ambiance of your living room with a Virginia Mist granite fireplace surround. Let the flickering flames dance against the black backdrop, creating a warm and inviting atmosphere. Gather around this elegant centerpiece, enjoying the luxury and beauty it brings to your home.
Unleashing Your Outdoor Oasis
Extend the timeless elegance of Virginia Mist granite beyond the confines of your home and into your outdoor living spaces. This versatile stone can withstand the elements, making it perfect for enhancing your patio, pool area, or garden.
Patio of Distinction
Elevate your outdoor entertaining experience with a Virginia Mist granite patio. Whether you're hosting a summer barbecue or a relaxed evening gathering, this stunning stone will impress your guests. Its durability ensures that your patio will withstand the test of time while exuding a touch of luxury.
Enduring Poolside Beauty
Enhance the aesthetics of your pool area with the timeless beauty of Virginia Mist granite. Its resiliency against water and chlorine, combined with its stunning visual appeal, makes it the perfect choice for pool coping, water feature accents, or outdoor showers.
Garden Delight
Add a touch of elegance to your garden with Virginia Mist granite. Use it to craft one-of-a-kind garden benches, sculpture bases, or pathway pavers. The natural uniqueness of each stone will infuse your garden with unmatched beauty and charm.
Conclusion
Virginia Mist granite, offered by J&J Granite, is the epitome of timeless beauty and sophistication. Its versatility, durability, and natural allure make it the perfect choice for enhancing both the interior and exterior spaces of your home. Explore the endless possibilities this exquisite stone offers and create a space that reflects your personal style and refined taste.
At J&J Granite, we take pride in providing you with top-quality stones and ensuring your utmost satisfaction. Contact us today to discover how Virginia Mist granite can transform your living spaces into breathtaking works of art.