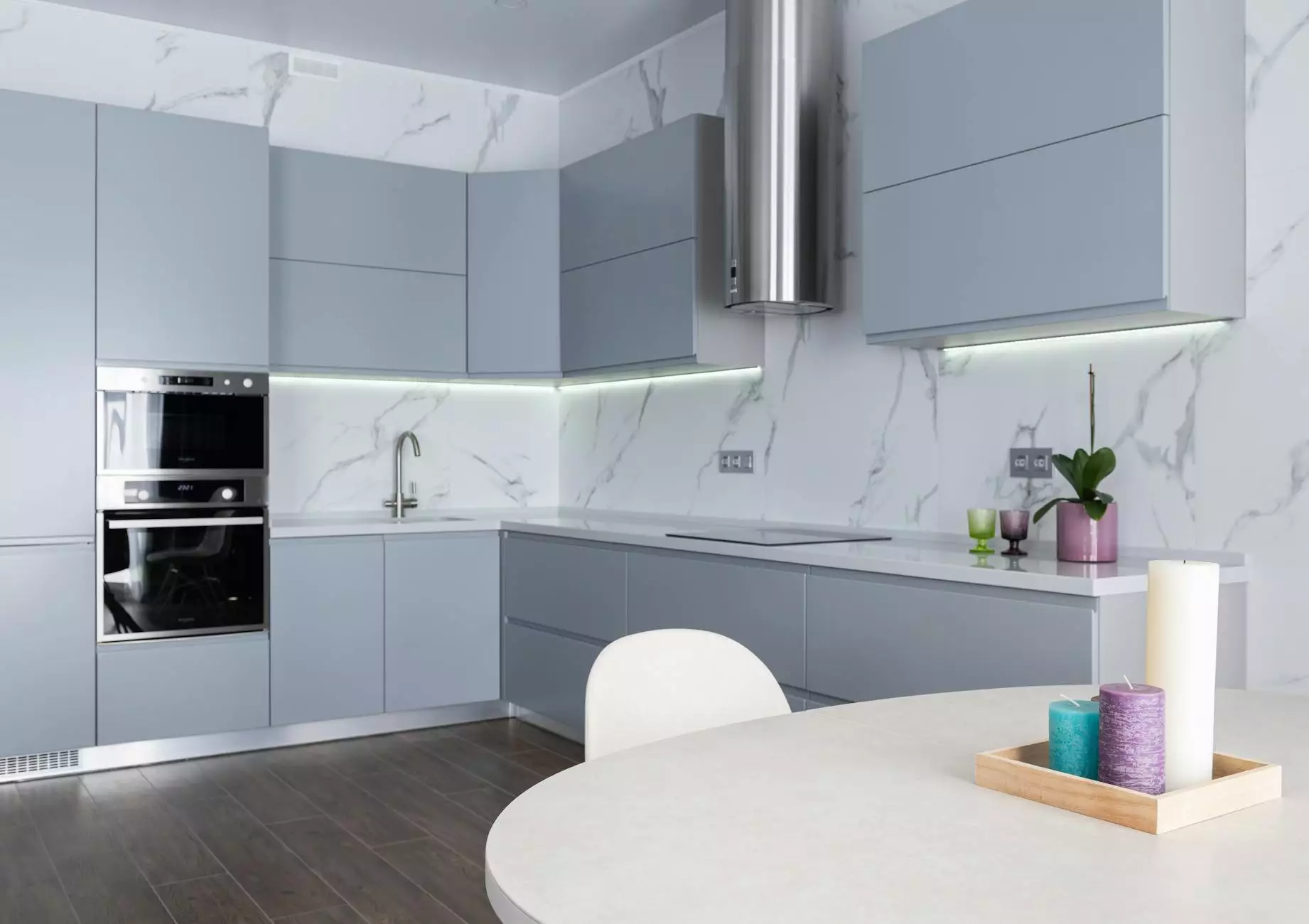 Welcome to J&J Granite, your one-stop destination for superior home and garden interior design solutions. We take pride in presenting you with our exceptional 4995 Forged Steel laminate countertops, a perfect addition to elevate the aesthetics of your kitchen space.
Unparalleled Quality and Durability
When it comes to laminates, the 4995 Forged Steel collection from J&J Granite is in a league of its own. Crafted with meticulous attention to detail, these countertops offer unmatched quality and durability. Made from premium materials, they ensure long-lasting performance even in the busiest of kitchens.
Our 4995 Forged Steel laminate countertops are resistant to scratches, stains, and heat, making them an ideal choice for any home. With their exceptional strength, they can withstand daily wear and tear, ensuring that your kitchen remains stunning for years to come.
Elevate Your Kitchen Aesthetics
Upgrade your kitchen with the timeless beauty of the 4995 Forged Steel collection. These laminate countertops effortlessly blend sophistication and functionality, creating a space that you'll love spending time in.
The distinct texture and color of the 4995 Forged Steel countertops add an element of elegance to any kitchen. The rich, deep hues perfectly complement a wide range of interior design styles, from traditional to contemporary. Enhance the overall ambiance and make a statement with these stunning countertops.
Endless Design Possibilities
At J&J Granite, we believe in offering our customers unlimited possibilities when it comes to designing their dream kitchen. With the 4995 Forged Steel laminate countertops, you have the freedom to explore various styles and patterns, creating a personalized space that reflects your unique taste.
Whether you prefer a seamless and sleek look or a more textured and rustic feel, the 4995 Forged Steel collection has got you covered. Choose from different edge profiles, finishes, and thickness options to customize your countertops according to your preferences. With our expert guidance, you can achieve the kitchen of your dreams.
Affordability without Compromise
At J&J Granite, we understand the importance of both quality and affordability. The 4995 Forged Steel laminate countertops offer a budget-friendly solution without compromising on style or durability.
Investing in our laminate countertops means you can enjoy the look and feel of premium materials without exceeding your budget. Create a luxurious kitchen space without breaking the bank, thanks to the exceptional value offered by our 4995 Forged Steel collection.
Expert Installation and Customer Satisfaction
Count on J&J Granite for professional installation services that ensure a perfect fit and flawless finish. Our skilled team of experts has years of experience in handling all types of countertops, guaranteeing a seamless installation process.
We prioritize customer satisfaction above everything else. From initial design consultation to after-sales support, our friendly team is always ready to assist you. Experience unparalleled customer service that exceeds your expectations, and let us transform your kitchen into a masterpiece.
Contact Us Today
Ready to elevate your kitchen with the exquisite 4995 Forged Steel laminate countertops? Contact J&J Granite today and schedule a consultation with our talented team. Let us bring your vision to life and create a functional, stylish, and inviting culinary space that you'll love for years to come.