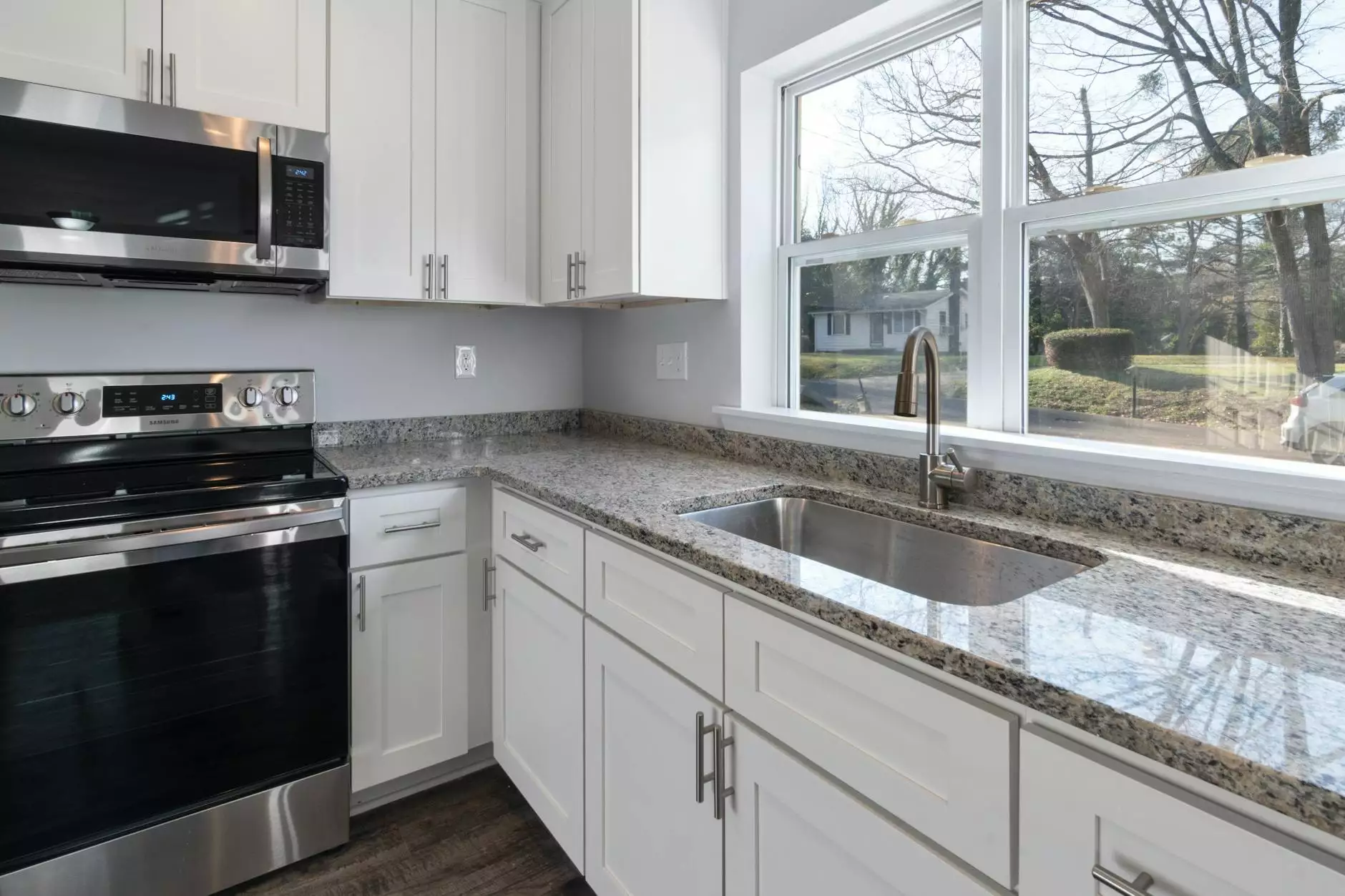 The Perfect Blend of Elegance and Durability
Explore the stunning AG021 SABLE laminate countertops, meticulously crafted by J&J Granite, your go-to specialist in home and garden interior design. We take great pride in offering the highest quality products that seamlessly blend elegance and durability, adding a touch of sophistication to any kitchen or bathroom.
Unmatched Beauty
AG021 SABLE laminate countertops capture the essence of timeless beauty. With their rich color variations and exquisite patterns, they effortlessly elevate the visual appeal of your space. The warm and inviting shades of brown and black, intricately woven together, create a mesmerizing surface that truly stands out.
Superior Quality Materials
At J&J Granite, we believe in using only the finest materials to craft our laminate countertops. The AG021 SABLE collection is no exception. Each countertop is carefully constructed using premium-grade laminate materials, ensuring exceptional durability and resistance to everyday wear and tear. These countertops promise to withstand the test of time, retaining their beauty for years to come.
Elevate Your Kitchen or Bathroom
AG021 SABLE laminate countertops offer the perfect solution to transform your kitchen or bathroom into a space that oozes style and functionality. Whether you're looking to revamp your existing countertops or starting from scratch, these striking options will inspire your interior design aspirations.
Seamless Integration
Designed with precision and meticulous attention to detail, AG021 SABLE laminate countertops seamlessly integrate with various design styles. Whether your home follows a modern, contemporary, or traditional aesthetic, these countertops will complement your vision, breathing life into your space.
Practical and Low Maintenance
Not only do AG021 SABLE laminate countertops exude unmatched elegance, but they are also highly practical and low maintenance. Thanks to their non-porous surface, these countertops are resistant to stains, scratches, and heat, making them ideal for busy kitchens and bathrooms. Additionally, they are effortless to clean, requiring only a mild soap and water solution.
Environmentally Friendly Choice
J&J Granite values sustainability and is committed to offering eco-friendly solutions. The AG021 SABLE laminate countertops are designed with environmentally friendly processes, reducing their impact on the planet. By choosing these countertops, you contribute to the preservation of our environment without compromising on style and quality.
Choose J&J Granite for Unparalleled Excellence
When it comes to choosing the perfect laminate countertops, J&J Granite is the name you can trust. With our dedication to delivering top-notch products and superior customer service, we strive for unparalleled excellence in every project. Our team of experienced professionals will guide you through the selection process, ensuring you find the ideal AG021 SABLE countertop for your space.
Elevate Your Space with AG021 SABLE Laminate Countertops Today!
Experience the captivating beauty and exceptional durability of AG021 SABLE laminate countertops for yourself. Transform your kitchen or bathroom into a haven of elegance and functionality. Contact J&J Granite today to explore our wide range of options and take the first step toward bringing your dream design to life.
Keywords: AG021 SABLE, Laminate Countertops, J&J Granite, Home and Garden, Interior Design
Categories: Home and Garden - Interior Design, Kitchen and Bathroom Design, Laminate Countertops