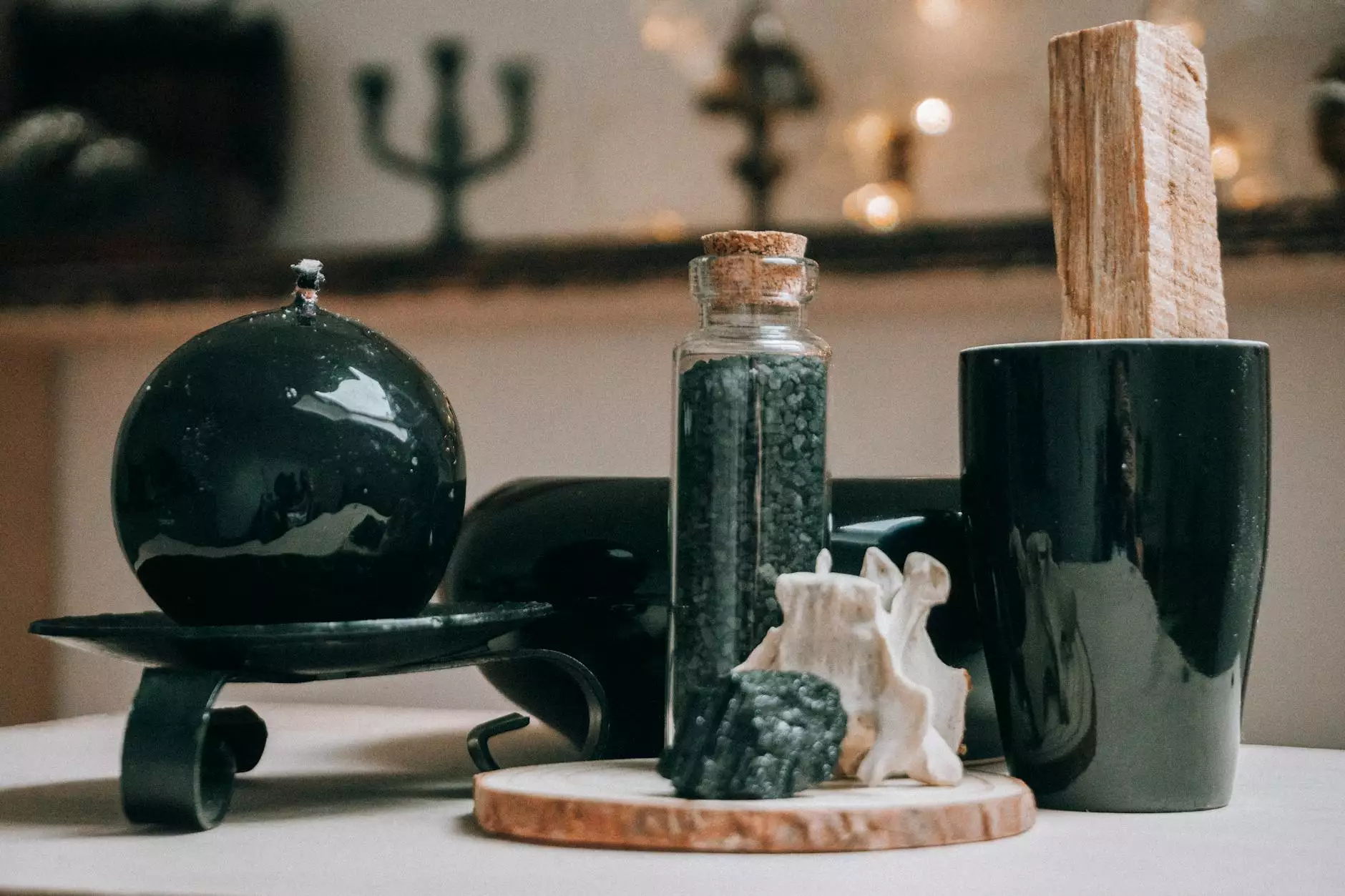 Introduction
Welcome to J&J Granite, your premier destination for exquisite soapstone products. Our collection of soapstone, specifically black soapstone, is perfect for elevating the aesthetic appeal of your home. With our extensive experience in the field of interior design, we pride ourselves on providing top-notch quality and innovative design options. Let's explore the beauty and versatility of black soapstone together!
The Elegance of Black Soapstone
Black soapstone is a natural stone that exudes timeless elegance and sophistication. Its deep, dark hue instantly captures attention and adds a touch of luxury to any space. Whether you're looking to revamp your kitchen countertops or create a stunning focal point in your bathroom, black soapstone is an excellent choice.
Durable and Functional
At J&J Granite, we understand the importance of both beauty and durability. Our black soapstone countertops are incredibly resistant to heat, stains, and scratches, making them ideal for high-traffic areas such as kitchens and bathrooms. You can confidently use your soapstone countertops without worrying about unsightly marks or damage.
Versatile Applications
Black soapstone offers a wide range of applications, allowing you to unleash your creativity and transform any space. From stunning kitchen islands to elegant fireplace surrounds, the possibilities are endless. Our expert craftsmen can customize soapstone pieces according to your specific needs and preferences, ensuring a perfect fit that complements your unique style.
A Natural Choice for Eco-Friendly Design
If you're conscious about the environment, black soapstone is the perfect choice for your home. This natural stone is quarried responsibly, and its manufacturing process has minimal impact on the environment. By opting for black soapstone, you're not only enhancing the beauty of your space but also making an eco-friendly decision.
The J&J Granite Difference
When it comes to choosing the right soapstone supplier, J&J Granite stands out from the crowd. Our commitment to quality and customer satisfaction is unmatched. Here's why you should choose us:
Unparalleled Quality
At J&J Granite, we source our black soapstone from trusted and reputable quarries. We meticulously inspect each slab to ensure exceptional quality and consistency. Our dedication to delivering top-of-the-line soapstone products sets us apart from the competition.
Expert Craftsmanship
Our team of skilled craftsmen possesses a wealth of experience in working with soapstone. They pay meticulous attention to detail, ensuring precise cuts, seamless joins, and exquisite finishes. With our expertise, your black soapstone features will elevate the overall aesthetics of your home.
Personalized Service
At J&J Granite, we understand that every homeowner has unique requirements. That's why we offer personalized service to cater to your specific needs. Our knowledgeable staff will guide you through the entire process, from choosing the right soapstone slab to the installation, ensuring a smooth and hassle-free experience.
Competitive Pricing
We believe that luxury should be accessible to everyone. That's why we offer competitive pricing without compromising on quality. With J&J Granite, you can enjoy the elegance of black soapstone at an affordable price.
Transform Your Home with Black Soapstone
Are you ready to elevate your home's interior design with black soapstone? Contact J&J Granite today and explore our extensive collection of soapstone products. Our team is eager to assist you in transforming your space into a haven of luxury and style with the timeless beauty of black soapstone.
Conclusion
J&J Granite is the ultimate destination for black soapstone countertops and products. With our commitment to quality, expert craftsmanship, and personalized service, we ensure that every project exceeds expectations. Explore our collection today and discover the perfect black soapstone piece to enhance your home's aesthetic appeal. Trust J&J Granite with your interior design aspirations and unlock the true potential of your living space.