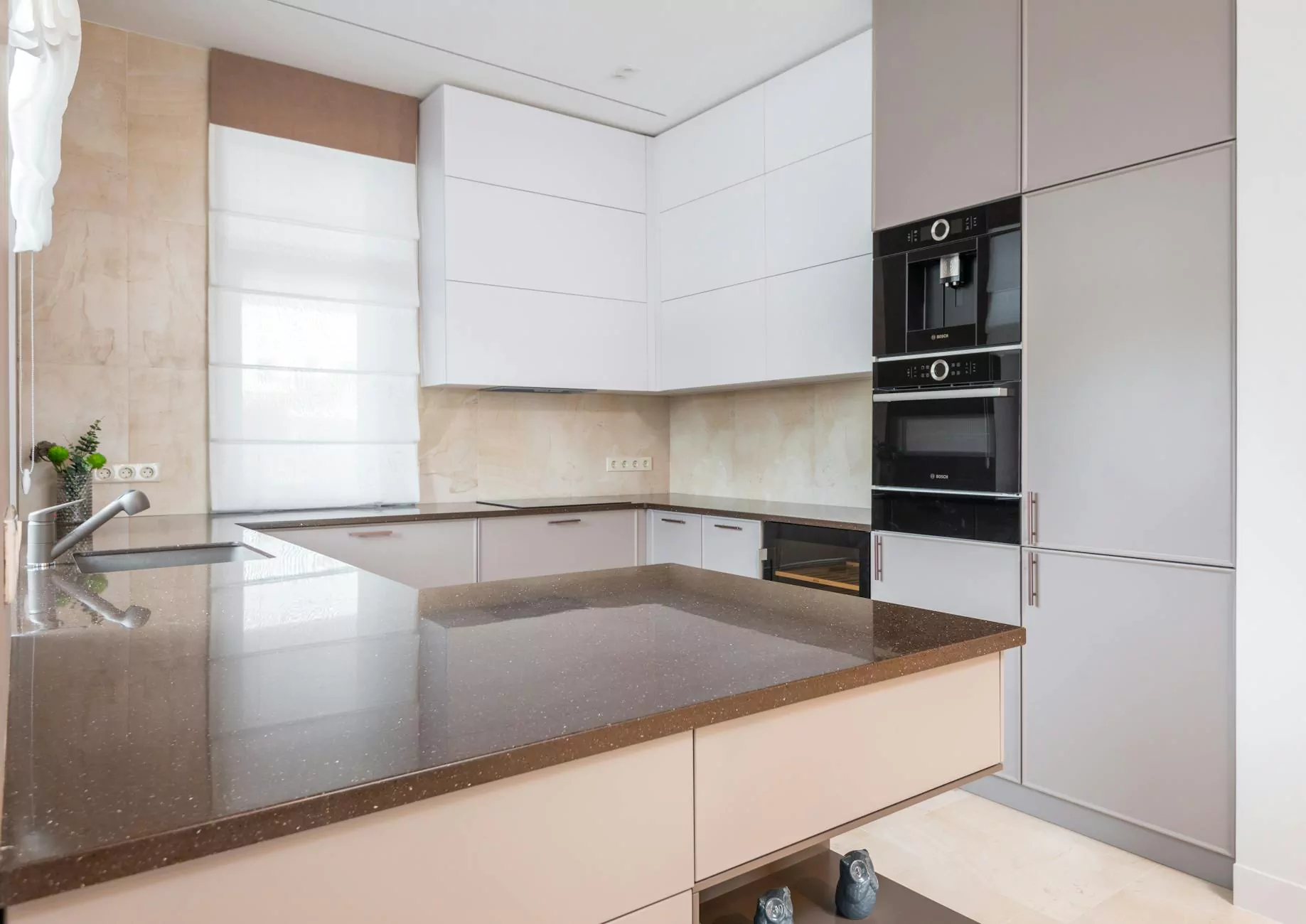 Unveiling the Elegance of Creamy Pebble Quartz Slabs
Welcome to J&J Granite, the premier destination for high-quality quartz slabs. Our exquisite collection includes the stunning Creamy Pebble Quartz, perfect for adding a touch of elegance to any interior design project. With its exceptional beauty and durability, this quartz variety has become a popular choice for homeowners and interior designers alike.
The Perfect Blend of Beauty and Functionality
Creamy Pebble Quartz embodies the perfect blend of beauty and functionality. Its soft, warm tones and subtle veining create a serene and inviting atmosphere in any space. Whether you're looking to revamp your kitchen countertops, bathroom vanities, or add a touch of luxury to your fireplace surround, Creamy Pebble Quartz is a versatile choice that complements various design styles.
Unparalleled Durability
When it comes to home and garden interior design projects, durability is paramount. Creamy Pebble Quartz offers exceptional strength and resilience, making it resistant to scratches, stains, and heat. This durable material ensures your surfaces retain their beauty even after years of use, providing a long-lasting investment for your home.
Endless Design Possibilities
The unique pattern and color variations within Creamy Pebble Quartz slabs guarantee a one-of-a-kind aesthetic for your space. Whether you prefer a classic, contemporary, or eclectic design, this quartz variety adapts effortlessly to accommodate your vision. From sleek and minimalist to bold and dramatic, the possibilities are endless.
Choose J&J Granite for Unmatched Quality
At J&J Granite, we pride ourselves on delivering the highest quality quartz slabs to our customers. Our extensive range of Creamy Pebble Quartz offers a diverse selection that caters to every style and preference. With strict quality control measures in place, you can trust that our slabs are ethically sourced and crafted to perfection.
Why Creamy Pebble Quartz?
Unbeatable Price: Our wholesale pricing ensures you can achieve your dream interior without breaking the bank.
Low Maintenance: Creamy Pebble Quartz requires minimal upkeep, making it an ideal choice for busy homeowners.
Environmentally Friendly: Our quartz slabs are engineered with sustainability in mind, reducing environmental impact.
Expert Guidance: Our knowledgeable team is here to assist you throughout the selection and installation process, ensuring a seamless experience.
Transform Your Space with Creamy Pebble Quartz
Embrace the allure of Creamy Pebble Quartz and elevate the aesthetic of your home or garden's interior design. Contact J&J Granite today to explore our extensive collection and unlock the potential of your space. With our competitive prices, exceptional quality, and personalized service, your dream design awaits.