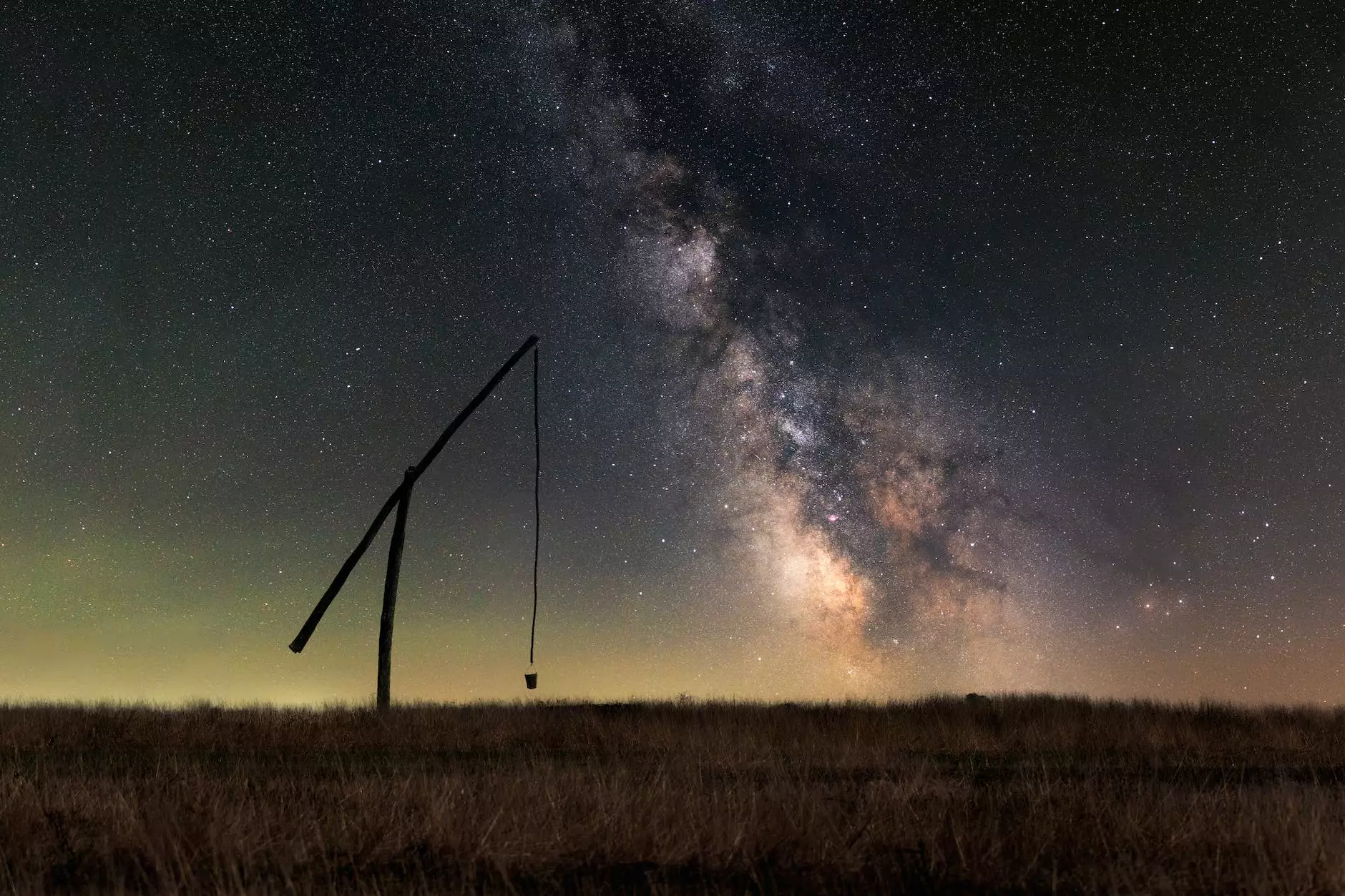 Introduction: 9105CS Night Stars 2 Laminate Countertop
Welcome to J&J Granite, your go-to source for high-quality and visually stunning laminate countertops. In the world of interior design, every detail matters, and we are here to offer you the perfect solution with the 9105CS Night Stars 2 laminate countertop by Wilsonart. This exquisite countertop is a testament to Wilsonart's commitment to superior craftsmanship and elegant design.
Why Choose 9105CS Night Stars 2?
When it comes to designing your home or garden, selecting the right countertop can make all the difference. The 9105CS Night Stars 2 laminate countertop stands out for its exceptional beauty and durability. Let's delve into the key features that make it an outstanding choice:
1. Captivating Design
The 9105CS Night Stars 2 boasts a mesmerizing design that effortlessly adds an element of sophistication to any space. With its deep, navy blue base and intricate starry pattern, this countertop creates a sense of luxury and elegance.
2. Superior Durability
Wilsonart is renowned for its commitment to quality, and the 9105CS Night Stars 2 is no exception. Crafted with meticulous attention to detail, this countertop is made to withstand the test of time. It is resistant to scratches, impact, and heat, ensuring your countertop stays beautiful even in the busiest of kitchens.
3. Low Maintenance
We understand that convenience is paramount in your daily life. The 9105CS Night Stars 2 laminate countertop requires minimal maintenance, allowing you to enjoy its beauty without the hassle. With just a simple wipe down using a mild cleanser, your countertop will shine like new.
4. Versatile Application
Whether you're looking to upgrade your kitchen, bathroom, or any other space, the 9105CS Night Stars 2 laminate countertop is a versatile choice. Its timeless design complements various interior styles, making it a seamless addition to your home or garden.
Transform Your Space with J&J Granite
At J&J Granite, we take pride in not only offering exceptional products but also providing a seamless experience for our valued customers. With our extensive expertise in interior design, we can help you make the most out of your 9105CS Night Stars 2 laminate countertop.
Our team of skilled professionals will guide you through the selection process, ensuring that your unique vision becomes a reality. You can trust us to handle the installation with precision and care, guaranteeing a flawless result that will exceed your expectations.
Why J&J Granite?
With numerous options available in the market, it can be challenging to find a reliable partner for your home and garden interior design needs. However, J&J Granite stands out for several reasons:
1. Unmatched Quality
As a reputable company, we prioritize quality above all else. Our commitment to excellence is evident in every product we offer, including the 9105CS Night Stars 2 laminate countertop. When you choose J&J Granite, you are choosing top-notch materials that will stand the test of time.
2. Extensive Selection
We understand that every project is unique, and our goal is to provide you with a wide range of options. In addition to the 9105CS Night Stars 2, we offer an extensive selection of laminate countertops, ensuring that you find the perfect fit for your space and personal style.
3. Exceptional Customer Service
At J&J Granite, we pride ourselves on our commitment to customer satisfaction. Our friendly and knowledgeable team is always ready to assist you, from addressing your inquiries to offering expert advice. We value your trust and strive to make your experience with us seamless and enjoyable.
4. Affordable Pricing
We believe that high-quality interior design should be accessible to all, which is why we offer competitive pricing without compromising on quality. With J&J Granite, you can transform your space while staying within your budget.
Upgrade Your Interiors Today!
The 9105CS Night Stars 2 laminate countertop by Wilsonart is the perfect choice for those seeking exceptional beauty, durability, and versatility. Elevate your home or garden with J&J Granite and experience the difference our expertise can make. Contact us today to schedule a consultation and embark on a journey towards extraordinary interiors.