Discover the Captivating Charm of Desert Gold, Empress Gold, Golden Garnet, and Sunset Gold Granite
Aug 10, 2018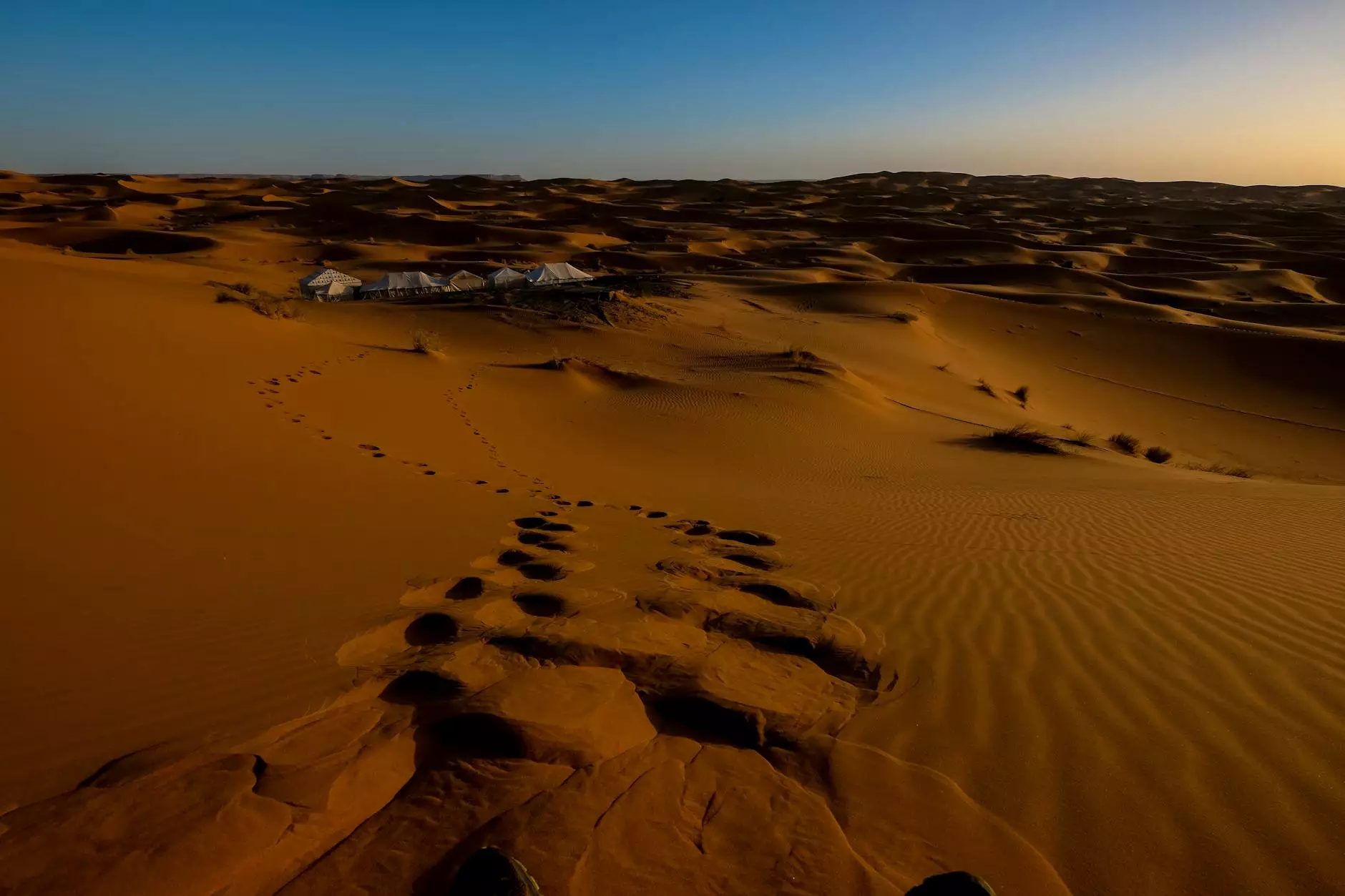 Unveiling J&J Granite's Unmatched Collection of Luxury Granite Stones
Welcome to J&J Granite, the leading expert in the home and garden interior design industry. With a passion for craftsmanship and an unwavering commitment to exceptional quality, we present to you our exquisite collection of granite stones, featuring the breathtaking beauty of Desert Gold, Empress Gold, Golden Garnet, and Sunset Gold.
The Enchanting Essence of Desert Gold
Desert Gold is a granite stone that radiates eternal warmth and grace. Its exquisite golden hues, reminiscent of the breathtaking desert landscape, captivate the senses and add a touch of timeless allure to any space. Whether used for kitchen countertops, bathroom vanities, or accent walls, Desert Gold exudes elegance and sophistication, making it the epitome of luxury.
Unmatched Durability and Resilience
Not only does Desert Gold offer unparalleled beauty, but it also boasts exceptional durability and resilience. Its natural strength makes it resistant to scratches, heat, and stains, ensuring that your investment remains pristine for years to come. With Desert Gold, you can trust that your surfaces will withstand the test of time, maintaining their exquisite appeal and functionality.
Endless Design Possibilities
With Desert Gold granite, the design possibilities are limitless. Its rich and vibrant golden tones seamlessly blend with various styles, from traditional to contemporary. Enhance the charm of your kitchen with Desert Gold countertops, or create a spa-like oasis in your bathroom with Desert Gold wall cladding. No matter the setting, Desert Gold will infuse your space with elegance and sophistication.
Embrace the Majesty of Empress Gold
Empress Gold mesmerizes with its regal splendor and opulent beauty. This stunning granite stone exudes a sense of grandeur, becoming the focal point of any interior design. Its golden veins intertwine with a backdrop of rich creams and browns, creating a tapestry of magnificence that enchants all who behold it.
A Symbol of Luxury and Refinement
Empress Gold stands as a symbol of luxury and refinement. Its unique patterns and colors evoke a feeling of sophistication, elevating any space it graces. Whether used for flooring, fireplace surrounds, or tabletops, Empress Gold transforms ordinary environments into extraordinary spaces, leaving a lasting impression on all who experience its majestic presence.
An Investment in Unrivaled Quality
When you choose Empress Gold granite, you invest in uncompromising quality. Crafted by nature itself, each slab tells a story of timeless beauty and exceptional craftsmanship. With its remarkable durability, Empress Gold ensures that your surfaces remain immaculate, even in the busiest of households. Discover the epitome of luxury craftsmanship with Empress Gold from J&J Granite.
Golden Garnet: A Testament to Elegance
Golden Garnet is a granite stone that embodies elegance and sophistication. Its deep golden tones intertwine with veins of garnet, creating a striking contrast that adds dimension and depth to any space. As light dances across its surface, Golden Garnet reveals its true beauty, leaving an indelible impression on all who encounter its captivating allure.
A Touch of Timeless Sophistication
Golden Garnet transcends the trends, standing the test of time with its timeless sophistication. Whether used as flooring, kitchen backsplashes, or bathroom countertops, Golden Garnet elevates the aesthetic appeal of any room, infusing it with a touch of refined luxury. Allow its brilliant colors to inspire and transform your living spaces into havens of elegance.
Unparalleled Beauty, Uncompromising Strength
Golden Garnet not only enchants the eye but also embraces lasting strength. Its robust composition ensures excellent resistance to scratches, heat, and stains, ensuring that your investment endures the demands of daily life. With Golden Garnet, you can create remarkable spaces that radiate opulence without sacrificing functionality.
Experience the Radiance of Sunset Gold
Sunset Gold captivates with its warm, inviting glow, reminiscent of the mesmerizing hues that grace the sky during a breathtaking sunset. This granite stone embodies tranquility and embraces the essence of nature, infusing your living spaces with a sense of serenity and beauty.
A Tranquil Haven in Your Home
Sunset Gold offers a tranquil haven within your home. Its soothing tones and natural beauty create a harmonious environment, allowing you to escape the chaos of the outside world and revel in a peaceful retreat. Whether used for bathroom remodeling, fireplace surrounds, or outdoor patios, Sunset Gold envelops your surroundings with a serene ambiance that rejuvenates the spirit.
Crafted by Nature, Engineered for Life
Sunset Gold embodies the perfect blend of natural beauty and unparalleled durability. Meticulously crafted by nature, every slab boasts unique patterns and colors that make your space truly one-of-a-kind. Its exceptional strength and resilience ensure that Sunset Gold remains a timeless treasure, offering long-lasting beauty and peace of mind.
Come Visit J&J Granite Today
At J&J Granite, we invite you to explore our mesmerizing collection of Desert Gold, Empress Gold, Golden Garnet, and Sunset Gold granite stones. Whether you seek to enhance your kitchen, bathroom, or any other living space, our team of experts is ready to provide you with personalized guidance and exceptional service.
Experience the elegance and luxury of these captivating granite stones at J&J Granite. Elevate your home and garden interior design with the remarkable beauty of Desert Gold, Empress Gold, Golden Garnet, and Sunset Gold. Unleash your creativity and transform your spaces into havens of opulence and refinement.
Contact J&J Granite now to schedule a consultation or visit our showroom to discover the endless possibilities offered by these remarkable granite stones. Elevate your interior design with the timeless allure of Desert Gold, Empress Gold, Golden Garnet, and Sunset Gold. Trust J&J Granite to deliver unrivaled quality, craftsmanship, and beauty.