Transform Your Home with Exquisite Caesarstone Quartz Countertops
Dec 24, 2021
Kitchen Countertops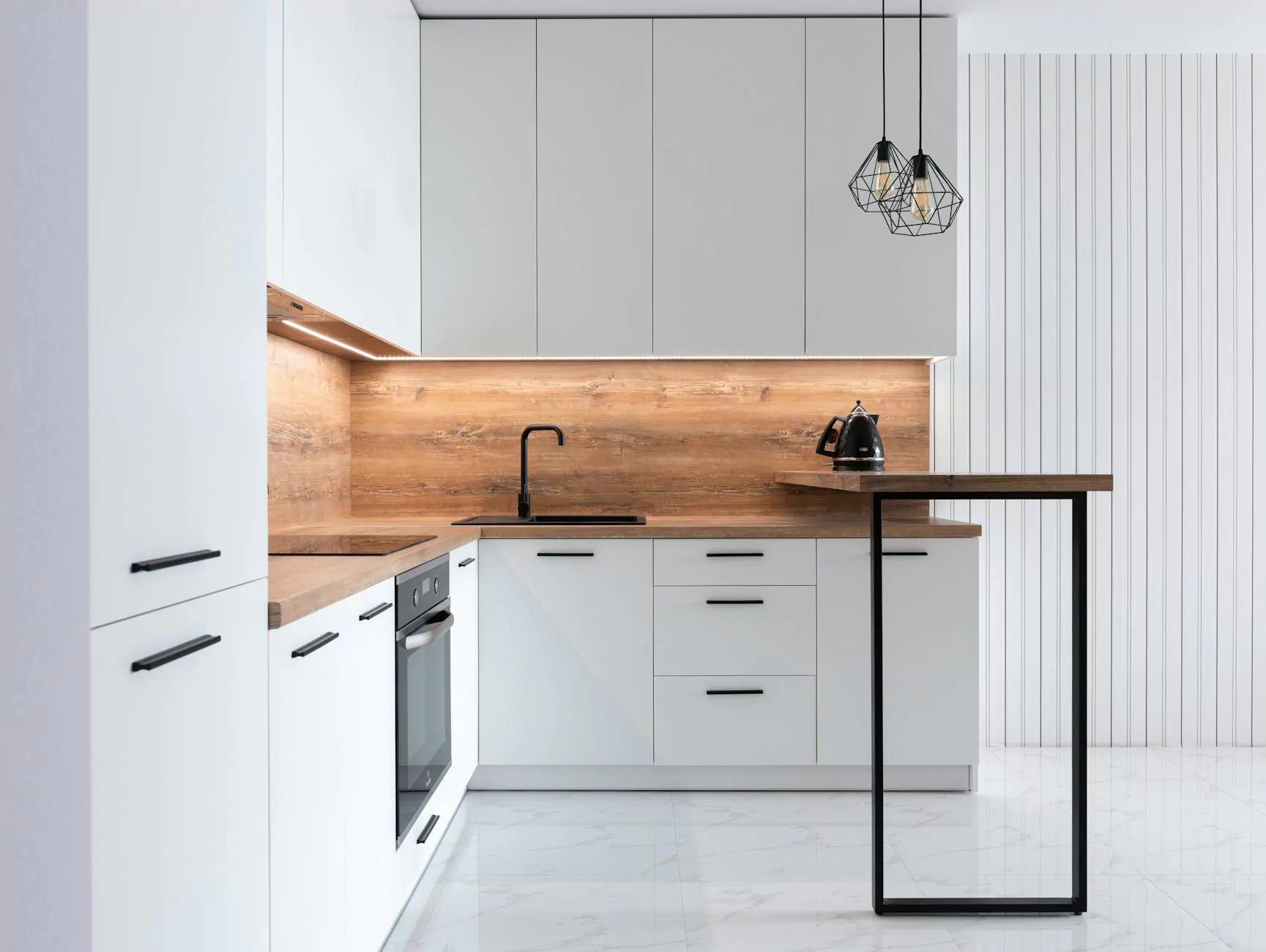 Welcome to J&J Granite, your premier destination for top-quality interior design solutions in the Woodlands area. If you're looking to elevate the aesthetic appeal of your home, we have the perfect solution for you. Introducing our stunning range of Caesarstone quartz countertops that will completely transform your space.
Why Choose Caesarstone Quartz?
Caesarstone is globally recognized as a pioneer and leader in the quartz countertop industry. Renowned for its exceptional durability, beauty, and versatility, Caesarstone offers an extensive collection of quartz surfaces to suit every style and preference.
Unmatched Durability and Strength
When it comes to countertops, durability is crucial. Caesarstone quartz is engineered using state-of-the-art technology, making it one of the most resilient materials on the market. This ensures your surface will withstand daily wear and tear, resisting scratches, stains, and heat without compromising its pristine appearance.
Endless Design Possibilities
With Caesarstone, you have the freedom to unleash your creativity and bring your vision to life. Our expansive range of colors, patterns, and finishes allows you to select the perfect countertop that harmonizes with your existing decor or becomes the centerpiece of a brand-new design. From classic neutrals to bold statement shades, the options are virtually limitless.
Exceptional Quality and Craftsmanship
At J&J Granite, we are committed to providing our customers with only the highest quality products. Each Caesarstone quartz countertop is meticulously crafted to perfection, ensuring precision, consistency, and unrivaled beauty. With our attention to detail, you can trust that your countertop will exude luxury and sophistication.
The Benefits of Caesarstone Quartz Countertops
1. Stunning Aesthetics
Caesarstone quartz countertops are renowned for their breathtaking aesthetics. The engineered stone captures the timeless beauty of natural stone and elevates it with modern technology. Whether you prefer a sleek and contemporary look or a more traditional appeal, Caesarstone has the perfect option for you.
2. Easy Maintenance and Cleanliness
Unlike other countertop materials, Caesarstone quartz requires minimal maintenance to keep it looking its best. Thanks to its non-porous surface, it is highly resistant to stains and bacteria, making it incredibly easy to clean. A simple wipe down with mild soap and water is all it takes to maintain its pristine condition.
3. Eco-Friendly and Sustainable
As a responsible homeowner, it's essential to choose sustainable and eco-friendly materials. Caesarstone is committed to minimizing its impact on the environment. The countertops are made with up to 90% natural quartz, a highly abundant resource, and the manufacturing process incorporates sustainable practices, reducing waste and energy consumption.
Discover the Perfect Caesarstone Quartz Countertop at J&J Granite
At J&J Granite, we understand the importance of finding the perfect countertop for your home. Our team of experienced professionals is dedicated to assisting you throughout every step of the process, from selection to installation. We take pride in delivering exceptional craftsmanship and personalized service.
Visit our showroom in Woodlands, where you'll have the opportunity to explore our extensive collection of Caesarstone quartz countertops. Our knowledgeable staff will guide you through the available options, helping you find the ideal surface that fits your style, needs, and budget.
Trust J&J Granite to elevate your home's interior design with the beauty and sophistication of Caesarstone quartz countertops. Contact us today to schedule a consultation or browse our website to view our stunning portfolio of completed projects.
Elevate Your Home's Interior Design with J&J Granite
J&J Granite is the leading provider of premium interior design solutions in the Woodlands area. With years of industry experience and a commitment to excellence, we have built a reputation for delivering unparalleled craftsmanship and customer satisfaction.
Our team of skilled professionals possesses the expertise and artistic vision necessary to transform your home into a space of luxury and elegance. Whether you're considering a kitchen remodel, bathroom upgrade, or any other interior design project, we have the knowledge and resources to bring your vision to life.
Our Services
At J&J Granite, we offer a comprehensive range of interior design services to meet all your home improvement needs. Our services include but are not limited to:
Kitchen Countertop Installation: Enhance your kitchen's functionality and aesthetic appeal with our stunning range of Caesarstone quartz countertops.
Bathroom Vanity Upgrades: Create a tranquil oasis with our luxurious bathroom vanities, featuring custom-designed countertops and exquisite finishes.
Fireplace Surrounds: Make a statement with a stunning fireplace surround crafted from premium materials, complementing your home's overall design.
Custom Interior Design: From concept to execution, we provide personalized interior design solutions tailored to your unique style and preferences.
At J&J Granite, no project is too big or too small. We approach each job with the same level of dedication and attention to detail, ensuring exceptional results that exceed your expectations. Our team is committed to delivering outstanding quality and exceptional service from start to finish.
Contact J&J Granite for Premium Interior Design Solutions
If you're ready to elevate your home's interior design to new heights, trust the experts at J&J Granite. Contact us today to schedule a consultation or visit our showroom in Woodlands. Let us bring your vision to life with our unrivaled craftsmanship and exquisite range of products.