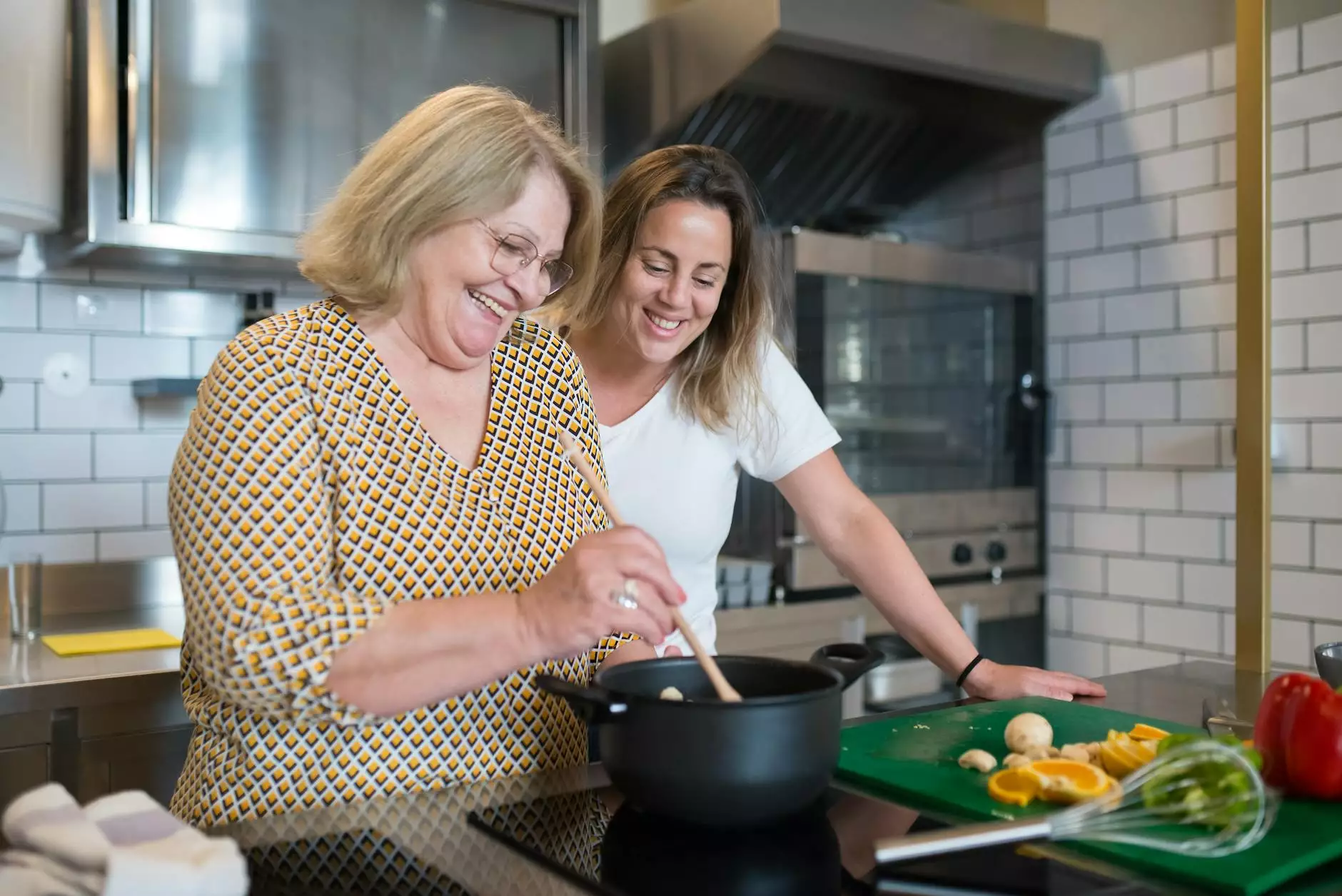 Welcome to J&J Granite, your trusted experts in home and garden interior design. If you're located in Dallas, Texas, and looking to enhance your kitchen with exquisite countertops, you've come to the right place! In this article, we'll delve into the world of soapstone countertops and explore why they are an excellent choice for any stylish home.
1. Timeless Elegance
When it comes to creating a stunning kitchen aesthetic, soapstone countertops are hard to beat. With their smooth, matte finish and beautiful veining, they add a touch of timeless elegance to any space. Whether your home boasts a contemporary or traditional design, soapstone countertops effortlessly blend in, becoming the focal point of your kitchen.
2. Durability and Longevity
If you're looking for a countertop that can withstand the test of time, soapstone is an excellent choice. Renowned for its durability, soapstone is highly resistant to scratches, stains, and heat. This means you can place hot pots and pans directly on the surface without worrying about damage. Soapstone countertops are built to last, making them a wise investment for your home.
3. Unparalleled Heat Resistance
One of the standout features of soapstone countertops is their remarkable heat resistance. This makes them perfect for avid cooks and culinary enthusiasts who enjoy trying their hand at elaborate recipes. With soapstone, you can set hot cookware directly on the surface without the need for additional trivets or mats. Say goodbye to unsightly burn marks and hello to hassle-free cooking!
4. Naturally Non-Porous
Hygiene is paramount in any kitchen, and soapstone countertops excel in this area. Thanks to their natural non-porous properties, soapstone repels liquids and doesn't harbor bacteria, making it highly sanitary. This makes soapstone an ideal choice for families, as it ensures a clean and safe food preparation area for your loved ones.
5. Maintenance Made Easy
When it comes to maintaining your countertops, soapstone takes the hassle out of the equation. Unlike other materials that require frequent sealing and specialized cleaners, soapstone is incredibly low maintenance. A simple wipe down with mild soap and water is all you need to keep your soapstone countertops looking as good as new. Say goodbye to costly maintenance routines and hello to simplicity!
6. Versatile Design Options
Soapstone comes in a variety of shades, ranging from light gray to charcoal black. This versatility allows you to choose a soapstone countertop that perfectly complements your existing kitchen decor. Whether you prefer a minimalist monochromatic look or a bold statement piece, there is a soapstone option to suit every taste and style.
7. Environmental Sustainability
At J&J Granite, we understand the importance of environmentally friendly choices in today's world. Soapstone countertops are a sustainable option, as they are produced from natural quarries and require minimal processing. By choosing soapstone, you're not only enhancing your home, but also reducing your carbon footprint.
8. Investment in Your Home's Value
Upgrading your kitchen with soapstone countertops is not only a treat for your eyes but also a smart financial move. Soapstone countertops increase the value of your home, making them a worthwhile investment. Should you ever decide to sell your property, potential buyers will be drawn to the luxurious appeal of soapstone, setting your home apart from the rest.
Conclusion
In summary, if you're seeking the perfect blend of elegance, durability, and easy maintenance for your kitchen countertops, look no further than soapstone. J&J Granite offers a wide range of high-quality soapstone countertops crafted to elevate your home's interior design. Don't compromise on style or functionality; choose soapstone countertops and create a kitchen space you'll love for years to come.
For more information or to explore our collection, contact J&J Granite today – your trusted partner in transforming your home's interior into a masterpiece.