Austin Granite Direct: Granite Composite Blanco Sinks
Jul 7, 2018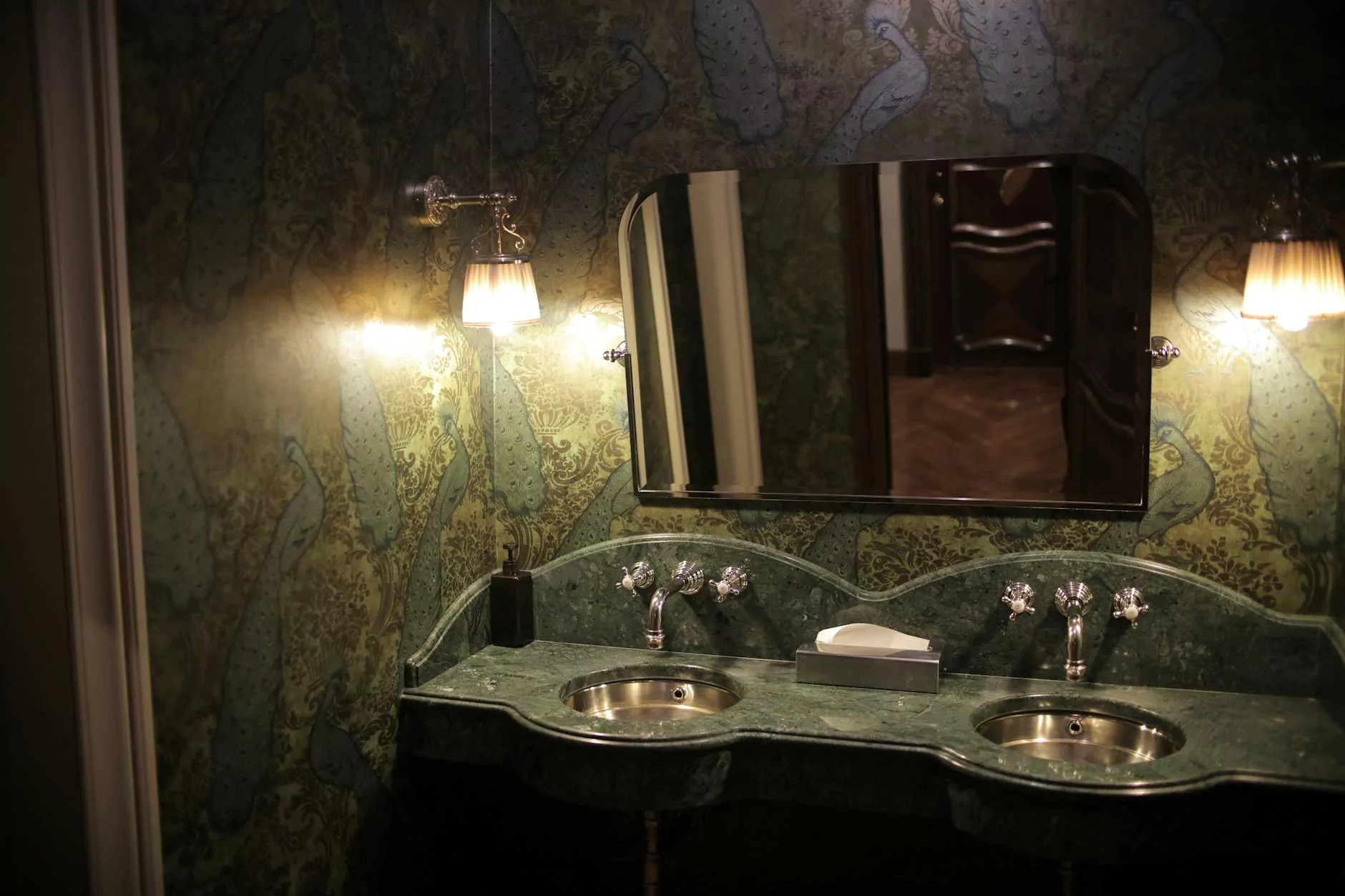 Introduction
Welcome to Austin Granite Direct, your ultimate destination for premium granite composite Blanco sinks. Are you searching for the perfect blend of functionality, durability, and aesthetics for your home's kitchen or bathroom? Look no further! Our extensive collection of granite composite sinks offers superior craftsmanship, innovative designs, and exceptional quality.
The Advantages of Granite Composite Sinks
Durability
One of the key advantages of granite composite sinks is their remarkable durability. Made from a combination of granite and resin, these sinks are highly resistant to scratches, chips, and stains. They can withstand heavy daily use, making them a long-lasting investment for your home.
Heat and Impact Resistance
Granite composite sinks are also known for their excellent heat and impact resistance. Whether you accidentally drop a heavy pot or expose it to high temperatures, these sinks remain unaffected. This makes them perfect for busy kitchens where accidents are bound to happen.
Easy Maintenance
Keeping your granite composite sink clean and looking like new is effortless. The non-porous surface prevents the absorption of liquids and odors, making it resistant to bacteria growth. A simple wipe with mild soap and water is all it takes to maintain the sink's pristine condition.
Stylish Designs
At Austin Granite Direct, we understand the importance of aesthetics in enhancing your home's interiors. Our granite composite Blanco sinks come in a variety of stylish designs, colors, and finishes. Whether you prefer a bold and contemporary look or a classic and timeless style, we have the perfect sink to complement your décor.
Why Choose Austin Granite Direct?
Uncompromising Quality
As a premium provider in the Home and Garden - Interior Design industry, J&J Granite ensures that every product we offer meets the highest quality standards. Our granite composite Blanco sinks are crafted with precision using advanced manufacturing techniques. We source our materials from trusted suppliers, guaranteeing consistent beauty and durability.
Wide Range of Options
We believe in providing our customers with plenty of choices. Our extensive collection of granite composite sinks includes various sizes, configurations, and installation types. Whether you need an undermount, drop-in, or farmhouse style sink, we have the perfect solution to fit your specific requirements.
Expert Guidance and Customer Support
Our team of knowledgeable professionals is dedicated to assisting you at every step of your purchase journey. From selecting the right sink to answering your technical queries, we are here to guide you. We value your satisfaction and aim to provide exceptional customer support before, during, and after your purchase.
Explore Our Granite Composite Blanco Sink Collection
Ready to transform your kitchen or bathroom with a stunning granite composite Blanco sink? Visit our website to browse through our extensive collection. Each product page features detailed specifications, high-resolution images, and helpful customer reviews. We offer a secure and convenient online shopping experience, ensuring your complete satisfaction.
Contact Us
Have any questions or need assistance? Reach out to our friendly team at J&J Granite. We'd be delighted to help you select the ideal granite composite Blanco sink for your home. Experience the exceptional quality that Austin Granite Direct offers today!