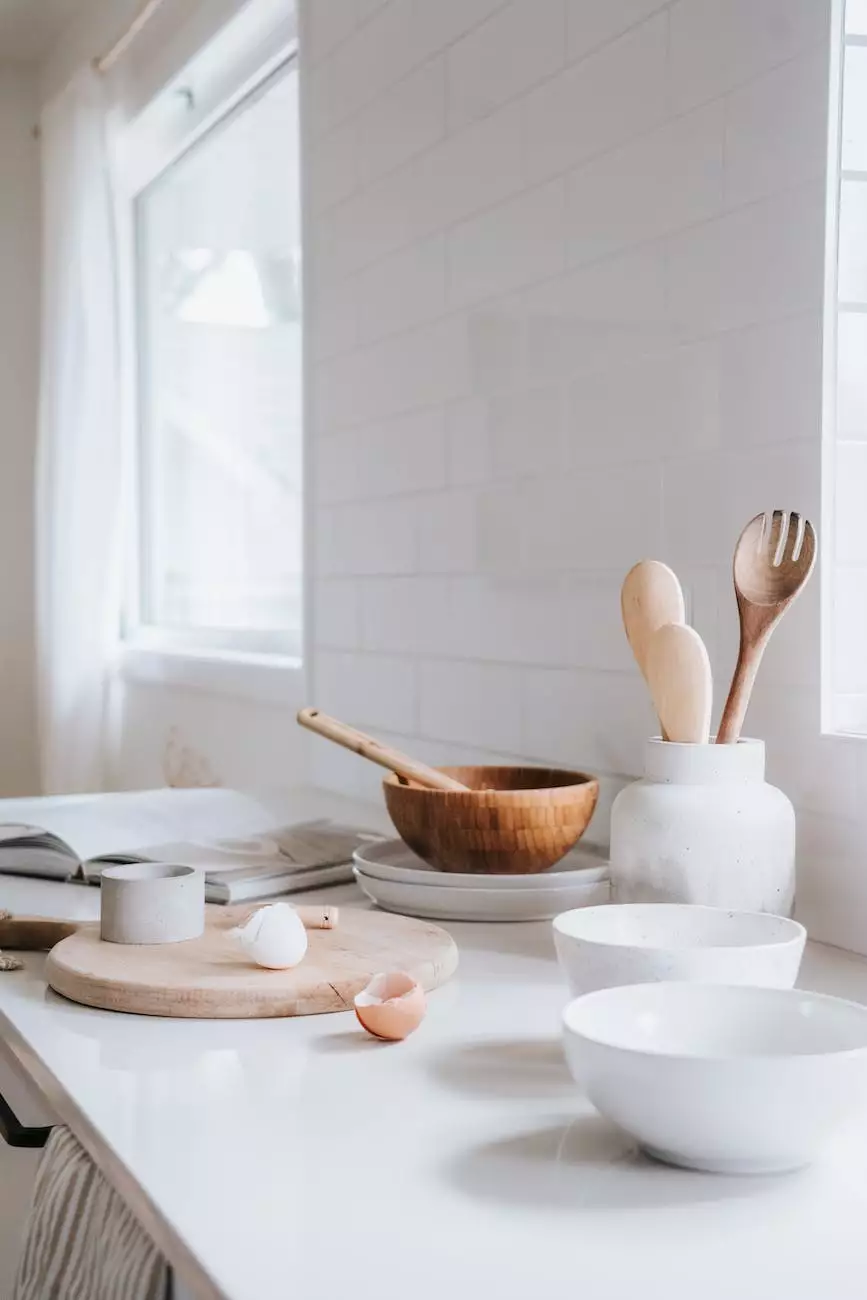 Welcome to J&J Granite, the premier destination for exquisite kitchen countertops in Dallas. With our extensive collection of top-notch countertop materials and unparalleled craftsmanship, we take pride in transforming kitchens into impressive spaces that reflect style, elegance, and quality.
The Finest Selection of Countertop Materials
When it comes to choosing the perfect countertop for your kitchen, we understand that style, durability, and functionality are of utmost importance. At J&J Granite, we offer an extensive range of high-quality materials to cater to every taste and requirement.
Granite Countertops
Experience the timeless beauty of granite countertops. Granite not only adds a touch of sophistication to your kitchen but also provides durability that can withstand the demands of daily use. Our granite countertops come in a variety of colors and patterns, ensuring a unique and personalized look for your kitchen.
Marble Countertops
Elevate your kitchen's elegance with our stunning marble countertops. Known for their luxurious appearance and exceptional durability, marble countertops exude a refined charm that enhances any interior design. Let our team guide you through our extensive marble selection to find the perfect match for your kitchen.
Quartz Countertops
Looking for a low-maintenance yet stylish option? Our quartz countertops are the perfect choice. Engineered to be durable, non-porous, and resistant to stains and scratches, quartz countertops offer the ideal combination of beauty and functionality. Explore our wide range of quartz options and discover the perfect addition to your kitchen.
Other Countertop Materials
In addition to granite, marble, and quartz, we also offer an array of other countertop materials such as soapstone, laminate, and wood. Each material has its unique characteristics, allowing you to create a kitchen that suits your personal style and preferences.
Unparalleled Craftsmanship and Installation
At J&J Granite, we believe that superior craftsmanship is the key to achieving flawless results. Our skilled artisans have years of experience in precision cutting, shaping, and installing kitchen countertops. From accurate measurements to meticulous attention to detail, we ensure a seamless and customized fit for your countertops.
Affordable Luxury for Every Home
We believe that every homeowner deserves access to high-quality kitchen countertops without breaking the bank. At J&J Granite, we offer competitive pricing without compromising on the quality of materials or craftsmanship. Our team is dedicated to exceeding your expectations while providing exceptional value for your investment.
Visit Our Showroom Today
Are you ready to take your kitchen to the next level? Visit our showroom in Dallas today and explore our extensive collection of kitchen countertops. Our knowledgeable staff will guide you through our selection and help you find the perfect countertop that matches your vision, lifestyle, and budget.
Contact Us
For any inquiries or to schedule a consultation, please reach out to our friendly team at:
Phone: 123-456-7890
Email: [email protected]
Address: 123 Main Street, Dallas, TX 12345
Experience the beauty, durability, and functionality of our kitchen countertops at J&J Granite. Enhance your home's interior design and create a kitchen that truly stands out. Visit us today!