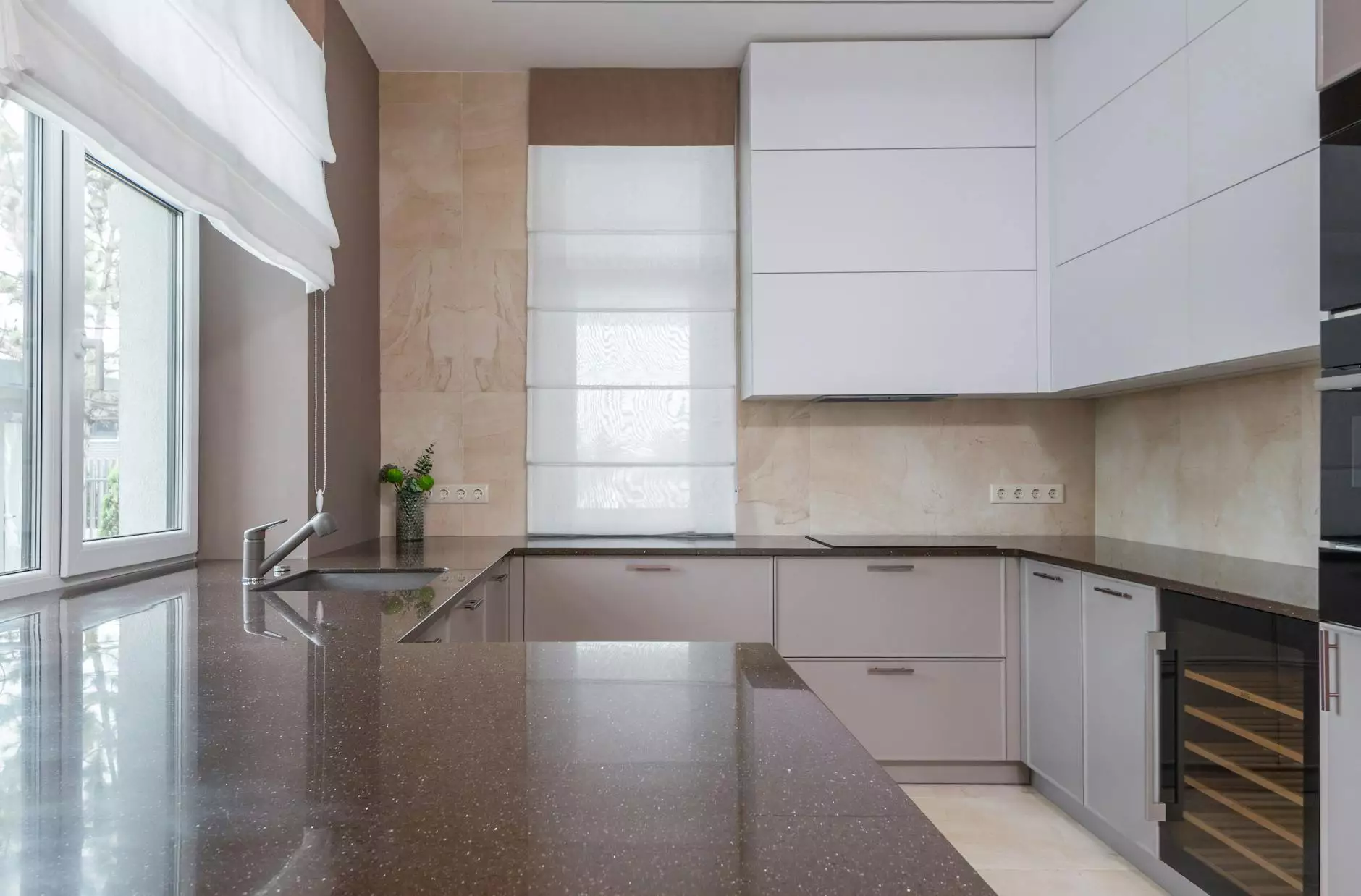 Transform Your Home with J&J Granite's MSI Quartz
Welcome to J&J Granite, your go-to source for exquisite quartz countertops from MSI. As leaders in the home and garden industry, we understand the importance of quality, style, and durability when it comes to choosing the perfect countertops for your space. With our extensive range of MSI quartz, you can enhance the beauty and functionality of your home in Austin and beyond.
The Advantages of MSI Quartz
MSI quartz has gained immense popularity in recent years due to its numerous benefits. When it comes to countertops, few materials can match the remarkable characteristics of quartz. Here's why MSI quartz should be at the top of your list:
Durability: Quartz is an incredibly durable material, perfect for high-traffic areas such as kitchens and bathrooms. It is resistant to scratches, stains, and heat, making it an ideal choice for busy households.
Unparalleled Beauty: With its stunning visual appeal, MSI quartz offers endless design possibilities. From classic neutrals to bold statement colors, there's a perfect quartz countertop option to complement your unique aesthetic.
Low Maintenance: Unlike some natural stones, quartz does not require regular sealing or reconditioning. Its non-porous surface makes it highly resistant to bacteria, mold, and mildew, offering you a worry-free and hygienic countertop solution.
Wide Range of Applications: MSI quartz is not limited to just countertops. You can also incorporate this versatile material into backsplashes, vanity tops, shower walls, and more, ensuring a cohesive and luxurious design throughout your home.
Choose from a Diverse Selection of Colors and Styles
At J&J Granite, we understand that every homeowner has unique preferences and design visions. That's why we offer an extensive selection of MSI quartz colors and styles to meet your specific needs. Whether you prefer a classic look with subtle veining or a bold statement with vibrant hues, we have the perfect quartz countertop to bring your vision to life.
With our dedicated team of experts, we guide you through the selection process, helping you find the ideal quartz slab that seamlessly blends with your existing decor or becomes the centerpiece of your room's design. Our commitment to quality ensures that you receive nothing but the finest MSI quartz products, known for their exceptional performance and longevity.
Why Choose J&J Granite for Your MSI Quartz Needs?
When it comes to your home and garden projects, you deserve the best. By choosing J&J Granite as your trusted partner, you benefit from:
Unmatched Expertise: With years of experience in the industry, our team possesses extensive knowledge and expertise in all things related to quartz countertops. We keep up with the latest trends and technologies to provide you with exceptional service.
Premium Quality: We are committed to offering only the highest quality products for our customers. Our MSI quartz countertops are crafted with precision and attention to detail, ensuring stunning results that exceed your expectations.
Personalized Service: At J&J Granite, we value your vision and strive to provide a personalized experience from start to finish. Our friendly team takes the time to understand your requirements, helping you make informed decisions and bringing your dream space to life.
Competitive Pricing: We believe in offering luxury at an affordable price. Our competitive pricing ensures that you get exceptional value for your investment, without compromising on quality.
Contact J&J Granite for Premium MSI Quartz
Ready to elevate your home with stunning MSI quartz countertops? Look no further than J&J Granite. Browse our extensive range of colors and styles online or visit our showroom in Austin to witness the beauty and durability of MSI quartz firsthand. Our dedicated team is here to assist you at every step, ensuring a seamless and enjoyable experience.
Transform your living spaces with J&J Granite's MSI quartz countertops today. Contact us now for more information and to schedule a consultation.