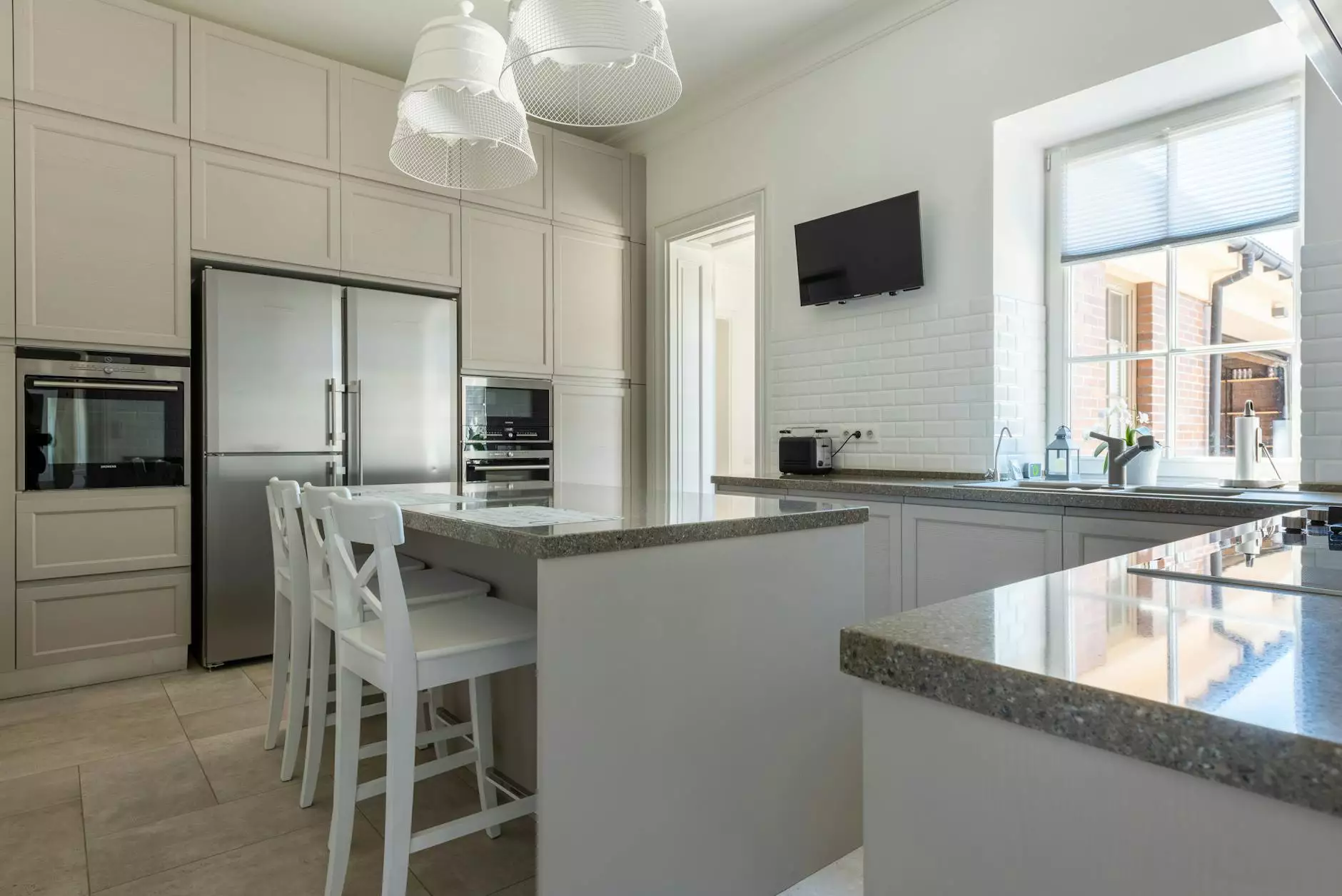 Welcome to J&J Granite, your trusted source for kitchen granite countertops in Dallas! If you're considering adding elegance and beauty to your home, granite countertops are an excellent choice. With their durability and timeless appeal, granite countertops can enhance the aesthetics of any kitchen while providing functional benefits.
When it comes to the cost of kitchen granite countertops, several factors come into play. It's essential to understand the various elements that contribute to the pricing structure so that you can make an informed decision for your home renovation. In this comprehensive guide, we'll dive into the pricing details, installation processes, and everything else you need to know to get the best granite countertops for your Dallas kitchen.
Factors Affecting the Cost of Kitchen Granite Countertops
The cost of kitchen granite countertops can vary based on several factors:
1. Granite Quality and Origin
The quality and origin of the granite material play a significant role in determining the cost. Granite is available in various grades, with higher quality stones generally being more expensive. Additionally, granite sourced from different parts of the world can have varying prices due to availability and transportation costs.
2. Countertop Size and Layout
The size and layout of your kitchen countertops will impact the overall cost. Larger countertops or ones with intricate designs may require more labor and materials, thus increasing the price. Consider the dimensions of your kitchen and discuss them with our expert team at J&J Granite to get an accurate estimate.
3. Edge Profile and Finishing Details
The choice of edge profile and finishing details can affect the cost of your granite countertops. From simple straight edges to decorative designs, options are available to suit various style preferences. Keep in mind that intricate edge profiles may require additional craftsmanship, resulting in higher costs.
4. Sink and Faucet Cutouts
If you're planning to incorporate a sink and faucet into your granite countertops, these cutouts will impact the final price. The number of cutouts required, as well as the complexity of the task, will determine the additional cost involved. Discuss your preferences with our team, and we'll guide you through the process.
5. Backsplash Installation
Deciding whether to include a backsplash along with your granite countertops will affect the overall cost. Backsplash installation involves additional materials and labor, so it's worth considering as part of your kitchen renovation plan.
6. Accessibility and Complexity
The accessibility of your kitchen and the complexity of the installation process can influence the cost. Factors such as tight spaces, difficult maneuverability, or unique design requirements may require additional time and effort from our skilled team, resulting in increased pricing.
The Installation Process
At J&J Granite, we strive to provide a seamless and hassle-free installation process for your kitchen granite countertops. Here's a step-by-step overview of what you can expect:
1. Consultation and Design
Our team will schedule a consultation to understand your vision for the kitchen and gather specific requirements for your granite countertops. We'll also discuss budgetary considerations and offer expert design suggestions to help you achieve your desired outcome.
2. Material Selection
With an extensive range of granite options to choose from, we'll assist you in selecting the perfect material that matches your style and budget. We'll guide you through the various granite samples, providing insights into their unique characteristics and benefits.
3. Accurate Measurement
Once you've chosen your granite material, our team will conduct precise measurements of your kitchen space to ensure a perfect fit. We utilize advanced tools and techniques to guarantee accuracy, leaving no room for errors or discrepancies.
4. Fabrication and Customization
With the measurements in hand, we'll start the fabrication process in our state-of-the-art facility. Our skilled craftsmen will customize the granite slabs according to your specifications, ensuring a flawless and stunning end result.
5. Professional Installation
Our experienced installation team will arrive at your residence with all the necessary tools and equipment to install your kitchen granite countertops. They'll work diligently, paying attention to every detail to achieve a seamless installation that exceeds your expectations.
Choose J&J Granite for Your Kitchen Granite Countertop Needs in Dallas
When it comes to quality, affordability, and customer satisfaction, J&J Granite stands out as a leader in the industry. We are dedicated to providing exceptional kitchen granite countertops that enhance the beauty and functionality of your Dallas home. Our commitment to craftsmanship, attention to detail, and excellent customer service sets us apart.
By choosing J&J Granite, you'll benefit from:
High-quality granite materials sourced from trusted suppliers
Customization options to match your unique style and preferences
Skilled and experienced craftsmen ensuring flawless installation
Competitive pricing and transparent cost breakdown
Efficient project management and timely completion
Exceptional customer support throughout the process
Transform your kitchen with stunning granite countertops today! Contact J&J Granite to schedule a consultation and begin your journey to a more functional and beautiful space.