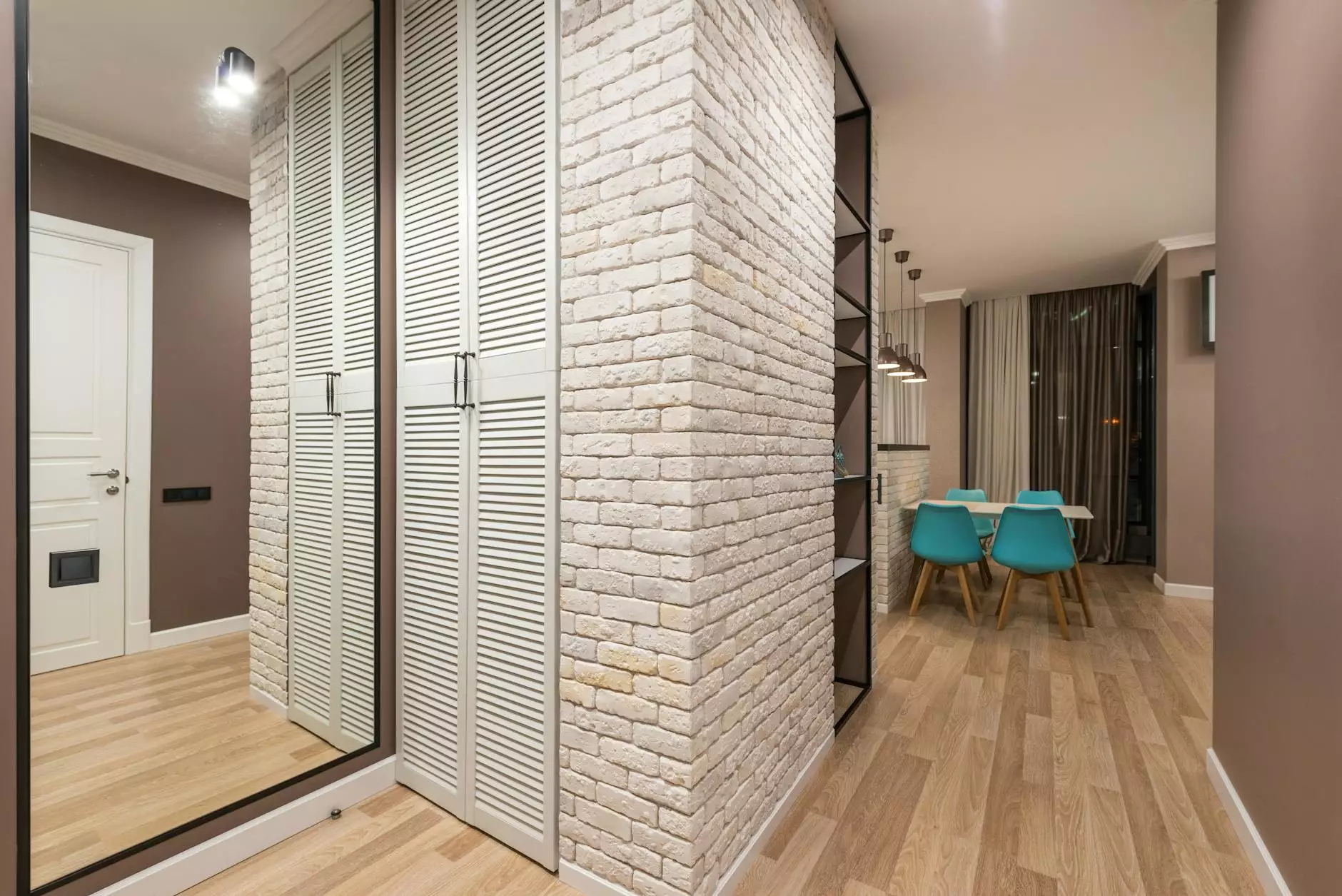 Welcome to J&J Granite, your ultimate destination for creating beautiful and functional spaces in your home. We specialize in offering a wide range of high-quality products for home and garden interior design, and today, we are thrilled to showcase our exceptional collection of Nevamar woodgrain colors for laminate countertops.
The Perfect Combination of Style and Durability
When it comes to designing your dream kitchen or bathroom, choosing the right countertop material is crucial. Laminate countertops have become increasingly popular due to their affordability, versatility, and durability. At J&J Granite, we bring you an extensive range of Nevamar woodgrain colors that perfectly balance style and durability, giving your space a stunning and timeless appeal.
Unleash Your Creativity
With Nevamar woodgrain colors, you have the freedom to unleash your creativity and bring your unique vision to life. Our collection features an array of captivating colors and realistic woodgrain patterns that mimic the elegance and warmth of natural wood. Whether you prefer the rich hues of mahogany or the light tones of oak, we have the perfect options to match your taste and complement your existing decor.
Endless Versatility
One of the greatest advantages of Nevamar woodgrain colors is their versatility. The ability to choose from a wide selection allows you to effortlessly coordinate your countertops with other elements in your space, such as cabinetry, flooring, and backsplashes. Whether you aim for a rustic, traditional, or contemporary look, our collection offers an unmatched variety so you can achieve your desired aesthetic effortlessly.
Unparalleled Durability
At J&J Granite, we understand that durability is a top priority when it comes to choosing countertops for your home. Our Nevamar woodgrain colors are designed to withstand the test of time, ensuring they look as stunning as the day they were installed even after years of use. The high-quality laminate material resists scratches, stains, and heat, making it an ideal choice for busy kitchens and bathrooms.
Premium Quality, Affordable Prices
We believe that exceptional quality shouldn't come with a hefty price tag. At J&J Granite, we are committed to providing our customers with the best value for their investment. Our Nevamar woodgrain colors offer premium quality at affordable prices, allowing you to achieve the luxurious look you desire without breaking the bank.
Why Choose J&J Granite?
Extensive Selection
When you choose J&J Granite, you gain access to an extensive selection of Nevamar woodgrain colors that is unrivaled in the industry. We continuously update our inventory to cater to the ever-changing design trends and ensure you have access to the latest styles and finishes.
Expert Guidance
Our team of experienced design professionals is here to assist you at every step of the way. Whether you need help selecting the perfect woodgrain color for your countertops or advice on coordinating it with the rest of your space, our experts are dedicated to providing personalized guidance and creating a seamless experience for you.
Exceptional Customer Service
At J&J Granite, your satisfaction is our top priority. We pride ourselves on delivering exceptional customer service, from the initial consultation to the final installation. Our friendly and knowledgeable staff is always ready to address your concerns, answer your questions, and ensure your experience with us is nothing short of amazing.
Uncompromising Quality
We believe that quality should never be compromised. That's why we source our Nevamar woodgrain colors from trusted manufacturers who share our commitment to excellence. Rest assured, when you choose J&J Granite, you are getting the highest quality products that are built to last.
Create Your Dream Space Today
Transform your kitchen or bathroom into a work of art with our exquisite Nevamar woodgrain colors for laminate countertops. Visit our showroom or browse our website to explore our complete collection and find the perfect match for your design vision. At J&J Granite, we are dedicated to helping you create a space that reflects your personal style and enhances your everyday living.
Don't settle for ordinary when you can have extraordinary. Contact J&J Granite today and let us turn your dreams into reality!