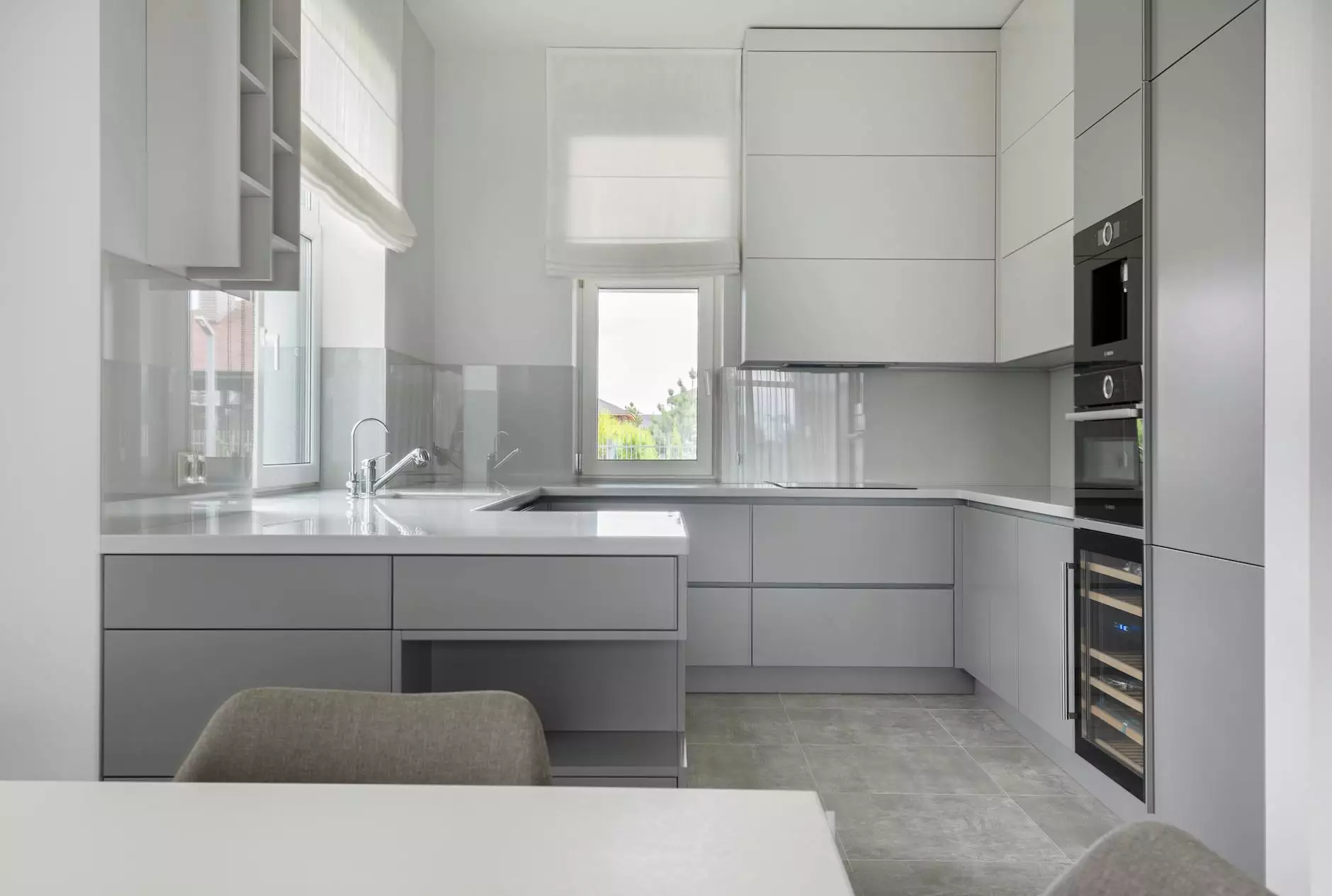 Durable and Stylish Surfaces for Your Home
Welcome to J&J Granite, your premier destination for top-quality Arborite laminate countertops. If you're looking to elevate the aesthetics and functionality of your home's interior design, our vast selection of durable and stylish surfaces is sure to meet your needs. Whether you're renovating your kitchen, bathroom, or any other space, our Arborite laminate countertops are the perfect choice for creating a beautiful and practical environment.
The Benefits of Arborite Laminate Countertops
Arborite laminate countertops offer a wide range of advantages that make them the ideal option for homeowners:
1. Durability
Arborite laminate countertops are built to withstand the rigors of daily use. The high-pressure laminate material used in the construction ensures exceptional durability that can withstand scratches, heat, moisture, and impact.
2. Versatility
With Arborite laminate countertops, you have an extensive selection of colors, patterns, and textures to choose from. Whether you prefer a classic, modern, or contemporary look, we have options that will complement your home's style and enhance its overall appeal.
3. Affordability
Compared to other countertop materials, Arborite laminate offers an affordable alternative without compromising on quality or aesthetics. You can enjoy the beautiful appearance and functionality of a high-end countertop at a fraction of the price.
4. Low Maintenance
One of the standout features of Arborite laminate countertops is their easy maintenance. The non-porous surface keeps dirt, stains, and bacteria at bay, making cleaning a breeze. With simple regular care, your countertops will maintain their original beauty for years to come.
Transform Your Space with Arborite Laminate Countertops
At J&J Granite, we take pride in offering a wide range of Arborite laminate countertops that cater to various tastes and preferences. Our knowledgeable team is here to guide you through the selection process, ensuring you find the perfect countertop for your project.
Countertop Sizes and Features
Our Arborite laminate countertops come in various sizes and feature options, accommodating different layout requirements and functional needs. Whether you need a large surface area for cooking or a compact design for a smaller space, we have you covered.
Expert Installation
Once you've chosen your Arborite laminate countertop, our experienced installation team will ensure a seamless installation process. We prioritize precision and attention to detail to deliver outstanding results that exceed your expectations.
Contact Us for a Free Quote
Ready to transform your home with Arborite laminate countertops? Contact J&J Granite today for a free quote. Our friendly team is standing by to assist you with any questions you may have and help you bring your vision to life. Trust us to provide exceptional products and services that will leave you delighted with your new countertops.
Conclusion
In the realm of home and garden interior design, selecting the right countertops is crucial for creating a visually appealing and functional space. Arborite laminate countertops offered by J&J Granite make an exceptional choice, combining durability, style, versatility, affordability, and low maintenance. Don't settle for mediocre surfaces; choose Arborite laminate countertops and elevate your home's ambiance. Contact J&J Granite today for a free quote and take the first step towards transforming your space.