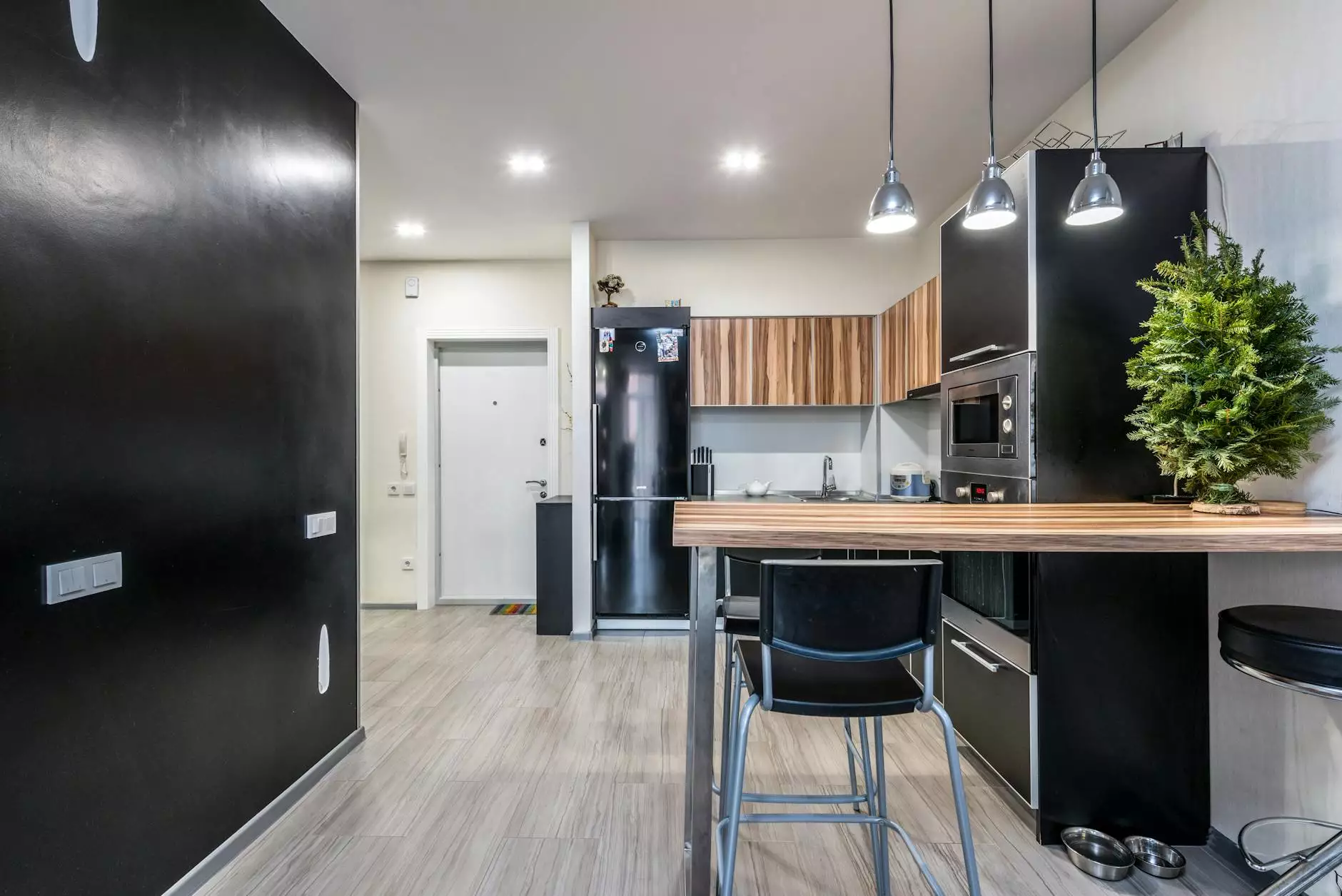 Elevate Your Kitchen or Bathroom with Nevamar Laminate Countertops
Transform the heart of your home or your bathroom into a place of beauty and functionality with Nevamar laminate countertops from J&J Granite. As a leading provider of home and garden interior design solutions, we offer a wide range of top-of-the-line products to enhance your living spaces.
Unparalleled Style and Durability
At J&J Granite, we understand the importance of choosing the right countertops that not only complement your style but also withstand the demands of daily use. Nevamar laminate countertops are renowned for their unmatched combination of exquisite designs and exceptional durability.
Our collection showcases a diverse array of colors, patterns, and textures, allowing you to find the perfect match for your home's aesthetic. Whether you prefer the elegance of marble, the sophistication of granite, or the warmth of wood, Nevamar has you covered.
Superior Craftsmanship
Each Nevamar laminate countertop is meticulously crafted to deliver outstanding quality and longevity. The manufacturing process blends advanced technology with skilled craftsmanship, resulting in surfaces that are resistant to stains, scratches, and heat.
With Nevamar countertops, you can have peace of mind knowing that your investment will retain its beauty and functionality for years to come. Our team of experts will guide you through the selection process to ensure you make an informed decision that aligns with your style preferences and practical needs.
The Perfect Fit for Your Home
Whether you are updating your kitchen or refreshing your bathroom, J&J Granite offers an extensive range of Nevamar laminate countertops suitable for any space. Our comprehensive collection caters to various design styles, including traditional, modern, and transitional, allowing you to achieve the look you desire.
We prioritize both aesthetics and functionality in our product offerings, ensuring that you can seamlessly integrate your new countertop into your existing decor. Our team can assist you in finding the right color, texture, and edge profile to complement your cabinets, flooring, and overall design scheme.
Professional Installation Services
J&J Granite takes pride in providing a full-service experience for our customers. Alongside our premium products, we offer professional installation services to ensure your Nevamar laminate countertop is flawlessly fitted and secured in your space.
Our team of skilled craftsmen possesses the expertise and attention to detail needed to complete your project to the highest standards. We work efficiently, minimizing disruption to your daily routine while delivering exceptional results that will exceed your expectations.
Contact J&J Granite for Your Nevamar Laminate Countertops
Elevate your home's interior design with Nevamar laminate countertops from J&J Granite. Our commitment to excellence, superior craftsmanship, and extensive range of options make us the go-to choice for homeowners seeking top-quality countertops.
Browse our website to explore our exceptional Nevamar collection, or visit our showroom to see the beauty and durability of our products in person. For more information, or to schedule a consultation, contact our friendly team today. We look forward to helping you transform your living spaces with the finest laminate countertops available.