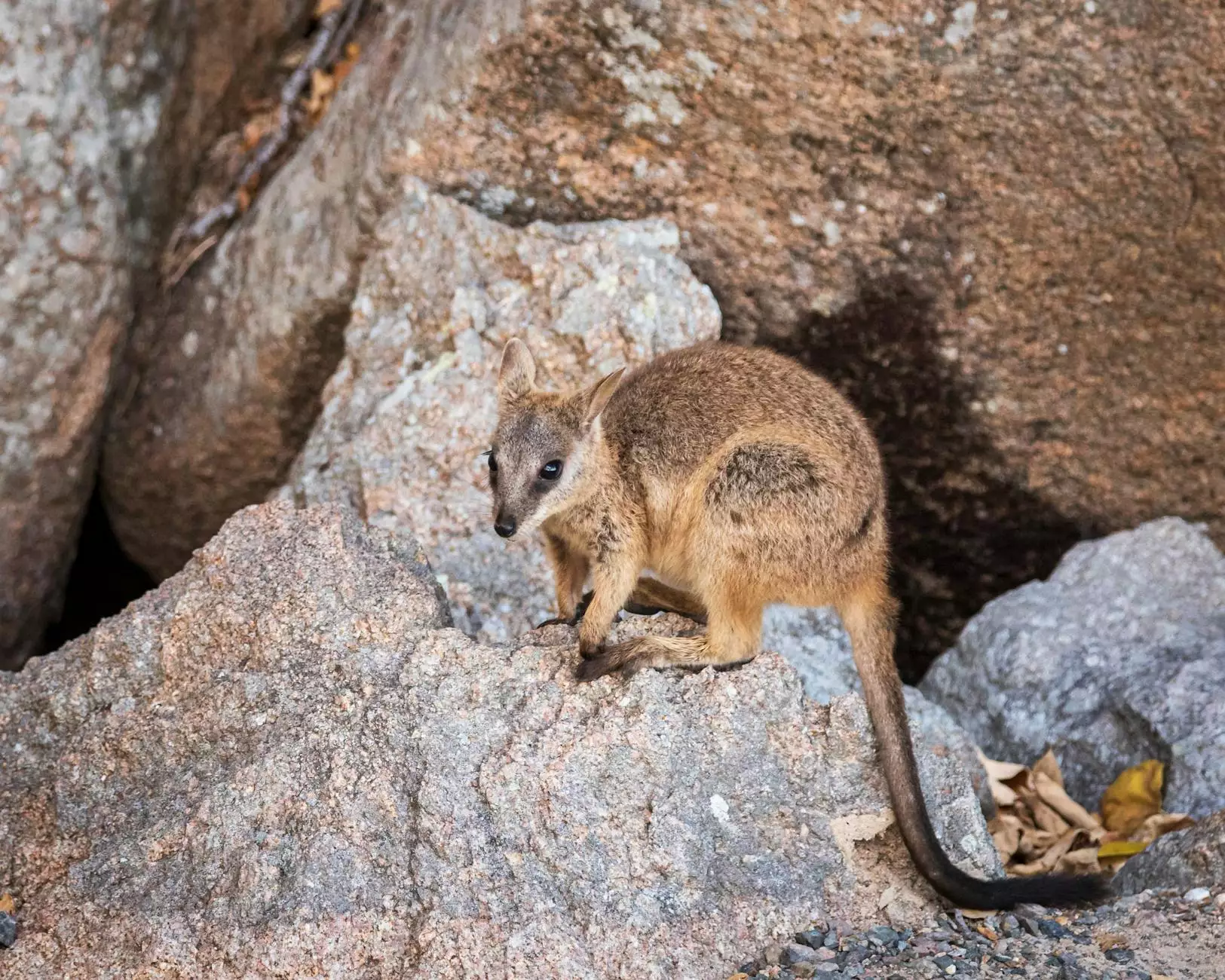 The Beauty and Durability of Desert Brown Granite
Explore the rich elegance of Desert Brown granite, meticulously crafted by J&J Granite, a leader in the home and garden interior design industry. Desert Brown granite offers a stunning combination of beautiful earthy tones, intricate patterns, and exceptional durability.
Elevate Your Interior Design with Desert Brown Granite
Desert Brown granite is perfect for creating a luxurious and timeless atmosphere in any space. Its warm, sandy brown hues, accented by darker veins, add depth and character to countertops, flooring, and architectural features.
Bring sophistication to your kitchen with a Desert Brown granite countertop. The unique patterns and variations in this natural stone create a one-of-a-kind focal point that complements any style, from traditional to contemporary. Not only does it enhance the aesthetic appeal of your kitchen, but it also provides incredible functionality and longevity.
For your bathroom projects, Desert Brown granite offers a spa-like ambiance. Add elegance and opulence to your vanity tops, shower walls, and flooring. Its moisture resistance and low maintenance qualities make it an ideal choice for humid environments.
Unparalleled Quality from J&J Granite
At J&J Granite, we pride ourselves on delivering the highest quality products to our clients. Our Desert Brown granite is sourced from trusted quarries and undergoes meticulous processing to ensure exceptional durability and beauty. Each slab is carefully inspected to meet our stringent quality standards, guaranteeing a product that will stand the test of time.
Our team of skilled craftsmen uses state-of-the-art technology to create precise cuts and finishes, tailored to your specific requirements. We understand that every project is unique, and we strive to bring your vision to life.
With J&J Granite, you can expect unparalleled customer service and expertise. Our knowledgeable staff is ready to assist you throughout the selection and installation process, ensuring a seamless experience from start to finish.
Endless Possibilities with Desert Brown Granite
Desert Brown granite provides endless design possibilities. Whether you're looking to enhance your kitchen, bathroom, fireplace surround, or any other space, this versatile stone will transform your interior with its timeless beauty.
Pair Desert Brown granite with light-colored cabinetry for a classic look or use it as a striking contrast against darker tones for a contemporary feel. Its natural elegance fits perfectly with any style, allowing you to create a truly personalized space.
Why Choose Desert Brown Granite by J&J Granite?
Unmatched durability: With its exceptional strength and resilience, Desert Brown granite withstands the test of time, ensuring a long-lasting investment.
Unique beauty: No two slabs of Desert Brown granite are the same, creating a truly one-of-a-kind masterpiece in your home.
Low maintenance: Desert Brown granite requires minimal maintenance, making it a practical choice for busy households.
Versatile applications: From kitchen countertops to bathroom vanities, Desert Brown granite can enhance any area of your home.
Premium quality: At J&J Granite, we are committed to delivering premium quality products that exceed your expectations.
Get Started with J&J Granite Today
Transform your home with the exquisite beauty of Desert Brown granite. Contact J&J Granite today to discuss your project and explore our wide range of Desert Brown granite products. Our team of experts is ready to assist you in creating a space that reflects your unique style and sophistication.