Dynamic Blue - Enhance Your Home and Garden with Stunning Granite
Dec 14, 2021
Kitchen Countertops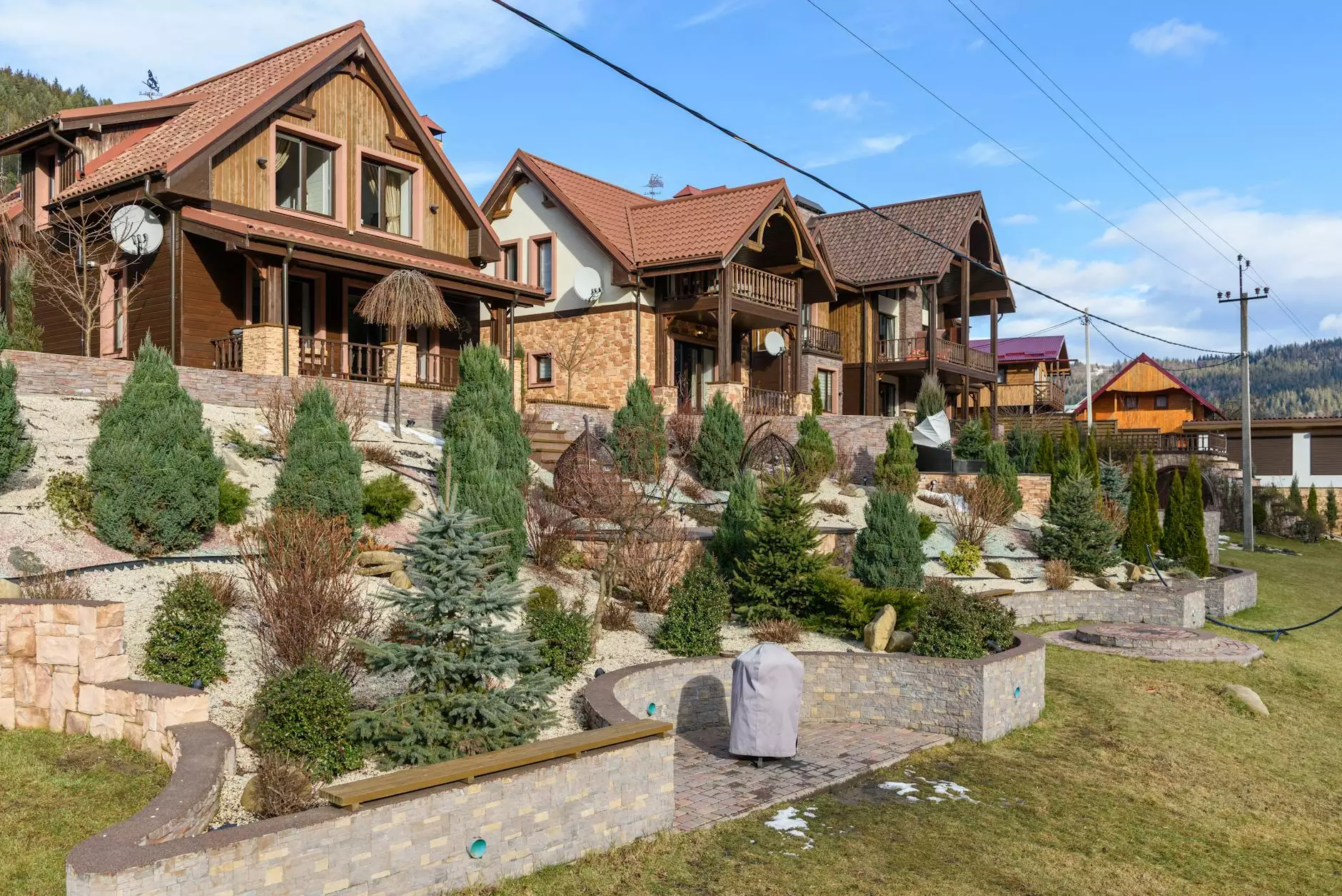 Welcome to J&J Granite, where we pride ourselves on offering the finest granite products for your home and garden. Our Dynamic Blue collection is specifically designed to elevate the interior design of your space, creating a blend of elegance and durability that is unmatched in the industry.
Unleash The Beauty of Your Space with Dynamic Blue Granite
When it comes to transforming your home and garden, the right materials can make all the difference. With Dynamic Blue granite, you can achieve a level of sophistication that is truly awe-inspiring. Our carefully curated range of products includes countertops, flooring, vanities, and much more, all crafted with utmost precision and attention to detail.
With its deep, alluring color and exquisite patterns, Dynamic Blue granite adds a touch of opulence to any room. Whether you're looking to redesign your kitchen, bathroom, or any other area in your home, this collection offers an exceptional choice for creating a space that reflects your personal style.
The Benefits of Dynamic Blue Granite
Choosing Dynamic Blue granite for your interior design projects comes with numerous benefits. Here's why it's the perfect choice:
Elegance: With its inherent beauty and timeless appeal, Dynamic Blue granite brings a touch of luxury to any space.
Durability: Our granite products are incredibly durable, resistant to heat, scratches, and stains, ensuring they will maintain their stunning appearance for years to come.
Versatility: Whether you prefer a traditional, contemporary, or eclectic style, Dynamic Blue granite effortlessly adapts to any aesthetic, enhancing the overall vibe of your space.
Uniqueness: No two slabs of granite are exactly alike, guaranteeing that your Dynamic Blue installation will be truly one-of-a-kind.
Explore Our Dynamic Blue Granite Collection
At J&J Granite, we offer an extensive range of products within our Dynamic Blue collection, ensuring that you can find the perfect fit for your home. Some of our featured offerings include:
Countertops
Our Dynamic Blue granite countertops are a statement piece in any kitchen or bathroom. The sleek, polished surface creates a stunning focal point while providing a durable and resilient workspace for all your culinary endeavors. Whether you're preparing a gourmet meal or simply enjoying your morning coffee, our countertops offer both functionality and beauty.
Flooring
Elevate the elegance of your living space with Dynamic Blue granite flooring. The natural stone creates a captivating visual effect, enhancing the overall ambiance of your home. Our flooring options are available in various sizes and finishes, allowing you to customize your space according to your unique taste and style.
Vanities
Add a touch of luxury to your bathroom with our exquisite Dynamic Blue granite vanities. The smooth surface and intricate patterns of our vanities create a sense of opulence, providing the perfect backdrop for your daily grooming routine.
Fireplace Surrounds
Transform your living room into a cozy sanctuary with a Dynamic Blue granite fireplace surround. The rich tones and mesmerizing patterns of the stone create a warm and inviting ambiance, making your fireplace the focal point of the room.
The J&J Granite Difference
At J&J Granite, we are dedicated to delivering superior quality products and exceptional customer service. When you choose us, you can expect:
Expert Craftsmanship: Our team of skilled artisans meticulously fabricates each Dynamic Blue granite product to perfection, ensuring the highest standards of quality.
Customization: We understand that every space is unique, and we offer customization options to cater to your specific requirements.
Professional Installation: Our experienced installation team ensures a hassle-free and seamless process, bringing your vision to life with precision.
Customer Satisfaction: Your satisfaction is our top priority, and we strive to exceed your expectations at every step of the journey.
Transform Your Home and Garden with Dynamic Blue Granite
Incorporating Dynamic Blue granite from J&J Granite into your interior design projects is a surefire way to create a space that leaves a lasting impression. Its unmatched beauty and durability set the foundation for a home or garden that truly reflects your personal style and taste.
Explore our extensive Dynamic Blue collection today and take the first step towards elevating your space with the timeless elegance of granite.