Lapidus Granite - Elevate Your Home and Garden with J&J Granite
Sep 15, 2023
Kitchen Countertops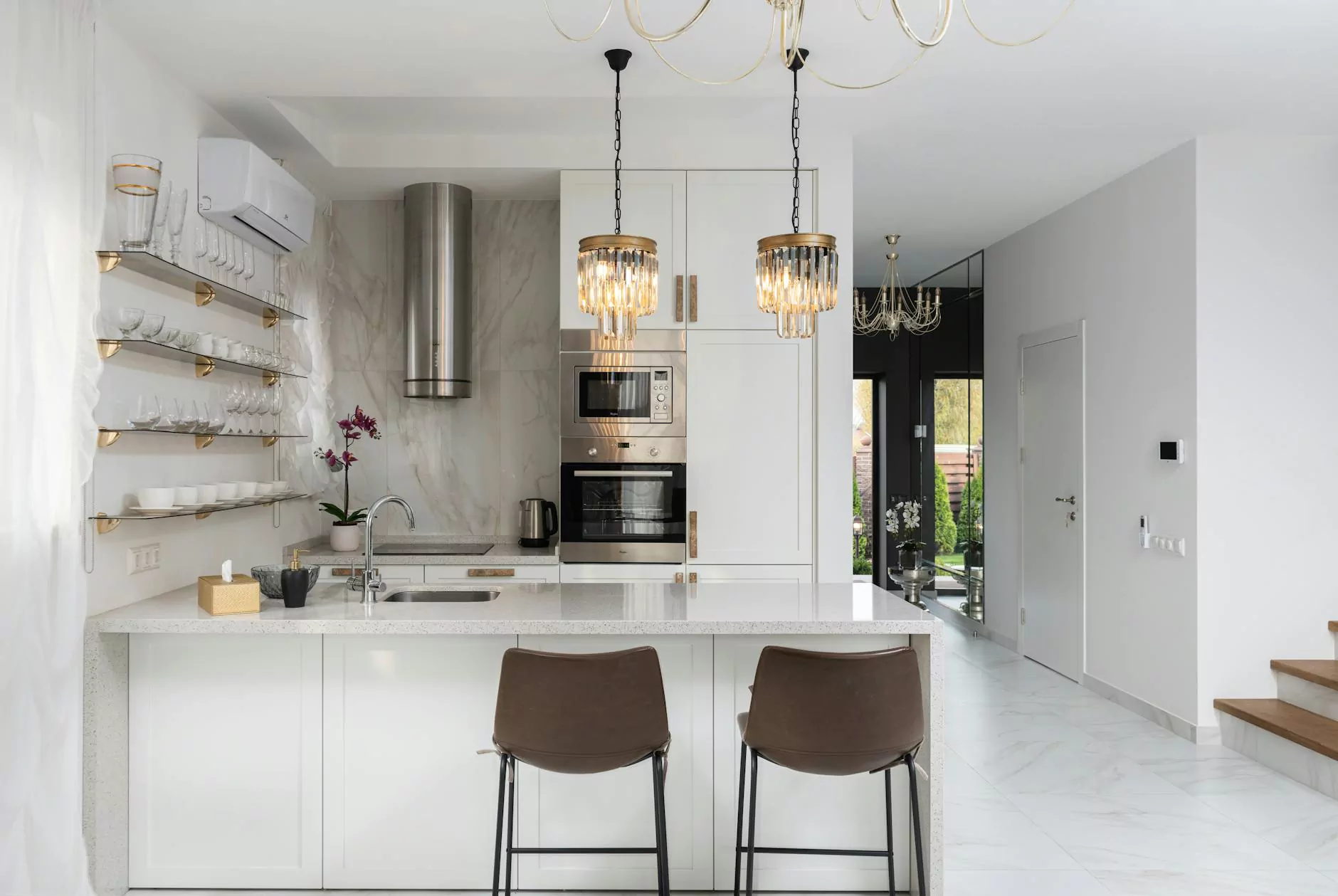 The Beauty and Elegance of Lapidus Granite
Welcome to J&J Granite, your trusted provider of exquisite granite products for home and garden interior design. In this article, we proudly present to you the extraordinary Lapidus granite. With its stunning beauty and remarkable durability, Lapidus granite is a popular choice among homeowners and designers in the Home and Garden - Interior Design industry.
Unveiling the Features of Lapidus Granite
Lapidus granite captivates with its unique blend of colors, patterns, and texture. It features an elegant mixture of gold, beige, and brown hues, intricately interwoven with striking veins and specks. This natural stone is a true work of art, giving your interior design a touch of sophistication and opulence.
Aside from its aesthetic appeal, Lapidus granite boasts exceptional durability. It is highly resistant to scratches, heat, and moisture, ensuring it remains intact for years to come. This impressive resilience makes Lapidus granite perfect for countertops, flooring, backsplashes, and various other applications in both residential and commercial spaces.
Applications of Lapidus Granite
The versatility of Lapidus granite knows no bounds. Whether you're looking to revamp your kitchen, bathroom, or any other living space, this majestic stone is the answer. Let's explore some of the many applications that Lapidus granite excels in:
1. Kitchen Countertops
Elevate your kitchen aesthetics with Lapidus granite countertops. Its breathtaking patterns and colors instantly become the centerpiece of any culinary haven. Its heat-resistant properties ensure that you can place hot pots and pans directly on the surface without worry.
2. Bathroom Vanities
Transform your bathroom into a luxurious oasis with Lapidus granite vanities. The beauty of this stone complements any bathroom decor, while its durability withstands the test of time and daily use. Say goodbye to ordinary bathroom countertops and embrace the elegance of Lapidus granite.
3. Flooring
Make a grand entrance with Lapidus granite flooring. Its captivating patterns and textures add a regal touch to your space, leaving a lasting impression on all who enter. With its scratch-resistant nature, Lapidus granite flooring withstands heavy foot traffic, making it ideal for high-traffic areas in your home.
4. Fireplace Surrounds
Create a cozy and inviting atmosphere by incorporating Lapidus granite in your fireplace surrounds. The natural stone's radiant warmth combined with its timeless beauty sets the perfect ambiance for memorable evenings with loved ones.
Your Premier Source for Lapidus Granite - J&J Granite
If you're searching for top-quality Lapidus granite for your home or garden interior design projects, look no further than J&J Granite. We take pride in offering a wide range of granite products, including slabs and custom-cut countertops, to suit your unique style and needs. With our commitment to excellence and customer satisfaction, we ensure that each piece of Lapidus granite surpasses your expectations.
Our team of experienced professionals is dedicated to assisting you throughout the entire process, from selection to installation. We understand that choosing the right granite can be overwhelming, but with our expertise and guidance, we make the journey seamless and enjoyable.
At J&J Granite, we prioritize quality, precision, and customer satisfaction. Our state-of-the-art facilities and cutting-edge technology enable us to deliver flawless Lapidus granite products, while our competitive pricing ensures that you receive outstanding value for your investment.
Experience the Timeless Elegance of Lapidus Granite
In conclusion, Lapidus granite from J&J Granite serves as the epitome of beauty, durability, and versatility in Home and Garden - Interior Design. Its intricate patterns and captivating colors offer endless possibilities for creating remarkable spaces that leave a lasting impression. With our expertise and commitment to excellence, J&J Granite is your ultimate destination to find the perfect Lapidus granite products for your next project.