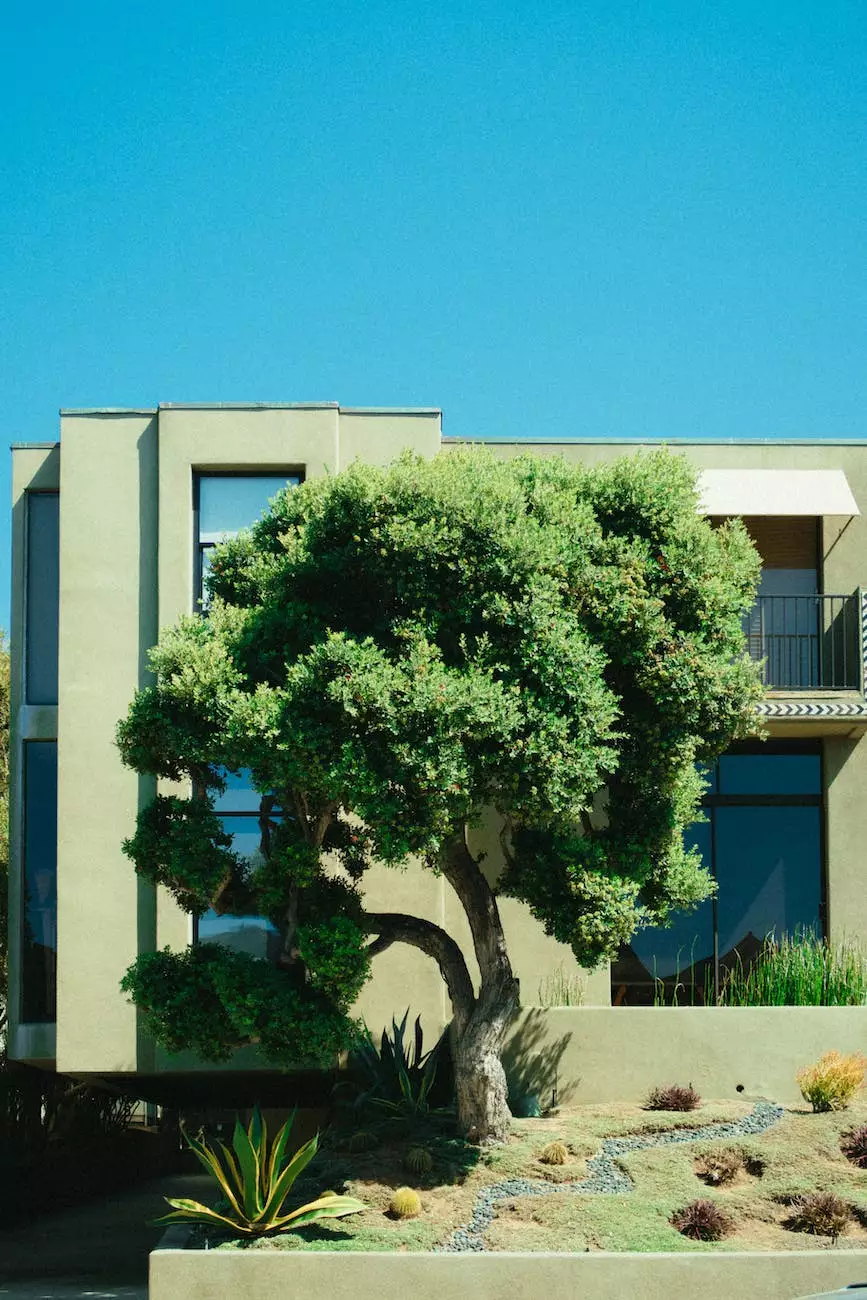 Enhance Your Home's Interior with Concrete
In the realm of home and garden design, concrete has gained immense popularity due to its versatility and aesthetic appeal. With J&J Granite's top-notch concrete products, you can transform your living spaces into breathtaking masterpieces that reflect your unique style.
Unleash Your Creativity
Concrete is no longer limited to mundane pathways or driveways. It has become an integral part of modern interior design, offering endless possibilities for artistic expression. With J&J Granite's wide range of concrete products, you can infuse creativity into every corner of your home.
Elevate Your Flooring Game
When it comes to flooring, nothing rivals the durability and elegance of concrete. At J&J Granite, we offer a diverse selection of concrete flooring options, including polished concrete, acid-stained concrete, and decorative overlays. Our skilled craftsmen can create intricate patterns and designs to transform your floors into captivating focal points.
Revamp Your Walls with Concrete
Add character and charm to your walls with our high-quality concrete wall panels. Whether you prefer a minimalist industrial look or a rustic vibe, our concrete wall panels can create the perfect ambiance. Explore our extensive collection of textures, colors, and finishes to find the ideal match for your interior design vision.
Create Stunning Countertops
Your kitchen deserves a statement piece that exudes elegance and durability. J&J Granite offers exquisite concrete countertops that combine functionality and style. Our countertops are meticulously crafted to withstand the demands of daily use while adding a touch of sophistication to your culinary haven.
Bring Your Fireplace to Life
A fireplace can be the heart of your living room, radiating warmth and comfort. With our custom-made concrete fireplace surrounds, you can elevate your space to new heights. Choose from an array of designs and textures to create a focal point that complements your interior decor.
Unleash the Power of Concrete in Your Garden
Concrete is not limited to indoor spaces. It can also revolutionize your outdoor areas, making your garden a sanctuary of style and tranquility. J&J Granite offers a range of concrete products specifically designed for garden landscapes.
Create Chic Garden Pathways
Enhance the beauty of your garden with stunning concrete pathways. Our intricately designed and durable concrete pavers are available in various shapes and sizes, allowing you to create a walkway that complements your garden's style.
Build Inviting Patios
A patio is an extension of your indoor living space, and with our premium concrete patio products, you can create an inviting outdoor retreat. Our expert craftsmen can design and install concrete patio slabs that withstand the elements while providing a stylish backdrop for your outdoor furniture and gatherings.
Elevate Your Outdoor Kitchen
Make the most of your outdoor entertaining with a concrete kitchen island or countertop. Our custom-made concrete creations bring functionality and sophistication to your outdoor culinary oasis. Whether you dream of hosting elaborate barbecues or intimate gatherings, our concrete products set the stage for unforgettable experiences.
Add Elegance with Concrete Planters
Your garden deserves beautiful planters that seamlessly blend with your surroundings. Our concrete planters offer a perfect balance of aesthetic appeal and durability, ensuring your plants thrive while adding elegance and charm to your outdoor space.
Experience Unmatched Quality with J&J Granite
At J&J Granite, we take pride in providing our customers with top-notch concrete products that combine innovation, functionality, and style. Our team of experienced professionals works diligently to ensure every piece we create is a testament to our commitment to excellence.
Unrivaled Craftsmanship
With years of experience in the industry, our craftsmen possess the skills and expertise to bring your concrete dreams to life. From initial design to final installation, we meticulously craft every product, paying attention to the finest details to exceed your expectations.
Premium Materials
The quality of our concrete products is unmatched, thanks to our meticulous selection of premium materials. We source only the finest aggregates and additives, ensuring that each piece we produce is not only visually stunning but also durable and long-lasting.
Customization Options
At J&J Granite, we understand that each customer is unique. That is why we offer extensive customization options to bring your vision to reality. From choosing the perfect color and texture to tailoring designs to your specific needs, we go above and beyond to create concrete products that truly reflect your style.
Exceptional Customer Service
Our dedication to providing an exceptional customer experience sets us apart. We strive to understand your requirements, offer expert guidance, and ensure a smooth and hassle-free journey from concept to completion. Your satisfaction is our utmost priority.
Enhance Your Home and Garden with Concrete Today!
Ready to transform your living spaces? Discover the endless possibilities of concrete with J&J Granite's premium collection. Contact us today to discuss your project and let our team of experts guide you towards creating stunning and timeless designs that will leave a lasting impression.
Remember, when it comes to superior quality concrete products for your home and garden, J&J Granite is your premier choice in the Home and Garden - Interior Design category. Take the first step towards elevating your spaces and explore the wonders of concrete now!