Zodiaq® Cloud White - Elevate Your Home and Garden with J&J Granite
Jan 8, 2021
Kitchen Countertops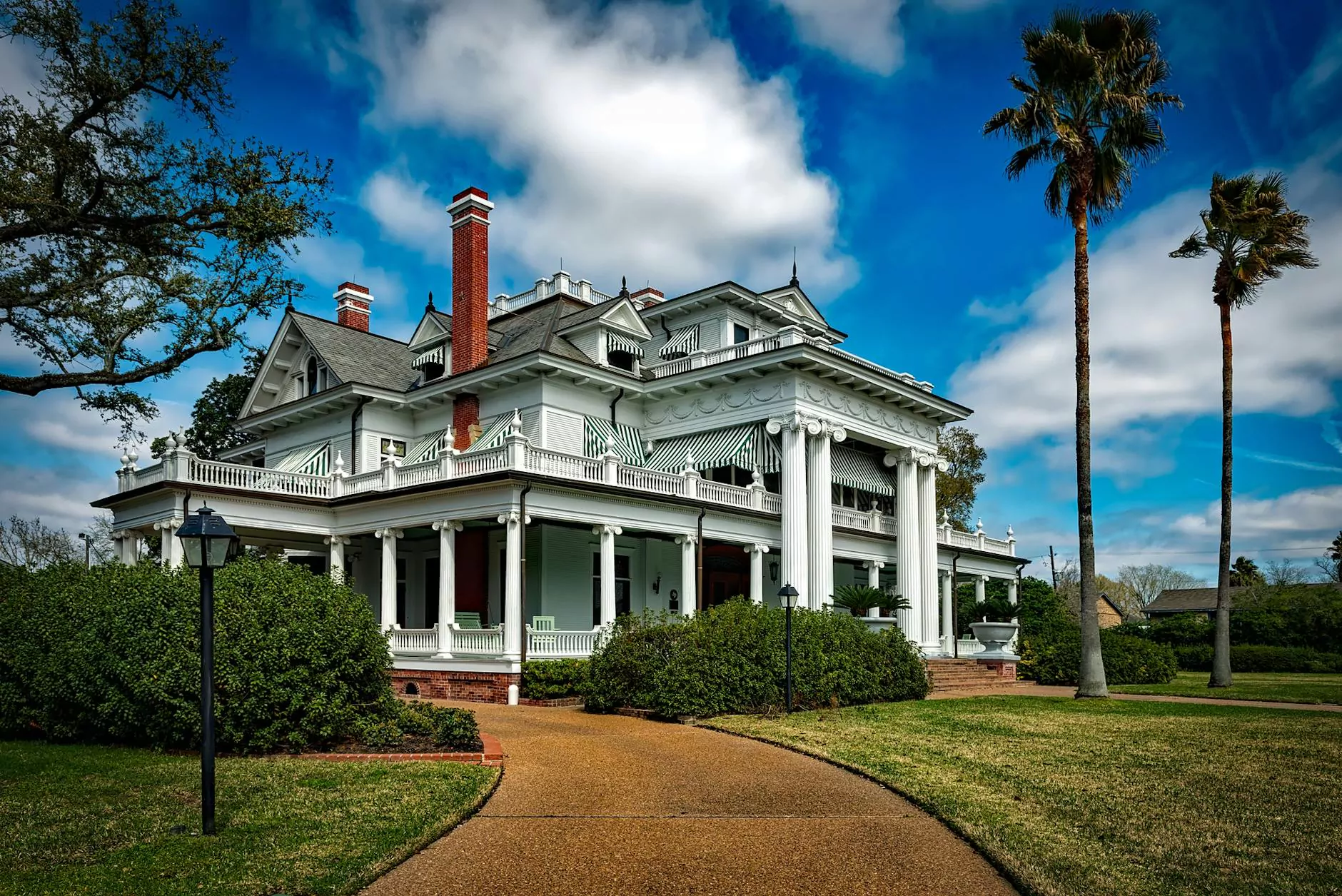 Welcome to J&J Granite! We are your premier choice for high-quality home and garden interior design solutions. Our wide range of products includes the exquisite Zodiaq® Cloud White, a stunning option for elevating the aesthetic appeal of your living spaces.
Unleash the Beauty of Zodiaq® Cloud White
With Zodiaq® Cloud White, you can transform any space into a sanctuary of style and sophistication. This unique quartz surface combines the timeless elegance of natural stone with modern durability and versatility. Whether you're looking to enhance your kitchen, bathroom, or any other area in your home, Zodiaq® Cloud White is the perfect choice.
Quality That Stands the Test of Time
At J&J Granite, we understand that quality is paramount when it comes to home and garden design. That's why we proudly offer Zodiaq® Cloud White, a product that exceeds the highest standards in the industry. Crafted with precision and attention to detail, Zodiaq® Cloud White countertops, floors, and more are built to withstand the test of time, ensuring your investment will retain its beauty for years to come.
Unmatched Versatility for Any Design Theme
One of the key advantages of Zodiaq® Cloud White is its unmatched versatility. Whether you prefer a modern, minimalist aesthetic or a classic, traditional design, this exceptional material seamlessly adapts to any style. Its sleek and pure white appearance serves as a brilliant canvas to complement various color schemes and decor choices.
Elevate Your Interior Design with Zodiaq® Cloud White
When it comes to interior design, the details matter. Zodiaq® Cloud White is here to make a statement in your home and garden projects. Let's explore some of the versatile applications where Zodiaq® Cloud White truly shines:
1. Kitchen Countertops
Upgrade your kitchen with Zodiaq® Cloud White countertops and create a captivating focal point that exudes elegance. Its smooth and lustrous surface not only adds visual appeal but also provides a durable and resistant workspace for all your culinary adventures. With Zodiaq® Cloud White, your kitchen becomes a place where style meets function.
2. Bathroom Vanities
Add a touch of luxury to your bathroom with Zodiaq® Cloud White vanities. The clean and sophisticated design instantly elevates the ambiance, making your daily routine feel like a spa-like experience. Experience the seamless integration of style, durability, and practicality that Zodiaq® Cloud White brings to your personal sanctuary.
3. Flooring
Give your home a timeless allure with Zodiaq® Cloud White flooring. Its smooth texture and striking white color create an atmosphere of spaciousness and serenity. Whether you're aiming for a sleek and modern look or a classic and elegant aesthetic, Zodiaq® Cloud White flooring effortlessly complements any interior design choice.
4. Backsplashes
Enhance your kitchen or bathroom with Zodiaq® Cloud White backsplashes. The combination of its pure white shade and the reflective surface adds depth and luminosity to your space. Not only does it protect your walls from splashes and stains, but it also becomes a stylish design element that ties the room together.
Contact Us for Personalized Consultation
Ready to take your home and garden interior design up a notch? Contact us today for a personalized consultation on incorporating Zodiaq® Cloud White into your project. Our expert team at J&J Granite is here to guide you through the entire process, ensuring your vision becomes a stunning reality. Elevate your spaces with Zodiaq® Cloud White and experience the transformative power of premium quality materials.