Shaw Industries Cumberland Sculpture Carpet - Stafford
Aug 27, 2020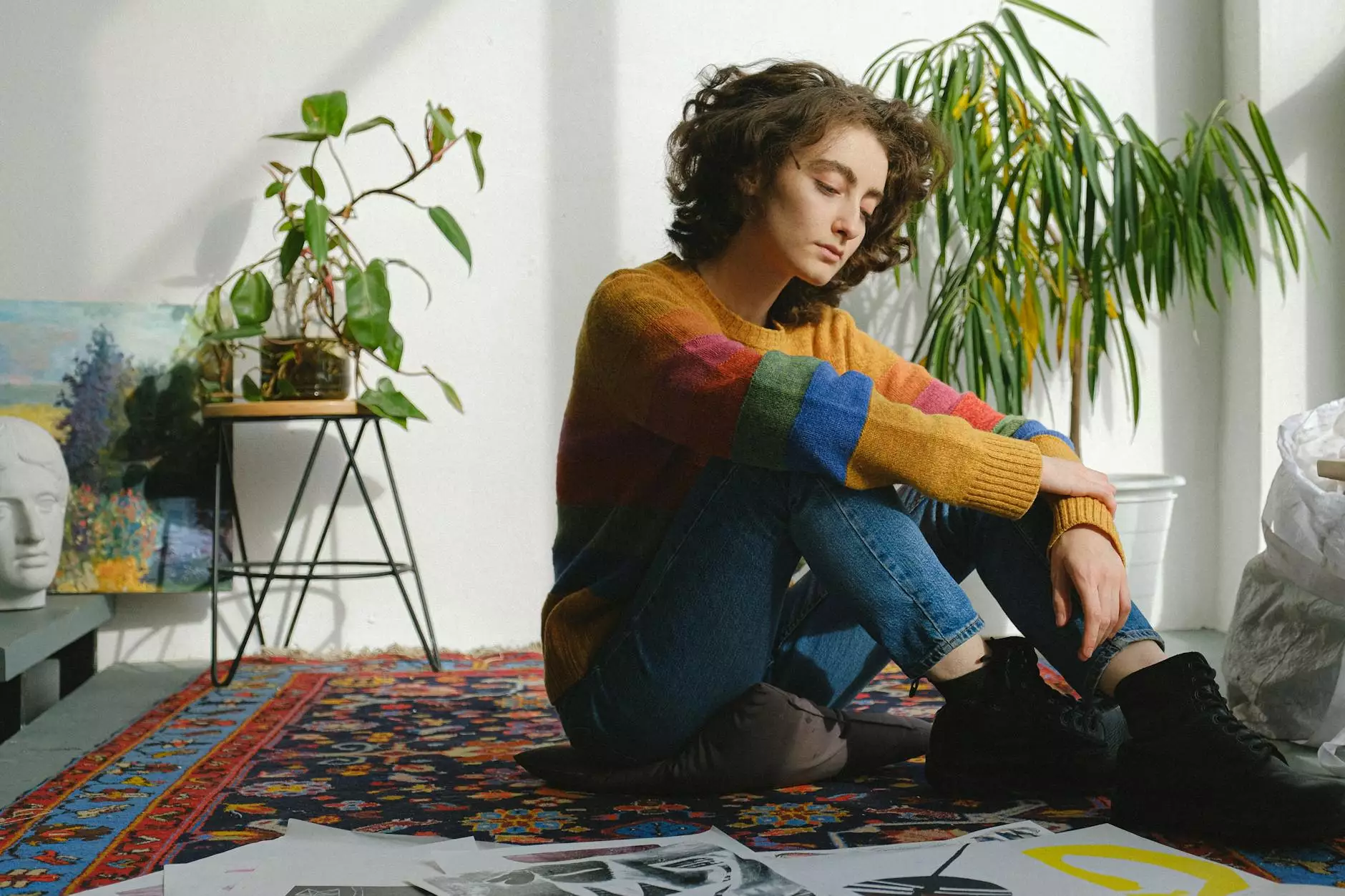 Discover Luxury and Durability with Shaw Industries Cumberland Sculpture Carpet - Stafford
Transform your home with the Shaw Industries Cumberland Sculpture Carpet in the stunning Stafford color, proudly offered by J&J Granite. As experts in the home and garden industry, we provide top-quality flooring solutions to elevate your interior design.
Elevate Your Interior Design
Your home deserves the finest flooring options available, and Shaw Industries Cumberland Sculpture Carpet in the Stafford color offers the perfect blend of luxury and durability. Whether you're designing a cozy living room, a stylish bedroom, or a sophisticated office space, this carpet flooring will enhance the overall aesthetic and create a comfortable ambiance.
Unparalleled Quality and Craftsmanship
Shaw Industries, a renowned name in the flooring industry, consistently delivers exceptional products, and the Cumberland Sculpture Carpet is no exception. Crafted with precision and attention to detail, this carpet is designed to withstand everyday wear and tear, ensuring long-lasting beauty and functionality.
Distinctive Features of Cumberland Sculpture Carpet
The Stafford color variant of the Shaw Industries Cumberland Sculpture Carpet offers a range of unique features that make it a superior choice for your interior design project. Let's explore some of these standout qualities:
1. Luxurious Texture
The Cumberland Sculpture Carpet features a luxurious texture that adds depth and character to any room. With its plush feel underfoot, you'll experience unparalleled comfort and a touch of elegance in your living space.
2. Superior Durability
Constructed using high-quality materials, the Shaw Industries Cumberland Sculpture Carpet is built to withstand heavy foot traffic and resist stains, ensuring its durability for years to come. Say goodbye to worries of daily wear and tear with this resilient flooring choice.
3. Striking Stafford Color
Featuring the captivating Stafford color, this carpet creates a visually stunning impact in any room. The rich, dark shades of grey and black effortlessly complement various interior styles, making it a versatile and timeless option for your home.
Why Choose J&J Granite?
When it comes to selecting the perfect flooring for your home, you deserve a trusted partner who understands your vision and offers top-notch products. At J&J Granite, we take pride in being leaders in the home and garden industry, with a commitment to providing our customers with the highest quality materials that elevate their interior design.
1. Extensive Selection
We offer an extensive range of flooring options to cater to various preferences and design styles. From carpets to hardwood, laminate, and more, our collection is curated to meet the diverse needs of our valued customers.
2. Exceptional Customer Service
Our team of experts is dedicated to delivering outstanding customer service from the moment you step foot into our showroom until the completion of your project. We provide personalized guidance, advice, and support to ensure that your flooring selection process is seamless and enjoyable.
3. Uncompromising Quality
At J&J Granite, we have forged strong partnerships with renowned brands like Shaw Industries to bring you the highest quality flooring options. Our commitment to sourcing only the finest materials guarantees that you receive durable, long-lasting products you can trust.
Elevate Your Home's Interior Design Today
Are you ready to transform your living space with the Shaw Industries Cumberland Sculpture Carpet in the sophisticated Stafford color? Visit our showroom or browse our website to explore the extensive range of flooring options available at J&J Granite. Elevate your interior design with the perfect flooring choice that combines luxury, durability, and timeless style.
Tags: Shaw Industries Cumberland Sculpture Carpet, Stafford color, J&J Granite, home and garden, interior design