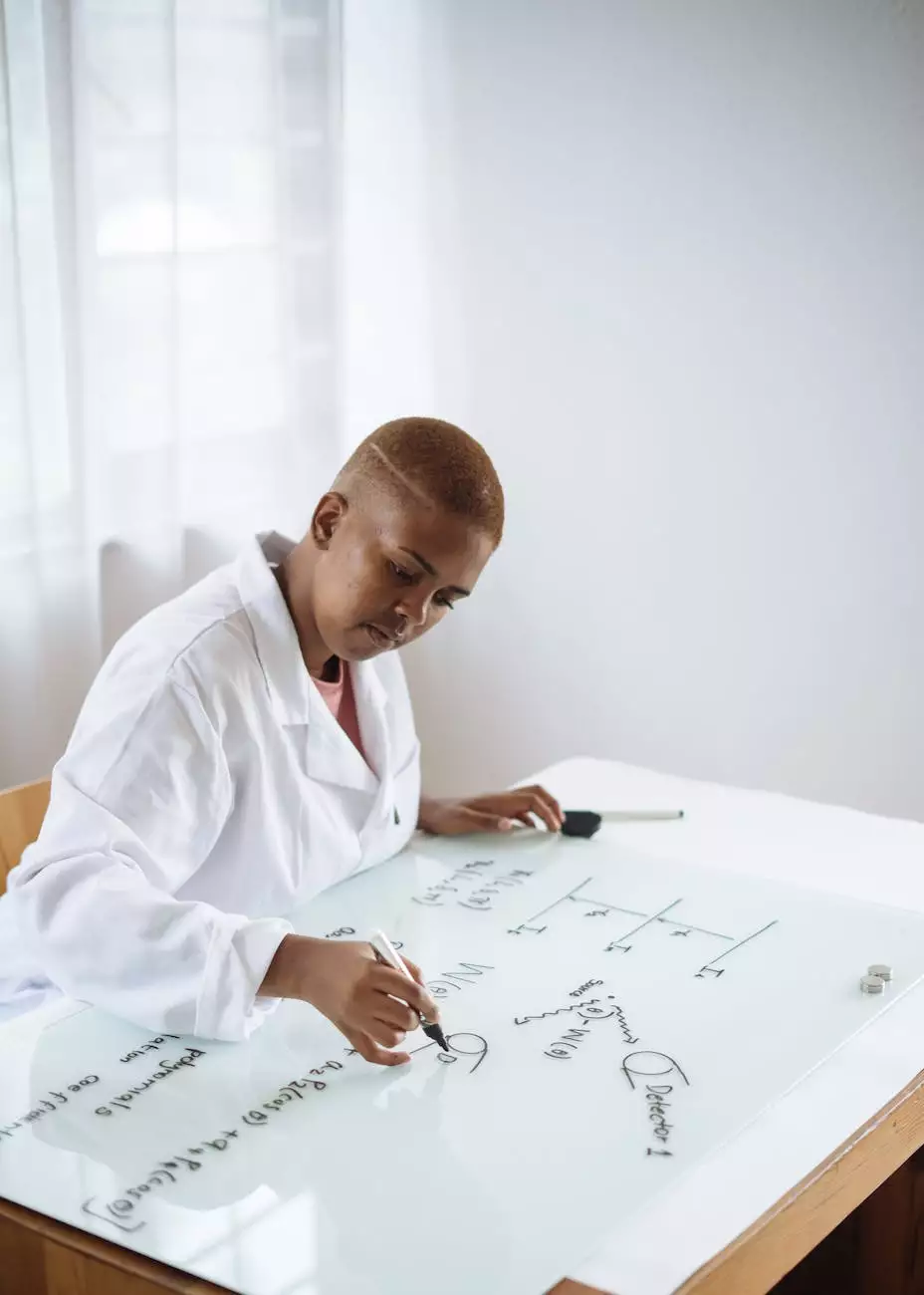 Welcome to J&J Granite, your leading provider of top-notch laminate countertops for your home and garden interior design needs. With our extensive range of quality products, we take pride in offering the finest options available. In this guide, we present our spectacular 151 BLACK MAGNETIC CHALKBOARD countertop, a versatile and elegant addition to any space.
Unleash Your Creativity with a Magnetic Chalkboard Countertop
The 151 BLACK MAGNETIC CHALKBOARD countertop is a unique and innovative solution that combines functionality and style. Whether you are looking for a countertop in your kitchen, bathroom, or workspace, this magnetic chalkboard surface adds an exciting twist to your interior design.
Imagine being able to write your grocery list, leave reminders, or jot down creative ideas directly on your countertop. With our magnetic chalkboard surface, you can do just that! This one-of-a-kind feature allows you to have a versatile space that transforms to meet your specific needs. Say goodbye to traditional countertops and welcome a new level of convenience and creativity into your home.
Elevate Your Space with 151 BLACK MAGNETIC CHALKBOARD
At J&J Granite, we understand the importance of having countertops that not only serve a practical purpose but also enhance the overall aesthetic appeal of your space. The 151 BLACK MAGNETIC CHALKBOARD countertop is designed to elevate your interior design, making a bold statement.
With its sleek black design, this laminate countertop effortlessly adds a touch of sophistication to any room. The magnetic chalkboard surface allows you to personalize your space according to your style, creating a unique and inviting atmosphere that reflects your personality.
Unmatched Durability and Easy Maintenance
Our 151 BLACK MAGNETIC CHALKBOARD countertop is not only visually stunning but also built to withstand the test of time. Crafted from high-quality materials, this laminate countertop offers exceptional durability, ensuring it remains in pristine condition for years to come.
We understand that convenience is key when it comes to maintaining your countertops. That's why our magnetic chalkboard surface is incredibly easy to clean and maintain. Simply wipe away any markings or residue with a damp cloth, and your countertop will look as good as new.
Endless Possibilities for Home and Garden Interior Design
Whether you are a homeowner, interior designer, or contractor, the 151 BLACK MAGNETIC CHALKBOARD countertop opens up a world of possibilities for your home and garden projects. Let your creativity flow as you explore the various ways this unique surface can be integrated into your space.
In the kitchen, it serves as a functional and stylish area for meal planning, recipe writing, and jotting down family messages. In the bathroom, it provides an elegant touch while offering the perfect spot for keeping track of your to-do lists or inspirational quotes. The possibilities are truly endless when it comes to maximizing the potential of this magnetic chalkboard countertop.
Experience the J&J Granite Difference
As leaders in the countertop industry, J&J Granite takes pride in offering outstanding products that transform spaces and exceed expectations. The 151 BLACK MAGNETIC CHALKBOARD countertop is just one example of our commitment to delivering excellence.
With our team of skilled professionals, we ensure that every countertop is meticulously crafted to perfection. We prioritize customer satisfaction, guaranteeing that you receive a product that not only meets but surpasses your expectations.
Whether you are creating a new interior design project or renovating an existing space, J&J Granite is your trusted partner for all your laminate countertop needs. Explore our wide range of countertop options, including the outstanding 151 BLACK MAGNETIC CHALKBOARD, and elevate your home and garden interior design to new heights.
Contact Us Today
Ready to incorporate the 151 BLACK MAGNETIC CHALKBOARD countertop into your next project? Contact J&J Granite today to speak with our knowledgeable team and discover how we can bring your vision to life. Experience the difference of quality craftsmanship, unparalleled style, and innovative design with J&J Granite.