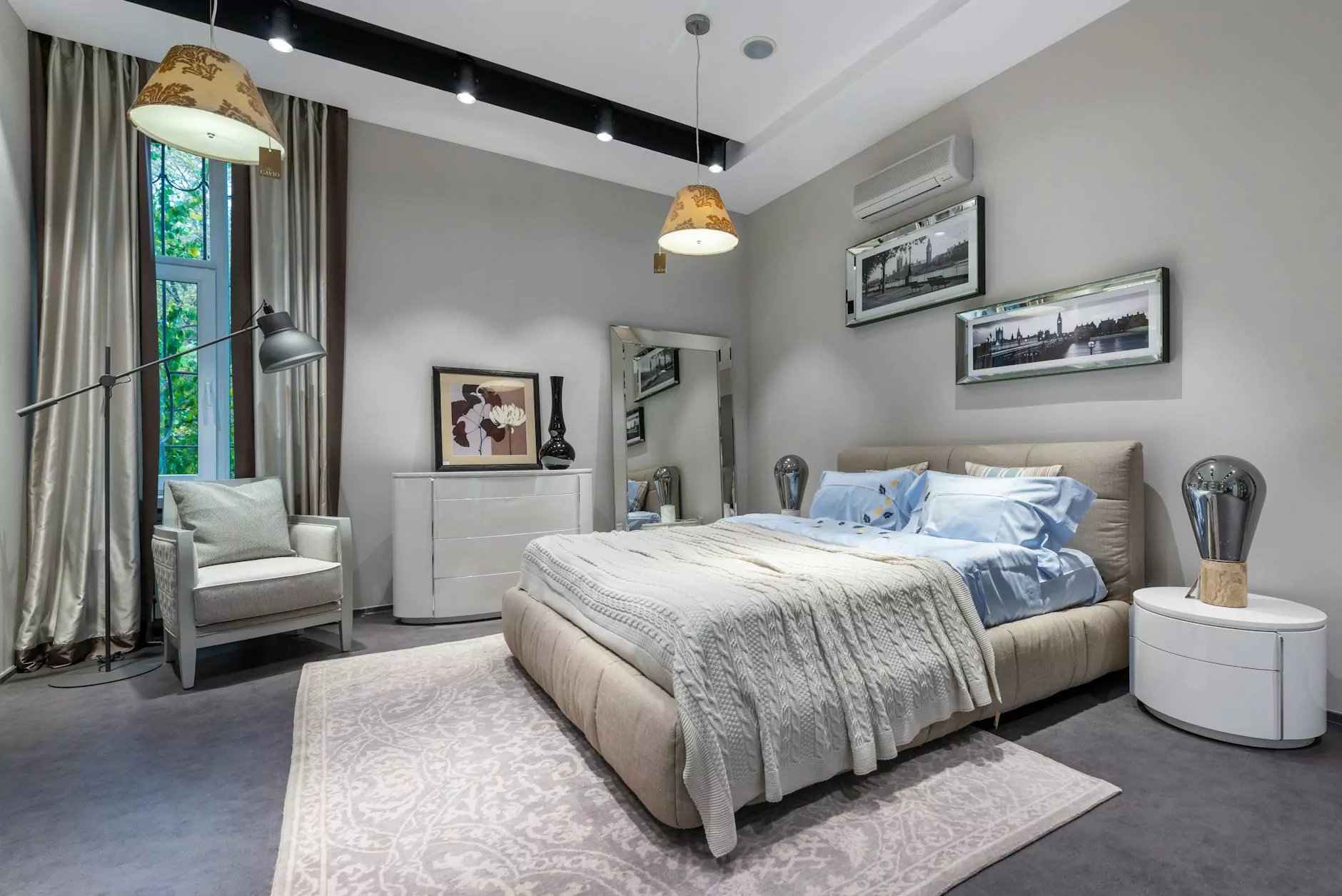 Welcome to J&J Granite, your premier destination for high-quality laminate countertops in the home and garden interior design category. Discover the stunning 6942 Charcoal Boomerang laminate countertops that will elevate the aesthetics of your kitchen to a whole new level.
Elevate Your Kitchen Design
The 6942 Charcoal Boomerang laminate countertops offered by J&J Granite are the perfect choice if you're looking to update your kitchen design. With their sleek and modern look, they add a touch of sophistication to any space. These countertops are specifically designed to withstand the demands of a busy kitchen while providing a stylish and durable surface for all your cooking and meal preparation needs.
Unparalleled Quality and Durability
At J&J Granite, we believe in delivering only the highest quality products to our customers. Our 6942 Charcoal Boomerang laminate countertops are crafted with precision and care, ensuring unparalleled quality and durability. Made from top-grade materials, these countertops are built to last, with resistance against scratches, stains, and heat. You can trust them to withstand the test of time while maintaining their stunning appearance.
Endless Design Possibilities
With the 6942 Charcoal Boomerang laminate countertops, the design possibilities are endless. Whether you prefer a contemporary, minimalist look or a more traditional and elegant style, these countertops effortlessly fit into any kitchen decor. Their versatile nature allows you to explore various color palettes and design elements, creating a space that reflects your unique taste and personality.
Features and Benefits
1. Exceptional Aesthetics
The 6942 Charcoal Boomerang laminate countertops are designed to make a statement. The charcoal color with its exquisite boomerang pattern adds depth and visual interest to your kitchen. It provides a sophisticated backdrop for your culinary creations, enhancing the overall ambiance of the space and making it a focal point of your home.
2. Easy Maintenance
One of the major advantages of laminate countertops is their ease of maintenance. The 6942 Charcoal Boomerang countertops are no exception. With their non-porous surface, they do not require sealing and are resistant to common stains such as coffee, wine, and oil. Cleaning is a breeze - a simple wipe with a mild household cleaner is all it takes to keep them looking brand new.
3. Affordability without Compromising Quality
When it comes to home improvement projects, budget is always a concern. The 6942 Charcoal Boomerang laminate countertops offer a cost-effective solution without compromising on quality. You can achieve the luxurious look of natural stone or solid surface countertops at a fraction of the price, making it an excellent choice for those looking to transform their kitchen without breaking the bank.
Why Choose J&J Granite?
1. Unrivaled Expertise and Experience
J&J Granite has been a trusted name in the industry for years. Our team of experienced professionals possesses unrivaled expertise in the field of laminate countertops. We are passionate about delivering exceptional products and services, ensuring that every client receives the highest level of satisfaction.
2. Extensive Selection
When you choose J&J Granite, you gain access to an extensive selection of laminate countertops. We offer a wide range of colors, patterns, and textures, allowing you to find the perfect fit for your kitchen design. Our commitment to quality means you can be confident that every product we offer meets the highest standards.
3. Customer-Focused Approach
As a customer-focused company, J&J Granite prioritizes your needs and preferences. We strive to provide a seamless experience from start to finish, from assisting you in selecting the right countertop to professional installation services. Your satisfaction is our ultimate goal, and we go above and beyond to exceed your expectations.
Transform Your Kitchen Today
Ready to elevate your kitchen design with the stunning 6942 Charcoal Boomerang laminate countertops? Contact J&J Granite or visit our website to explore our extensive selection and discover the perfect countertop that suits your style and budget. Transform your kitchen into a space that truly reflects your personality and enhances your cooking experience with the help of our top-quality countertops.
Experience the unbeatable combination of style, durability, and affordability with J&J Granite. Upgrade your kitchen design today!