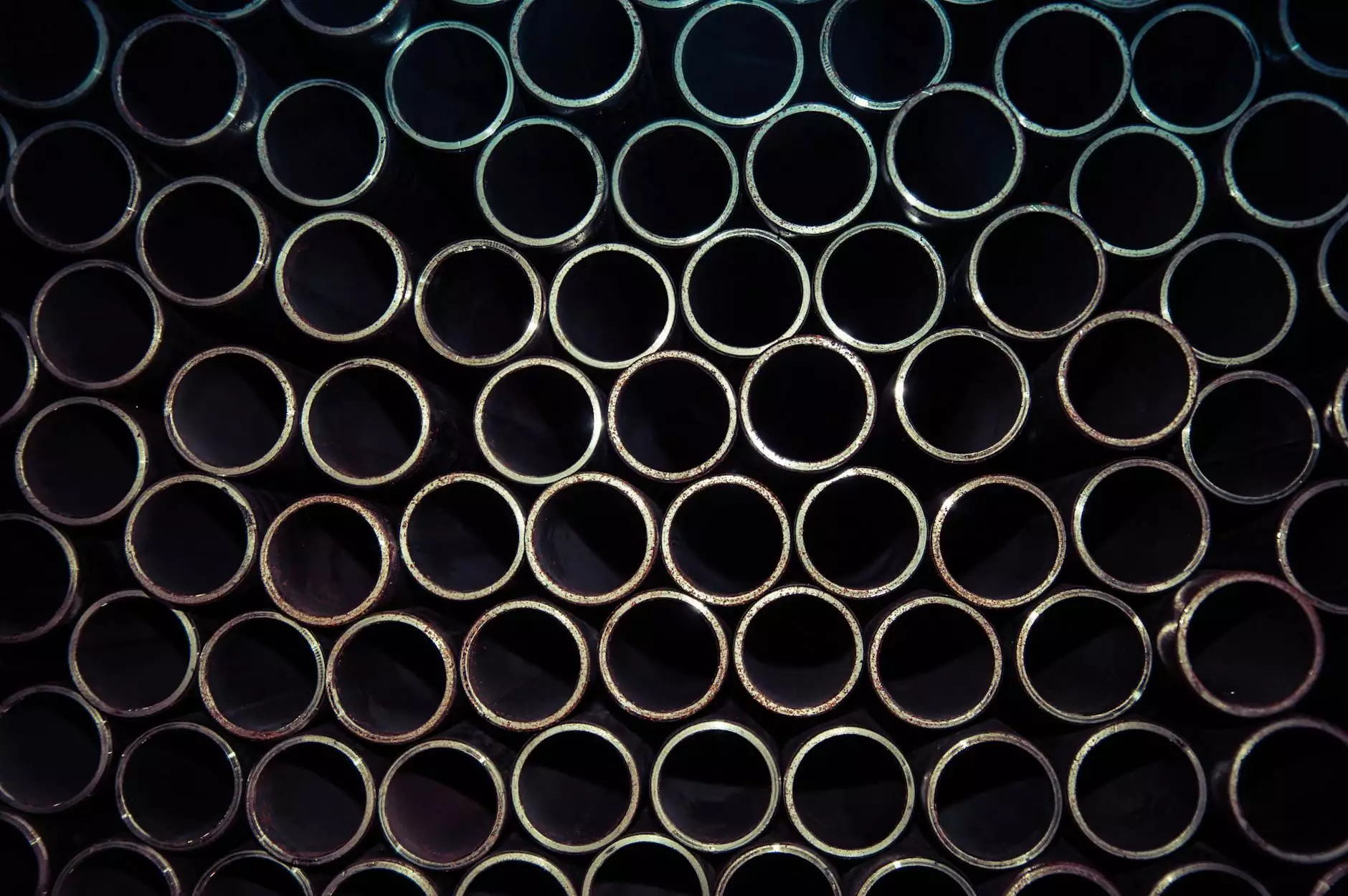 Introduction
Welcome to J&J Granite, your premier destination for top-of-the-line laminate countertops. In the Home and Garden - Interior Design category, we take pride in offering a wide range of stylish and durable countertops that will elevate the look and functionality of your home. In this comprehensive guide, we will delve into the specifics of our exquisite 717 BLACK BRUSHED ALUMINUM laminate countertops. Whether you are renovating your kitchen or updating your bathroom, these countertops are the perfect choice for discerning homeowners seeking both quality and sophistication.
Features
Our 717 BLACK BRUSHED ALUMINUM laminate countertops are crafted with utmost precision and attention to detail, ensuring a beautiful addition to your interior space. Here are some notable features:
High-quality materials: We only use premium-grade materials to ensure durability and longevity.
Distinctive design: The distinctive black brushed aluminum pattern adds a touch of modern elegance to any room.
Water and stain resistance: With their non-porous surface, these countertops are highly resistant to water, stains, and spills, making them easy to clean and maintain.
Scratch resistance: The laminate surface is designed to withstand everyday use, preventing unsightly scratches and marks.
Heat resistance: Our countertops can withstand moderate heat, making them suitable for everyday cooking activities.
Benefits
Investing in our 717 BLACK BRUSHED ALUMINUM laminate countertops offers numerous benefits for your home. Here are a few advantages you can enjoy:
Affordability: Compared to natural stone or solid surface alternatives, our laminate countertops offer a cost-effective solution without compromising on quality or style.
Customizability: With a wide range of colors, patterns, and finishes available, our countertops can be tailored to suit your unique design preferences.
Low maintenance: Unlike some other countertop materials, our laminate countertops require minimal upkeep, saving you time and effort in cleaning and maintenance routines.
Quick installation: Our experienced team ensures a seamless installation process, allowing you to enjoy your new countertops in no time.
Installation Process
At J&J Granite, we prioritize customer satisfaction, and that extends to our installation process. When you choose our 717 BLACK BRUSHED ALUMINUM laminate countertops, our professionals will guide you through each step of the installation, ensuring a stress-free experience. Here is a general overview of the installation process:
1. Measurement and Design Consultation
Our team will visit your home to take precise measurements and discuss your design goals and preferences. This stage allows us to create a customized plan that maximizes functionality and aesthetics.
2. Material Selection
Once the design is finalized, we will guide you through our laminate countertop options, highlighting the features and benefits of the 717 BLACK BRUSHED ALUMINUM style. We want to ensure you have all the information needed to make an informed decision.
3. Removal of Existing Countertops (if applicable)
If you are replacing old countertops, our team will carefully remove them to make way for your brand-new 717 BLACK BRUSHED ALUMINUM laminate countertops. We take care to minimize any disruptions during this process.
4. Installation and Finishing Touches
Our skilled installers will meticulously install your new countertops, taking into account all measurements and design specifications. We pay close attention to detail to ensure a flawless finish. Once installed, we will provide recommendations on how to maintain and care for your countertops to preserve their beauty for years to come.
Conclusion
Upgrade your home with the sophistication and durability of our 717 BLACK BRUSHED ALUMINUM laminate countertops. J&J Granite is your trusted partner in transforming your interior design dreams into reality. With our commitment to quality craftsmanship and customer satisfaction, you can trust us to deliver exceptional countertops that will add value to your home. Contact us today to schedule a consultation and take the first step towards enhancing your living spaces with our premium laminate countertops.