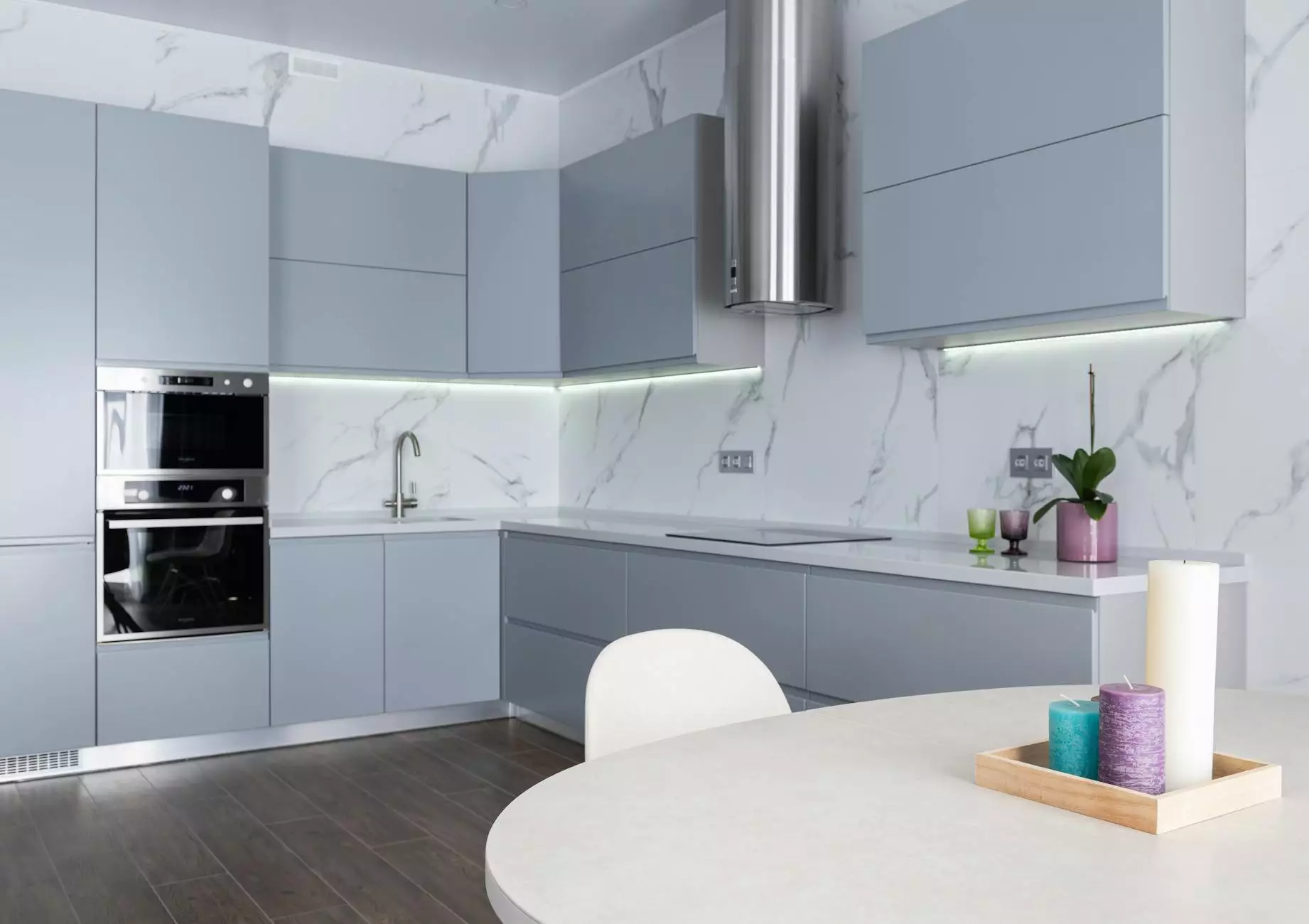 Enhance Your Space with 7993 Florence Walnut Laminate Countertops
Transform your kitchen or bathroom with the magnificent 7993 Florence Walnut laminate countertops offered by J&J Granite. These stunning countertops are the perfect addition to elevate the interior design of your home or office. Featuring a beautiful walnut pattern, these laminate countertops bring warmth and elegance to any space.
Top-Quality Laminate Countertops
At J&J Granite, we take pride in providing our customers with high-quality products. Our 7993 Florence Walnut laminate countertops are no exception. Crafted with attention to detail and precision, these countertops offer durability, functionality, and an exquisite visual appeal.
Unparalleled Aesthetic Appeal
The 7993 Florence Walnut laminate countertops are designed to make a statement. With their rich walnut color and realistic grain pattern, they provide the look and feel of natural wood without the high maintenance requirements. These countertops offer a timeless beauty that complements a wide range of interior styles, from traditional to contemporary.
Durable and Easy to Maintain
Constructed with high-quality materials, our 7993 Florence Walnut laminate countertops are built to withstand the demands of daily use. They are resistant to scratches, stains, and heat, making them an excellent choice for busy kitchens and bathrooms. Cleaning and maintaining these countertops is a breeze, requiring only a mild soap and water solution to keep them looking as good as new for years to come.
Wide Range of Applications
The versatility of our 7993 Florence Walnut laminate countertops is unmatched. Whether you are looking to upgrade your kitchen, bathroom, office, or any other space, these countertops are an excellent choice. They effortlessly blend with various color schemes, cabinetry styles, and decorative elements, adding a touch of sophistication and elegance to your environment.
Trusted Experts in Interior Design
As a trusted name in the Home and Garden industry, J&J Granite is dedicated to providing our customers with top-notch interior design solutions. With years of experience, our team of experts is committed to assisting you in creating the space of your dreams. We take pride in offering products that meet the highest standards, ensuring customer satisfaction and long-lasting beauty.
Visit J&J Granite Today
Ready to enhance the aesthetic appeal of your space? Visit J&J Granite today and explore our extensive collection of laminate countertops, including the stunning 7993 Florence Walnut. Our friendly and knowledgeable staff is here to guide you through the selection process, answering any questions or concerns you may have. With J&J Granite, you can trust that you are getting the best in quality, style, and functionality.