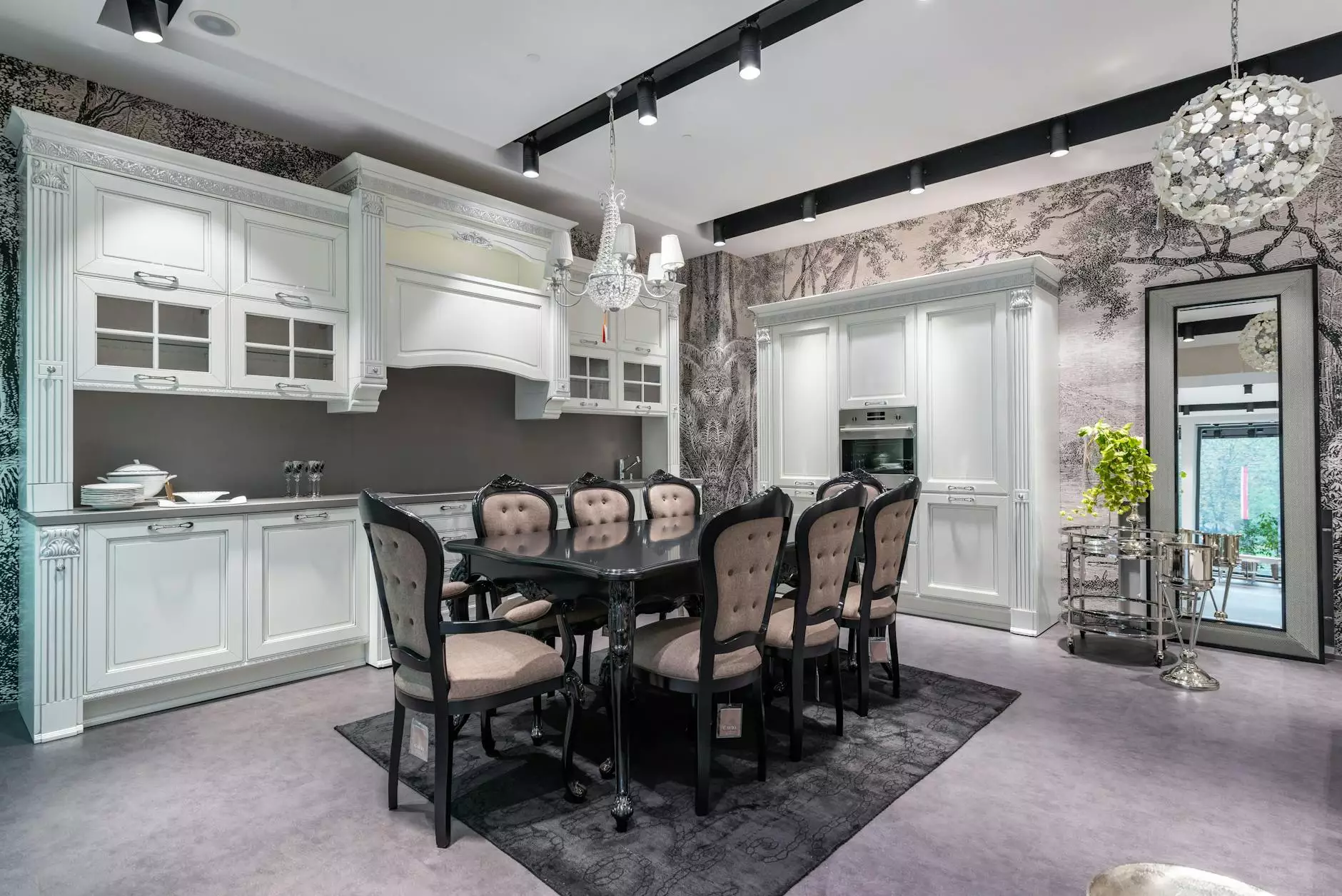 Welcome to J&J Granite, your trusted source for high-quality home and garden interior design solutions. We take pride in offering a wide range of beautifully crafted laminate countertops, including our popular 7182 Dune Wood design.
Elevate Your Space with 7182 Dune Wood Laminate Countertops
If you're looking to transform your kitchen or bathroom into a stunning and functional space, our 7182 Dune Wood laminate countertops are the perfect choice. With their realistic wood grain pattern and durable construction, these countertops enhance the aesthetic appeal of any interior.
Unmatched Beauty and Durability
At J&J Granite, we understand the importance of both style and durability when it comes to selecting the right countertops for your home. Our 7182 Dune Wood laminate countertops offer the best of both worlds, combining the timeless beauty of wood with the exceptional durability of laminate.
The meticulous design and manufacturing process ensures that each piece showcases the natural warmth and texture of wood, creating an elegant and inviting ambiance in any room. The laminate surface is engineered to resist scratches, stains, and heat, making these countertops an ideal choice for high-traffic areas such as kitchens.
Endless Design Possibilities
With 7182 Dune Wood laminate countertops, you have the freedom to unleash your creativity and design a space that truly reflects your unique style. Whether you prefer a traditional, rustic, or contemporary look, these countertops seamlessly blend with various decor styles.
The versatile color palette of 7182 Dune Wood allows you to pair it with different cabinetry finishes and flooring options. The warm brown tones and intricate wood grain details add depth and character to your space, making it the focal point of your interior design.
Easy Maintenance and Cleaning
When it comes to countertops, convenience and ease of maintenance are significant factors. The 7182 Dune Wood laminate countertops require minimal upkeep, ensuring you can spend more time enjoying your space and less time worrying about maintenance.
Regular cleaning with mild soap and water is all it takes to keep these countertops looking pristine. The non-porous surface prevents the growth of bacteria and resists stains, allowing you to maintain a hygienic and clean kitchen environment.
Trust J&J Granite for Quality Laminate Countertops
With over a decade of experience in the industry, J&J Granite is dedicated to providing top-notch home and garden interior design solutions. We offer a comprehensive range of products to meet your unique needs and preferences.
When you choose J&J Granite, you can expect:
Exceptional Customer Service: Our knowledgeable team is always ready to assist you, from selecting the right countertop to answering any queries you may have.
Premium Quality: We source our materials from trusted suppliers, ensuring that each product meets the highest standards of quality and craftsmanship.
Affordability: We believe that everyone deserves access to premium interior design solutions, which is why we offer competitive prices without compromising on quality.
Faster Turnaround Time: We understand the importance of timely delivery, and we strive to complete your project within the agreed-upon timeline.
Satisfaction Guarantee: Your satisfaction is our priority. We stand behind our products and services, and we're committed to ensuring you're delighted with your purchase.
Get Started with J&J Granite Today
Are you ready to elevate the look and functionality of your space with our 7182 Dune Wood laminate countertops? Contact J&J Granite today to schedule a consultation or visit our showroom to explore our wide selection of products.
Experience the J&J Granite difference and turn your design dreams into reality.
Remember, when it comes to premium quality laminate countertops for your home, J&J Granite has you covered. Enhance your living space with our beautiful 7182 Dune Wood design.
Disclaimer: The images used in this webpage are for illustrative purposes only. The actual product may vary slightly in appearance.