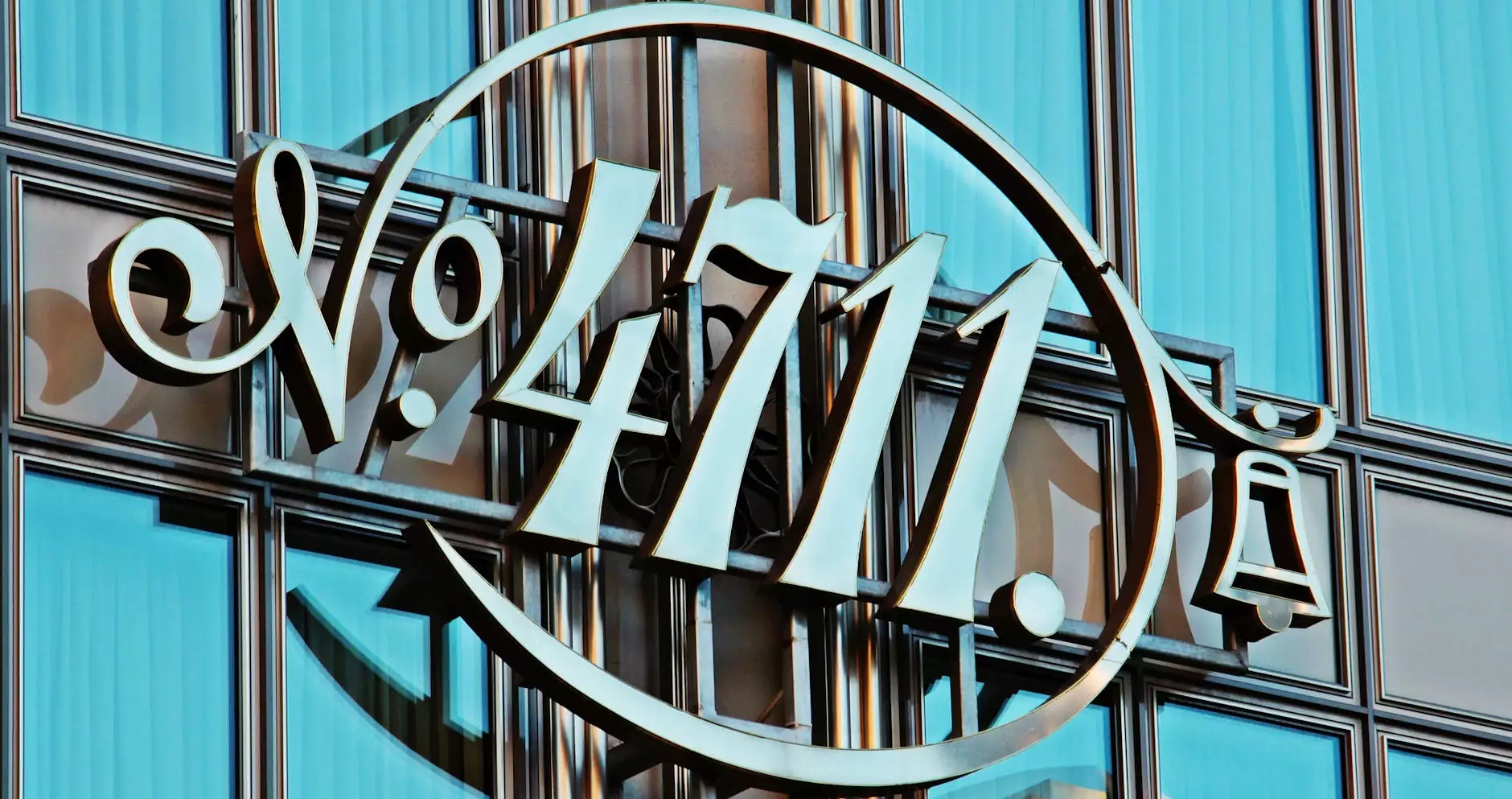 Introduction
Welcome to J&J Granite, your leading source for high-quality laminate countertops in the Home and Garden - Interior Design category. We are excited to present our exquisite collection of laminate countertops, including the stunning 8207K Branded Oak.
Benefits of 8207K Branded Oak Laminate Countertops
Combining elegance and durability, our 8207K Branded Oak laminate countertops are the perfect addition to enhance the aesthetics of your space. With their natural wood-like appearance, these laminate countertops create a warm and inviting atmosphere.
Here are some key benefits of choosing 8207K Branded Oak laminate countertops for your interior design:
1. Authentic Appearance
Our 8207K Branded Oak laminate countertops beautifully replicate the look of real oak wood. The intricate grain patterns and rich tones provide a level of authenticity that adds value to your home or office.
2. Durability and Resistance
Designed to withstand daily use, 8207K Branded Oak laminate countertops are manufactured with a high-pressure construction that ensures exceptional durability. They are resistant to scratches, stains, and heat, making them ideal for busy kitchens and other high-traffic areas.
3. Easy Maintenance
Maintaining the beauty of your laminate countertops has never been easier. With 8207K Branded Oak laminate countertops, all it takes is a simple wipe-down with a mild cleanser to keep them clean and looking like new.
4. Cost-Effective Solution
Compared to natural materials such as solid wood or stone, 8207K Branded Oak laminate countertops offer a cost-effective solution without compromising on quality or aesthetics. You can achieve the same luxurious look at a fraction of the cost.
5. Environmentally Friendly
At J&J Granite, we prioritize sustainability. Our 8207K Branded Oak laminate countertops are crafted using eco-friendly production methods that minimize environmental impact. By choosing laminate, you contribute to a greener future.
Why Choose J&J Granite?
As industry leaders in providing top-notch laminate countertops, J&J Granite stands out in the market for several reasons:
1. Wide Selection
Discover a vast array of laminate countertop options at J&J Granite. From various designs, colors, and textures, we offer choices that cater to different tastes and interior design styles. Whether you prefer a classic or contemporary look, we have the perfect solution for you.
2. Quality Craftsmanship
Our 8207K Branded Oak laminate countertops are meticulously crafted with attention to detail. We source materials from trusted suppliers, ensuring that every piece reflects the highest quality standards. You can trust the lasting beauty and durability of our products.
3. Experienced Team
Backed by our team of experienced professionals, we are dedicated to delivering exceptional customer service. Our knowledgeable staff can provide expert advice and guidance throughout the selection and installation process, ensuring a smooth and satisfactory experience.
4. Customization Options
At J&J Granite, we understand that each space is unique. That's why we offer customization options for your laminate countertops. Tailor the size, edge profile, and finish to suit your specific requirements and create a personalized touch for your home or office.
5. Competitive Pricing
We believe in providing outstanding value to our customers. Our 8207K Branded Oak laminate countertops are competitively priced, giving you the opportunity to elevate your interior design without breaking the bank. Enjoy affordability without compromising on style.
Transform Your Space with 8207K Branded Oak Laminate Countertops
Experience the beauty, durability, and affordability of 8207K Branded Oak laminate countertops. At J&J Granite, we are passionate about helping you create stunning spaces that leave a lasting impression.
Visit our website today to explore our extensive collection of laminate countertops and discover the perfect solution for your interior design needs. Take the first step towards transforming your space with J&J Granite's premium products.
Contact Us
For further inquiries or to schedule a consultation, please reach out to our friendly team at J&J Granite. We are here to assist you and provide tailored solutions for your laminate countertop needs. Let us bring your vision to life!