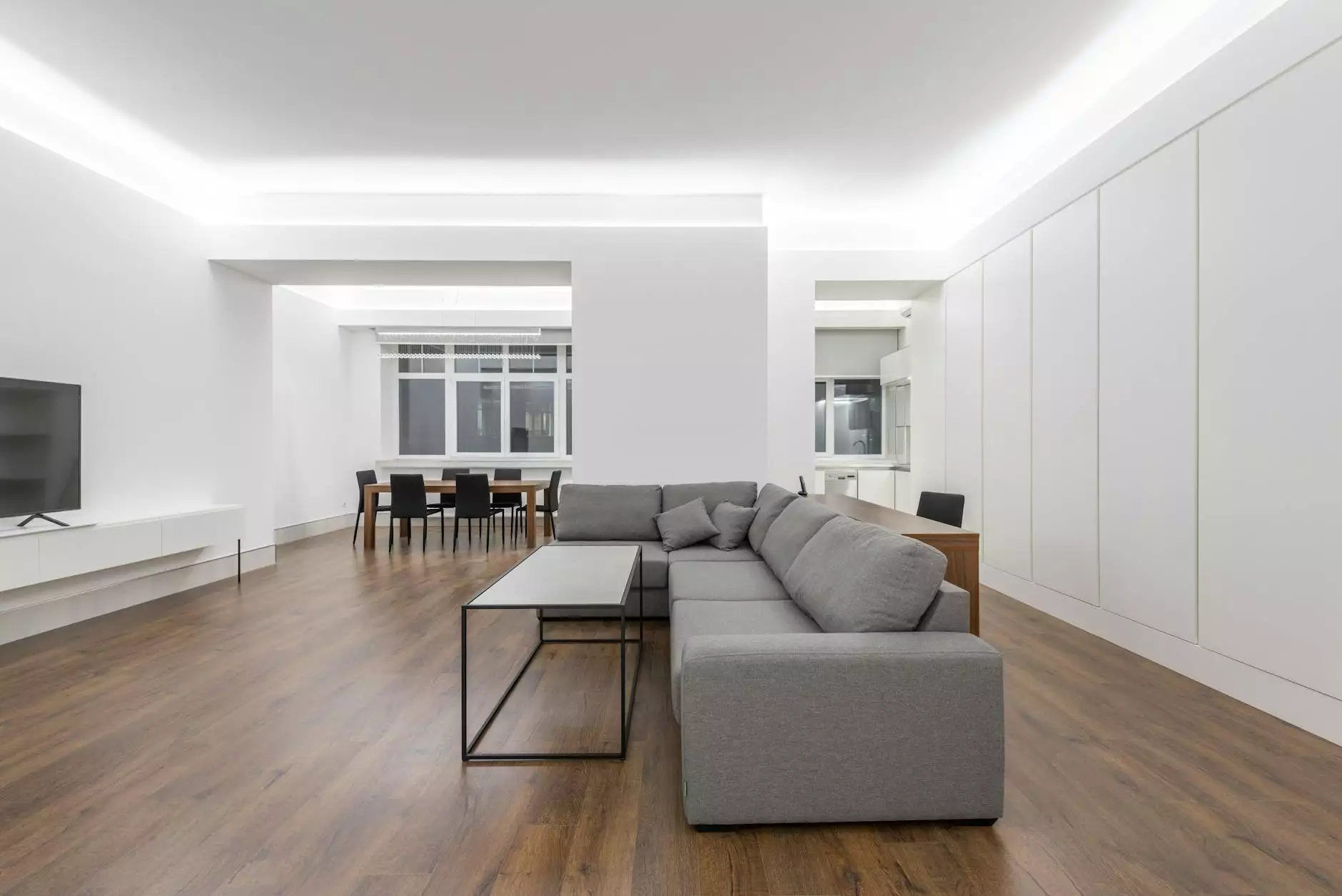 The Perfect Choice for Your Home and Garden - Interior Design Needs
Welcome to J&J Granite, your one-stop-shop for all your laminate countertop needs. We are proud to introduce our premium GR2004 Woodstock Granite collection, meticulously designed to enhance the beauty of your home's interior design. Whether you are renovating your kitchen or bathroom, our laminate countertops offer a high-end and affordable solution to elevate your space.
Why Choose GR2004 Woodstock Granite?
When it comes to choosing the right countertop material, GR2004 Woodstock Granite stands out from the competition. Not only does it provide the look and feel of natural granite, but it also offers numerous advantages that make it the perfect choice for homeowners:
1. Unparalleled Durability
GR2004 Woodstock Granite laminate countertops are built to last. Our advanced manufacturing process ensures that the countertops are resistant to scratches, stains, and heat, making them highly durable and suitable for everyday use. You can confidently prepare meals, place hot pots, or use knives directly on the surface without worrying about damaging it.
2. Realistic Appearance
Our skilled craftsmen have successfully replicated the natural beauty of granite in every detail of our GR2004 Woodstock Granite collection. With its realistic color variations, veining patterns, and textured finish, these laminate countertops exude elegance and sophistication, giving your home a luxurious look without the high price tag.
3. Easy Maintenance
GR2004 Woodstock Granite requires minimal maintenance, saving you both time and effort. Unlike natural granite, our laminate countertops do not require sealing or special cleaning products. Regular cleaning with mild soap and water is all you need to keep them looking as good as new. Say goodbye to the hassle of ongoing maintenance and enjoy more time doing what you love.
4. Cost-Effective Solution
At J&J Granite, we believe that everyone deserves to have their dream interior design, regardless of their budget. GR2004 Woodstock Granite offers the perfect balance between quality and affordability. Compared to natural granite, our laminate countertops are a cost-effective solution that provides the same stunning aesthetic appeal without breaking the bank. Now you can achieve the look you've always wanted at a fraction of the cost.
Transform Your Space with GR2004 Woodstock Granite
Give your kitchen or bathroom a stylish makeover with GR2004 Woodstock Granite laminate countertops from J&J Granite. Our extensive collection offers a wide range of colors and styles to suit your unique preferences and interior design theme. Whether you prefer a classic or contemporary look, our laminate countertops will complement your existing decor seamlessly.
With J&J Granite, you can expect only the highest quality products and exceptional customer service. Our team of experts is dedicated to helping you find the perfect countertop solution that meets your needs and exceeds your expectations. We take pride in our craftsmanship and strive to provide a seamless experience, from selection to installation.
Contact Us Today
Ready to transform your home with GR2004 Woodstock Granite laminate countertops? Contact J&J Granite today for a free consultation. Our friendly and knowledgeable staff will guide you through the entire process, ensuring that you make an informed decision that adds value to your home. Upgrade your interior design with durable and stunning laminate countertops from J&J Granite.
J&J Granite | Your Trusted Partner in Home and Garden - Interior Design
J&J Granite is a leading provider of high-quality laminate countertops, offering a wide range of options to suit your unique needs. With a focus on craftsmanship, durability, and affordability, we are committed to helping you achieve your dream interior design with ease. Browse our vast collection today and elevate the look of your home.