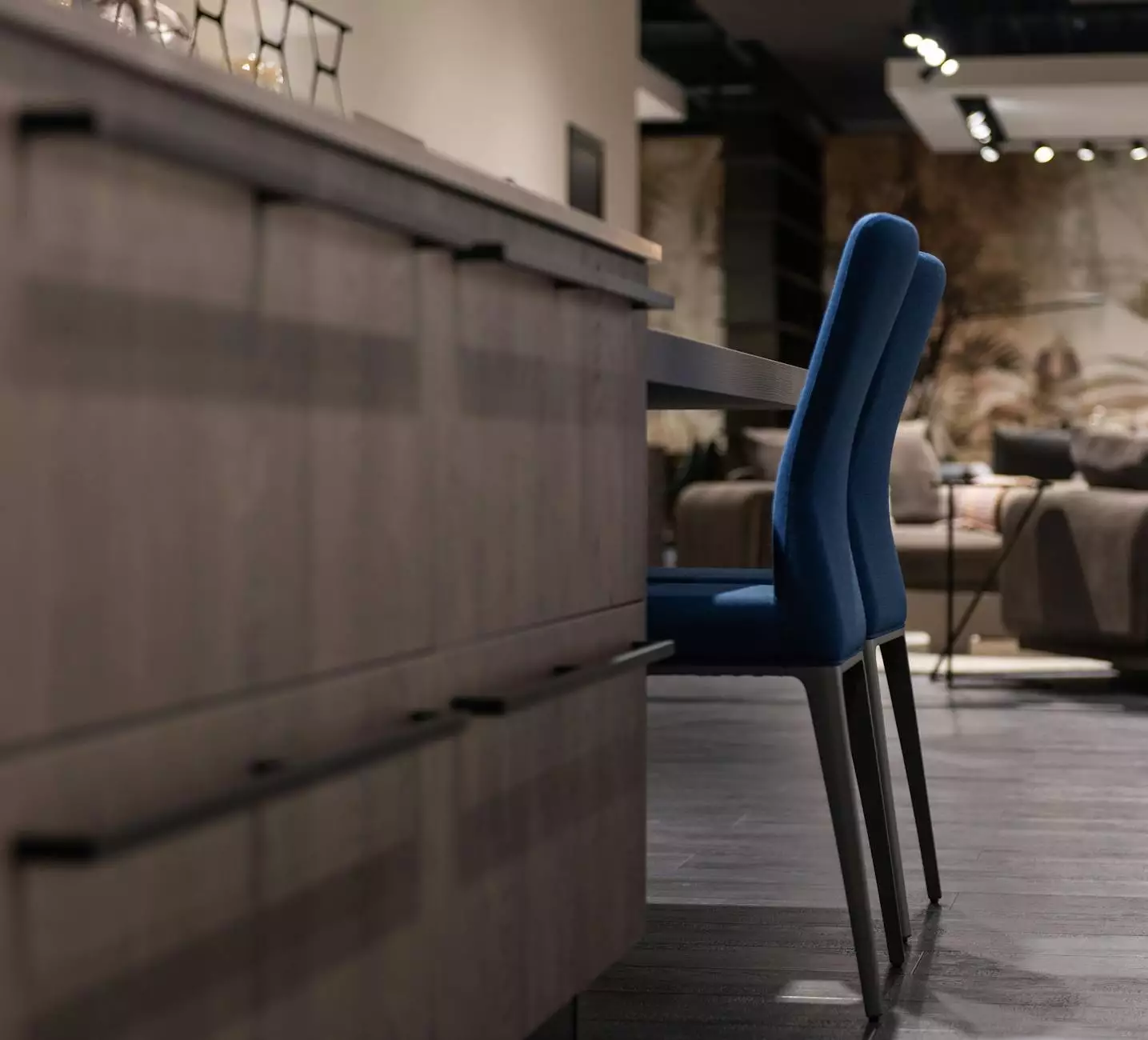 Discover the Beauty and Durability of S3023 Graphite Blue Laminate Countertops
As a homeowner, you understand the importance of finding the perfect countertop that blends seamlessly with your interior design. At J&J Granite, we take pride in offering an exquisite selection of laminate countertops, including our stunning S3023 Graphite Blue collection. With its elegant appearance and exceptional durability, these countertops are guaranteed to elevate the aesthetic of your home while providing long-lasting functionality.
Elevate Your Home's Aesthetic Appeal
With its sophisticated and modern appeal, our S3023 Graphite Blue laminate countertops are the ideal choice for homeowners who desire a seamless blend of style and functionality. The deep gray tones and natural stone-like patterns create a striking visual impact, making it a versatile option that complements a wide range of interior design styles. Whether you have a contemporary, traditional, or transitional home, the S3023 Graphite Blue collection will instantly elevate your space and make it truly stand out.
Unmatched Durability for Everyday Use
At J&J Granite, we understand that your countertops need to withstand the demands of daily life. That's why our S3023 Graphite Blue laminate countertops are engineered with the highest quality materials, ensuring exceptional durability that can handle the rigors of everyday use. Whether you're preparing meals, hosting gatherings, or simply going about your daily routines, these countertops are designed to resist scratches, stains, and heat, making them a practical choice for any busy household.
The Benefits of Laminate Countertops
In addition to their stunning aesthetics and durability, our S3023 Graphite Blue laminate countertops offer a range of benefits that make them an excellent choice for your home:
Cost-effective: Laminate countertops are a budget-friendly alternative to more expensive materials like granite or quartz, offering a similar aesthetic appeal at a fraction of the cost.
Easy maintenance: With their non-porous surface, our S3023 Graphite Blue laminate countertops are stain-resistant and require minimal maintenance. A simple wipe-down with a mild cleanser is all it takes to keep them looking pristine.
Variety of designs: Laminate countertops come in a wide range of patterns and colors, allowing you to find the perfect match for your home's unique style and personality.
Quick installation: Unlike natural stone countertops, laminate countertops can be installed quickly and efficiently, saving you time and minimizing disruption to your daily life.
Enhance Your Home's Interior Design with J&J Granite
As a trusted name in the industry, J&J Granite is committed to providing homeowners with top-quality countertop solutions that exceed expectations. Our S3023 Graphite Blue laminate countertops are a testament to our dedication to craftsmanship, design, and functionality. With our extensive knowledge in the field, we guide you through the selection process, ensuring you find the perfect countertop solution that aligns with your vision and budget.
Ready to experience the beauty and durability of our S3023 Graphite Blue laminate countertops? Contact J&J Granite today to schedule a consultation with one of our experts. Let us transform your home and create a space that reflects your unique style and personality.
Contact Information
Address: 123 Main Street, Anytown, USA
Phone: 123-456-7890
Email: [email protected]