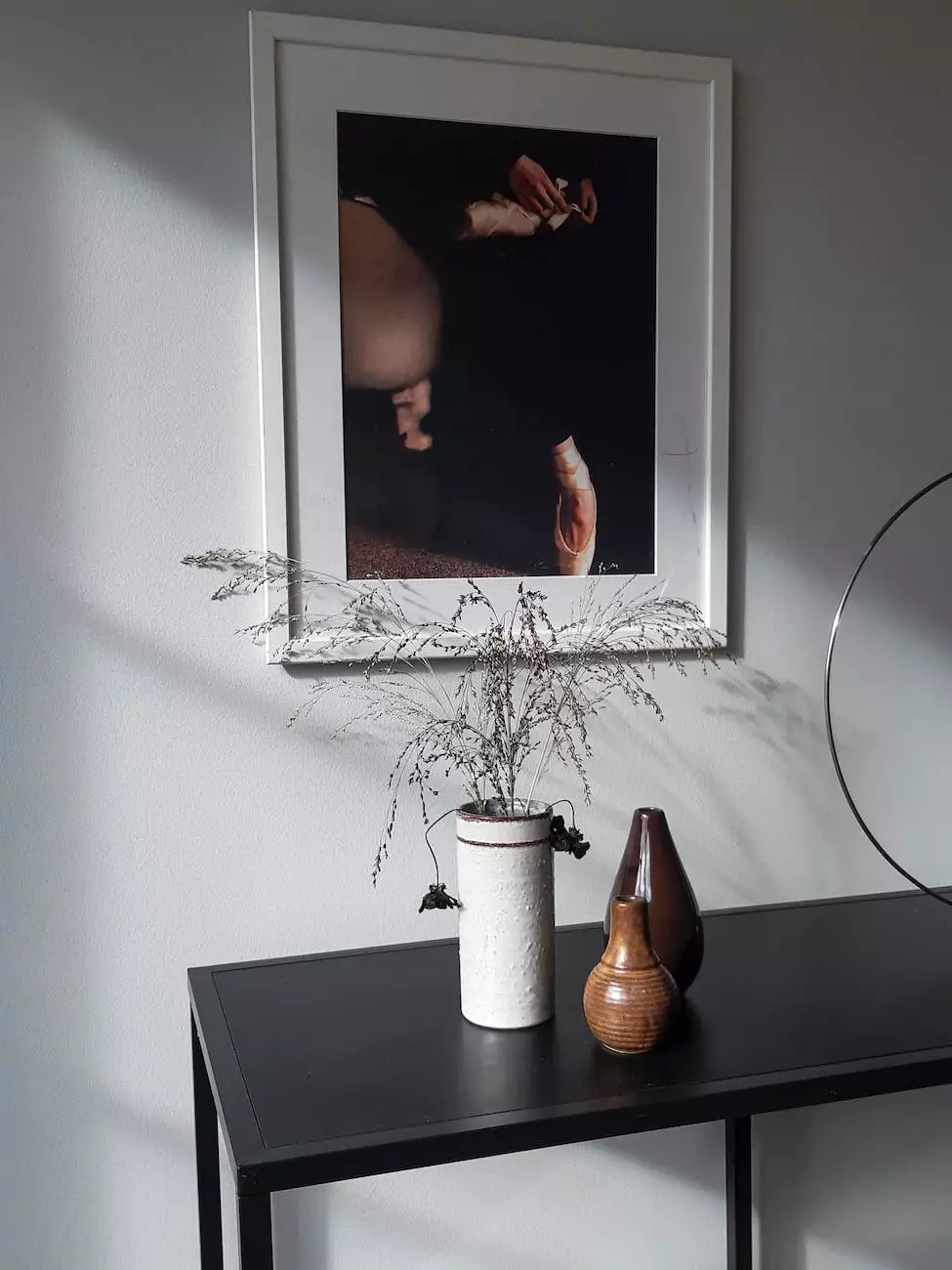 Elevate Your Home and Garden Interior Design with S431 WILLOW GREY Laminate Countertops
Welcome to J&J Granite, your go-to destination for top-notch home and garden interior design solutions. We take pride in offering a wide range of high-quality laminate countertops that enhance the beauty and functionality of your living spaces.
Unparalleled Style and Durability
Our S431 WILLOW GREY laminate countertops are the epitome of elegance and durability. Designed to seamlessly blend with any interior style, these countertops effortlessly elevate the aesthetics of your kitchen, bathroom, or any other space you desire.
Endless Possibilities in Design
With S431 WILLOW GREY, you can achieve the perfect design and customization you envision. These countertops feature a stunning grey hue with subtle patterns, offering a versatile canvas for you to add your personal touch to the space. Whether you prefer a modern, minimalist aesthetic or a more traditional look, these countertops can adapt to your unique style effortlessly.
Superior Craftsmanship and Quality
At J&J Granite, we prioritize quality and craftsmanship above all else. Our S431 WILLOW GREY laminate countertops are expertly crafted using the finest materials, ensuring exceptional durability and longevity. You can trust that our countertops will withstand daily use and maintain their exquisite appearance for years to come.
Easy Maintenance and Cleaning
One of the primary advantages of our S431 WILLOW GREY laminate countertops is their hassle-free maintenance. The non-porous surface makes cleaning a breeze, requiring only mild soap and water. Say goodbye to spending hours scrubbing stains and embrace the convenience of our low-maintenance countertops.
Endless Applications
With their remarkable versatility, S431 WILLOW GREY laminate countertops can be used in various applications. Whether you need a stunning kitchen island, stylish bathroom vanity, or a practical workspace, these countertops are a perfect choice. Let your creativity soar and transform any space into a focal point with these exquisite countertops.
Why J&J Granite?
As a leading provider in the home and garden interior design industry, J&J Granite stands out for many reasons:
Extensive Selection: We offer a wide range of laminate countertops, ensuring you find the perfect fit for your unique style and requirements.
Quality Assurance: Our countertops undergo rigorous quality checks, guaranteeing that you receive a product that exceeds your expectations.
Expert Guidance: Our knowledgeable and friendly team is ready to assist you in every step of the selection and installation process, ensuring a smooth and satisfying experience.
Competitive Pricing: We believe that premium quality should be accessible to all. That's why we strive to provide competitive pricing without compromising on excellence.
Lasting Satisfaction: Your satisfaction is our top priority. We are dedicated to delivering products that not only enhance your space but also bring joy and pride for years to come.
Discover the S431 WILLOW GREY Difference Today
Are you ready to transform your space with the remarkable S431 WILLOW GREY laminate countertops? Visit us at J&J Granite and explore our extensive selection of countertops, each crafted to perfection. Experience the amalgamation of style, functionality, and durability with our S431 WILLOW GREY laminate countertops.
Invest in your home and garden interior design projects with J&J Granite, where impeccable craftsmanship and exceptional customer service are paramount. Contact us now to schedule a consultation or visit our showroom to witness the beauty of our S431 WILLOW GREY laminate countertops firsthand.