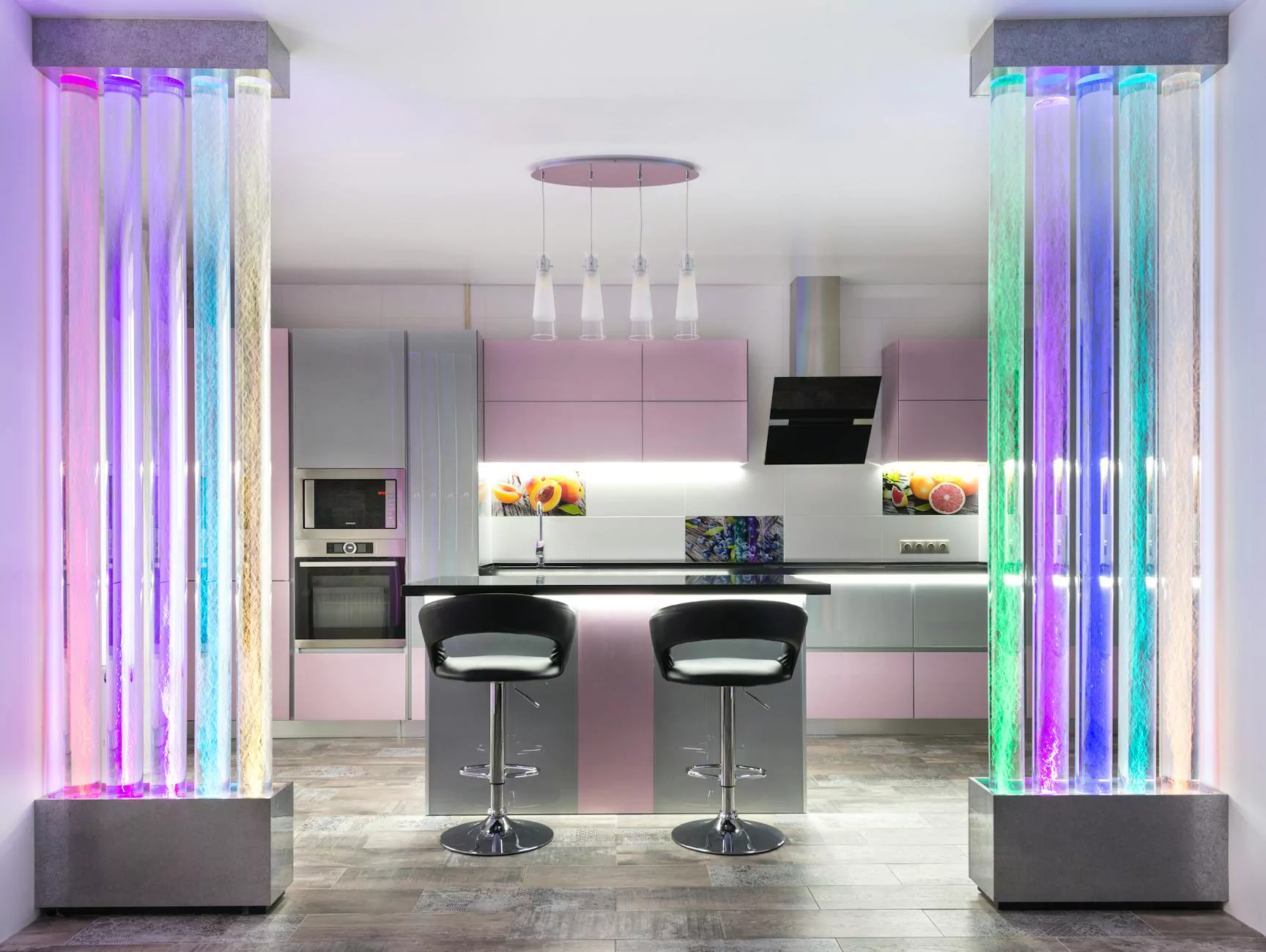 Elevate Your Kitchen with ST606 TAUPE Laminate Countertops
Revitalize your kitchen space with the stunning ST606 TAUPE laminate countertops offered by J&J Granite. Our range of high-quality laminate countertops combines exceptional durability, unparalleled style, and affordability to enhance the heart of your home. Discover why homeowners across the nation trust J&J Granite for all their countertop needs.
Unmatched Quality and Durability
At J&J Granite, we take pride in delivering the finest quality countertops to our valued customers. Our ST606 TAUPE laminate countertops are no exception. Crafted using advanced manufacturing techniques and premium materials, our countertops offer unmatched resilience, ensuring long-lasting beauty and functionality.
Stylish and Versatile Designs
Our ST606 TAUPE laminate countertops effortlessly blend aesthetics and practicality. The intricate patterns and rich textures of the TAUPE finish bring a touch of sophistication and elegance to any kitchen. Whether you prefer a modern, minimalist look or a more traditional and rustic feel, our laminate countertops complement a variety of interior styles and color schemes.
Endless Possibilities for Customization
At J&J Granite, we believe in giving our customers the freedom to design their dream kitchen. Our ST606 TAUPE laminate countertops can be customized to suit your unique preferences and requirements. From edge profiles to surface finishes, we offer a wide array of customization options. Elevate your kitchen design by choosing the perfect combination of style, functionality, and personalization.
Budget-Friendly Excellence
We understand that remodeling a kitchen can be a significant investment, which is why we aim to provide exceptional value for your money. Our ST606 TAUPE laminate countertops offer the perfect balance between affordability and quality. Enjoy the luxurious look of natural stone without the hefty price tag. With J&J Granite, you can achieve your desired kitchen aesthetic without breaking the bank.
Dedicated Expertise and Outstanding Service
When you choose J&J Granite, you're not just getting top-of-the-line laminate countertops; you're also gaining access to our team's expertise and commitment to customer satisfaction. Our knowledgeable professionals are ready to assist you in every step of the countertop selection and installation process. We provide comprehensive advice, recommendations, and support to ensure you make an informed decision that exceeds your expectations.
Transform Your Kitchen with J&J Granite
Upgrade your kitchen with the superior ST606 TAUPE laminate countertops from J&J Granite. Browse our extensive collection of top-quality, stylish, and durable countertops to find the perfect match for your home. Experience the J&J Granite difference today and take the first step towards creating the kitchen of your dreams.
Why Choose J&J Granite for Laminate Countertops?
Unmatched quality and durability
Stylish and versatile designs to suit any kitchen
Endless possibilities for customization
Budget-friendly excellence
Dedicated expertise and outstanding service
Contact Us
For more information about our ST606 TAUPE laminate countertops or to schedule a consultation, please reach out to our friendly team. We are available via phone, email, or visit our showroom to see the beauty of our countertops in person. Choose J&J Granite to transform your kitchen into a stunning and functional space.