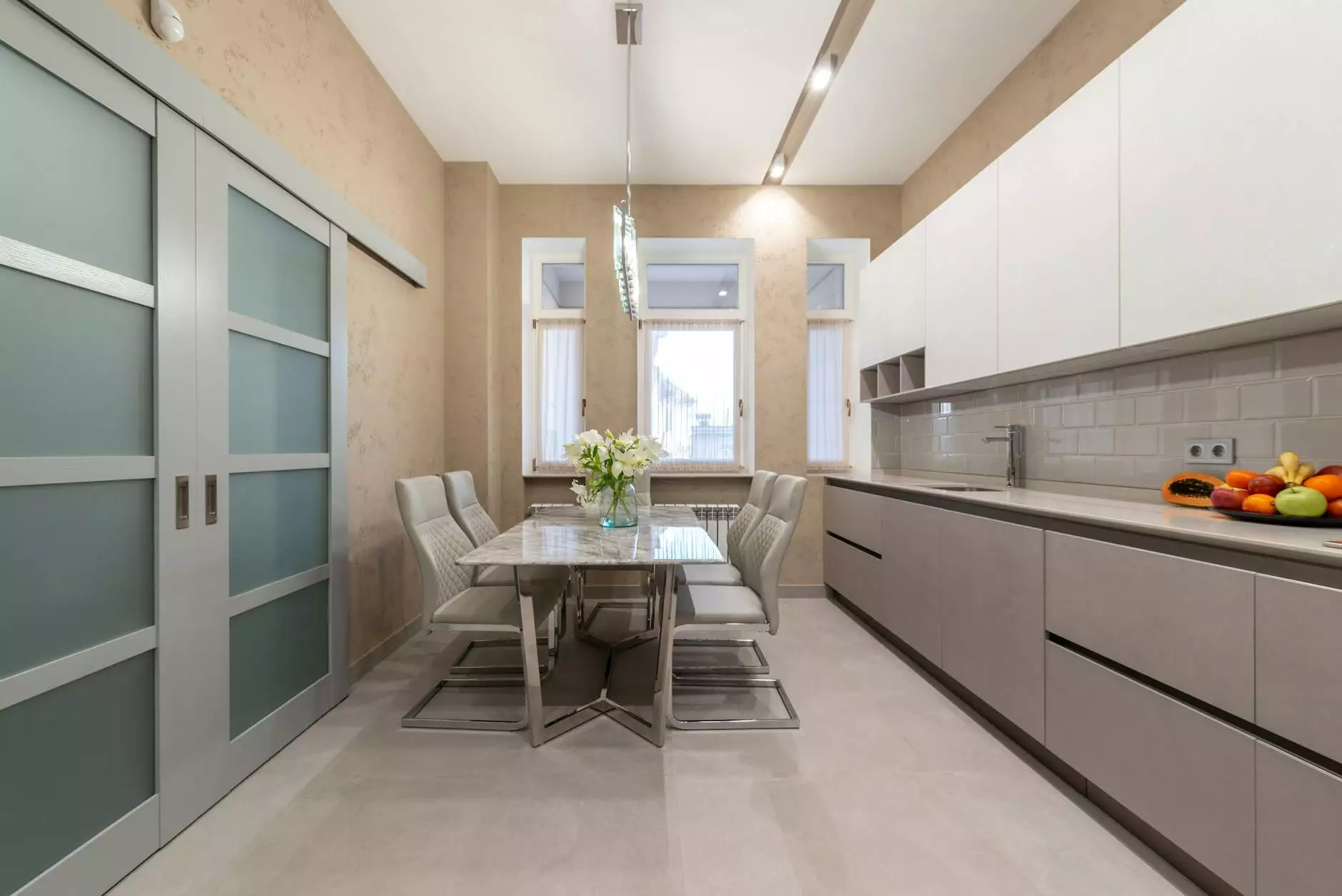 Welcome to J&J Granite, your one-stop destination for the finest selection of laminate countertops. If you're looking to enhance your home's interior design, our WA001 CLEAR ASH laminate countertops are the perfect choice. With their exceptional quality and stunning aesthetics, these countertops will effortlessly elevate the overall look and feel of your kitchen or bathroom.
Elevate Your Space with WA001 CLEAR ASH Laminate Countertops
At J&J Granite, we understand that every homeowner has unique tastes and preferences when it comes to interior design. That's why we offer a wide range of options, including the exquisite WA001 CLEAR ASH laminate countertops. These countertops are meticulously crafted to provide both durability and beauty, making them the ideal choice for any home improvement project.
Our WA001 CLEAR ASH laminate countertops feature a stunning combination of clear ash wood patterns, creating a contemporary and luxurious feel. The natural wood grain brings warmth and depth to your space, while the laminate construction ensures durability and ease of maintenance.
Unmatched Quality and Durability
When it comes to choosing countertops, quality and durability are paramount. Our WA001 CLEAR ASH laminate countertops are designed to withstand the test of time, making them a practical investment for any homeowner. The high-quality materials used in their construction ensure resistance to scratches, stains, and heat, making them perfect for everyday use.
Furthermore, our laminate countertops are highly resistant to moisture and humidity, making them ideal for kitchens and bathrooms. With their non-porous surface, you can rest assured that spills and stains will be easily wiped away, maintaining the pristine condition of your countertops for years to come.
Aesthetics Meets Functionality
When choosing countertops, it's important to strike the perfect balance between aesthetics and functionality. Our WA001 CLEAR ASH laminate countertops offer the best of both worlds. With their elegant design and versatile color palette, they seamlessly blend with any interior style, whether it's modern, traditional, or transitional.
Not only do our laminate countertops enhance the visual appeal of your space, but they also provide a functional surface for meal preparation, cooking, and other daily activities. The smooth and non-porous surface is easy to clean, allowing you to maintain a hygienic and enjoyable environment in your kitchen or bathroom.
Transform Your Home with J&J Granite
When it comes to home improvement, the right countertops can make a world of difference. With our WA001 CLEAR ASH laminate countertops, you can elevate your space and create a stylish and inviting atmosphere. Whether you're remodeling your kitchen or upgrading your bathroom, J&J Granite has the perfect solution for you.
Visit our website today to explore our extensive selection of laminate countertops and discover the WA001 CLEAR ASH option. Our team of experts is ready to assist you in choosing the perfect countertops that align with your vision. Transform your home's interior design with J&J Granite and experience the unparalleled craftsmanship and beauty of our WA001 CLEAR ASH laminate countertops.