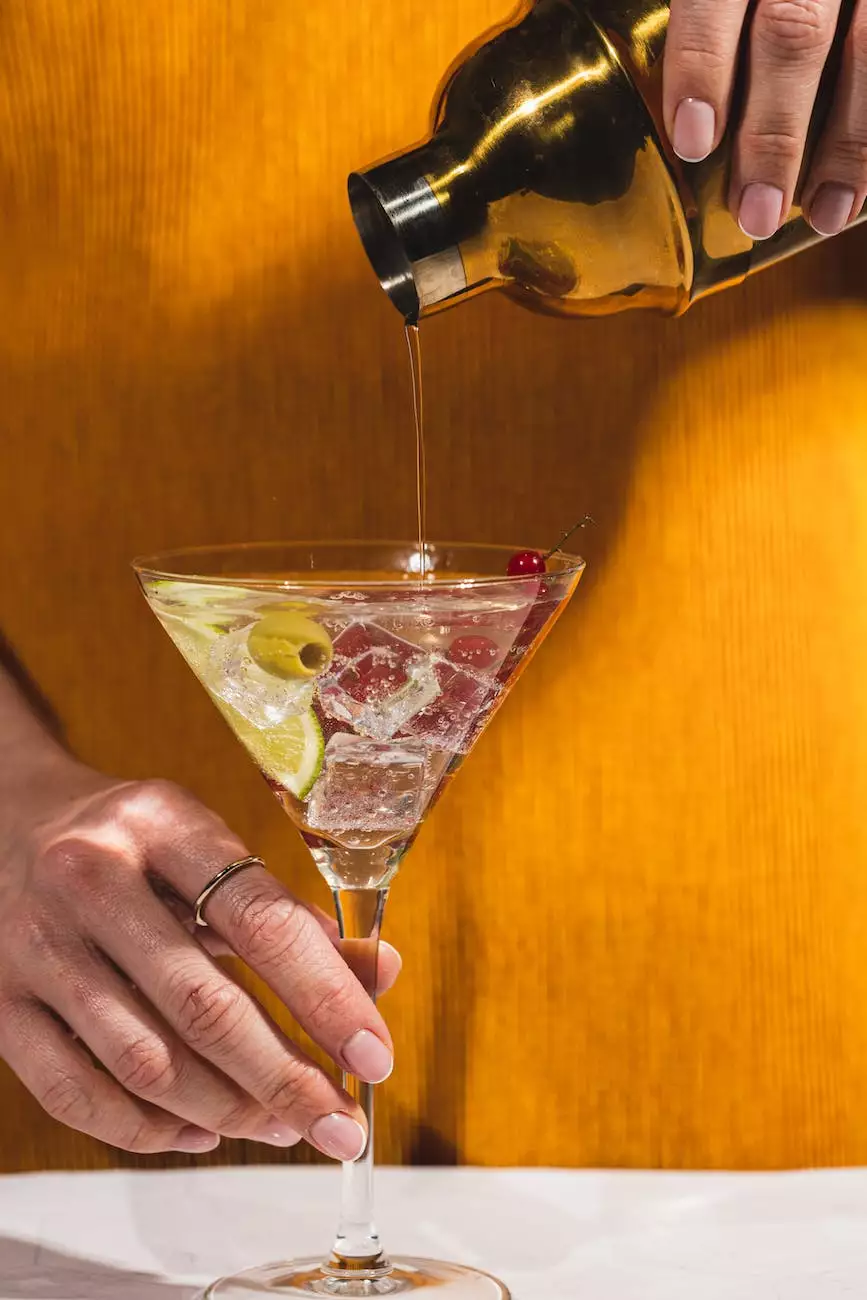 Welcome to J&J Granite, your destination for premium laminate countertops in the home and garden interior design industry. In this comprehensive guide, we present the remarkable 4654 Olive Legacy laminate countertop collection – a stunning range of high-quality surfaces designed to transform your space.
Why Choose 4654 Olive Legacy?
When it comes to enhancing your home's aesthetics, functionality, and overall value, the choice of countertop material is pivotal. The 4654 Olive Legacy laminate countertops from J&J Granite offer a myriad of benefits that make them stand out among the competition.
Design Excellence
The 4654 Olive Legacy collection reflects the perfect blend of elegance and durability. Crafted with meticulous attention to detail, these countertops exude a timeless charm that complements both contemporary and traditional interior design concepts.
Unmatched Durability
Constructed with top-quality materials, the 4654 Olive Legacy laminate countertops are engineered to withstand the demands of daily use. They are resistant to scratches, stains, and impact, ensuring their long-lasting beauty even in high-traffic areas of your home.
Versatile Options
J&J Granite understands the uniqueness of every home. That's why the 4654 Olive Legacy collection offers a diverse range of patterns, colors, and textures, allowing you to find the perfect countertop to complement your interior design style and personal preferences.
Easy Maintenance
Keeping your countertops pristine shouldn't be a daunting task. The 4654 Olive Legacy laminate countertops require minimal maintenance, making them a practical choice for any busy household. With their non-porous surface, cleaning becomes effortless, and the countertops remain hygienic and stain-resistant.
Transforming Your Space
By incorporating the 4654 Olive Legacy laminate countertops into your home, you can achieve a level of elegance and sophistication that truly sets your space apart. Whether you're redesigning your kitchen, bathroom, or any other area, these countertops offer unmatched versatility and visual appeal.
Kitchen Excellence
Your kitchen is the heart of your home, and the 4654 Olive Legacy countertops can be the centerpiece that ties everything together. Create a warm and inviting atmosphere while enjoying the practical advantages of premium laminate surfaces.
Bathroom Luxury
Elevate your bathroom's aesthetic with the luxurious 4654 Olive Legacy laminate countertops. With their water-resistant properties, they are perfect for withstanding the humidity and demands of daily use, while exuding an air of sophistication.
Vibrant Living Spaces
Unleash your creativity in other areas of your home as well. The 4654 Olive Legacy collection allows you to explore endless design possibilities for your dining room, home office, or any other living space where a touch of elegance is desired.
Experience Unparalleled Quality
At J&J Granite, we prioritize customer satisfaction above all else. By choosing the 4654 Olive Legacy laminate countertops, you are not only investing in top-notch products but also benefiting from our exceptional service and expertise.
Expert Guidance
Our team of knowledgeable professionals is dedicated to guiding you through your countertop selection process. We understand that each customer's needs are unique, and we strive to offer personalized recommendations to ensure you find the perfect countertop solution.
Superior Craftsmanship
With years of experience in the industry, J&J Granite takes pride in delivering superior craftsmanship. The 4654 Olive Legacy laminate countertops are meticulously crafted using advanced techniques and cutting-edge technology, resulting in flawlessly finished surfaces.
Unwavering Commitment
As a trusted name in the home and garden interior design industry, J&J Granite is committed to providing you with products that exceed your expectations. We guarantee the utmost quality, reliability, and customer satisfaction throughout your countertop journey.
Contact Us Today
Ready to enhance your home's ambiance with the exquisite 4654 Olive Legacy laminate countertops? Contact J&J Granite today to schedule a consultation. Our friendly team is eager to assist you in bringing your interior design vision to life.
Category: Home and Garden - Interior Design
Business Name: J&J Granite
Page Title: 4654 OLIVE LEGACY – Laminate Countertops