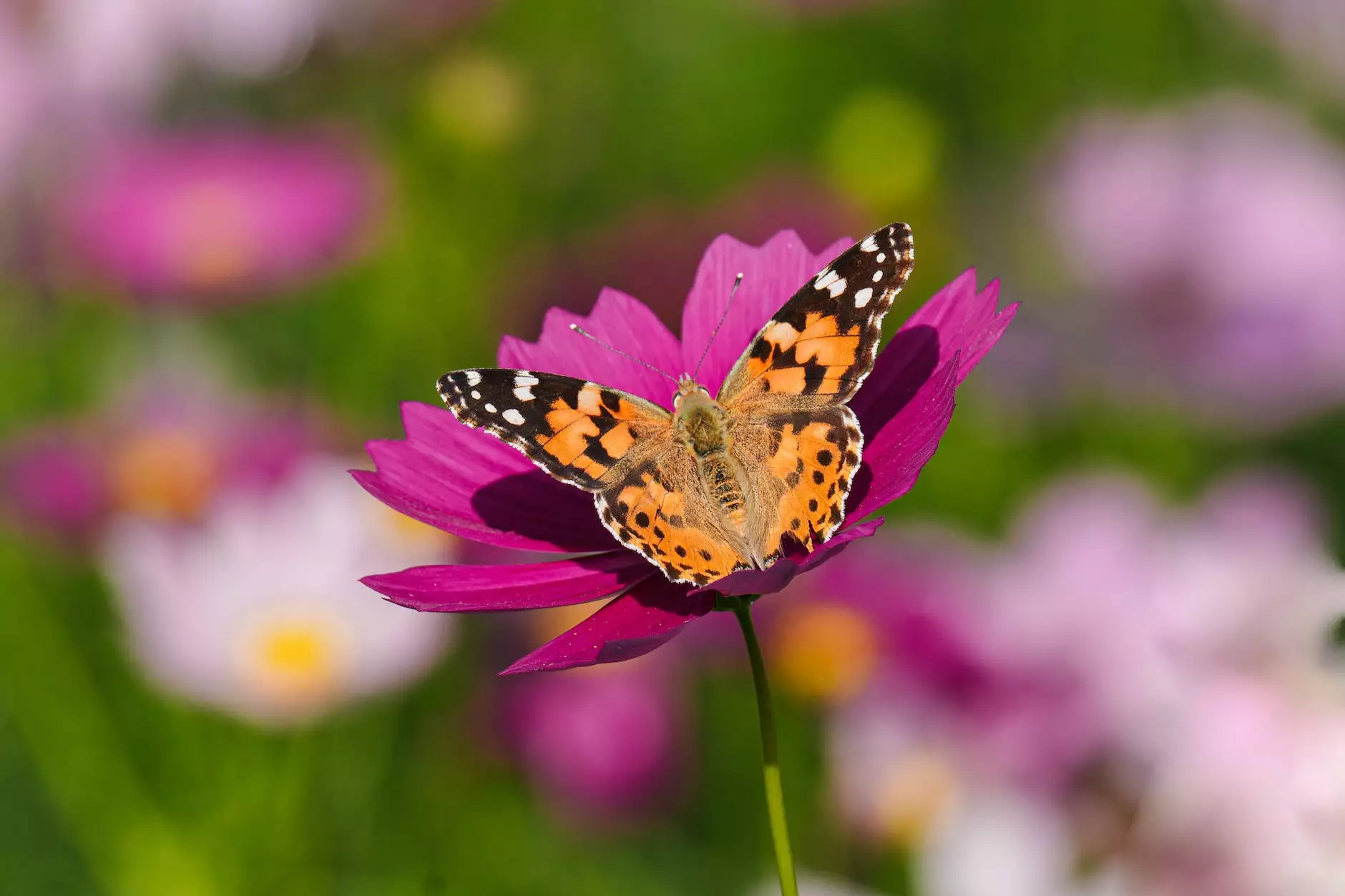 The Epitome of Elegance and Durability
Welcome to J&J Granite, your premier destination for exceptional home and garden interior design solutions. We pride ourselves on our commitment to offering the highest quality materials, and Caesarstone's Cosmopolitan White quartz is no exception. In this page, we will explore the unparalleled characteristics and endless possibilities this exquisite quartz countertop offers to transform your space.
Unveiling the Cosmopolitan White Quartz
Caesarstone's Cosmopolitan White is a masterpiece crafted to evoke a sense of refined luxury and timeless beauty. This magnificent quartz combines the organic allure of natural stone with advanced technology, creating a surface that harmonizes both elegance and durability.
Aesthetic Appeal
With its pure white base and delicate veins, Cosmopolitan White captivates the eye with its pristine and serene appearance. This versatile color palette effortlessly adapts to any design scheme, be it modern, traditional, or transitional, adding a touch of sophistication to any space.
Unmatched Durability
At J&J Granite, we understand the importance of investing in materials that can withstand the test of time. Cosmopolitan White quartz is engineered to exhibit extraordinary durability, ensuring it remains as stunning as the day it was installed. It resists scratches, heat, stains, and impact, making it ideal for high-traffic areas of your home or office.
Low Maintenance, High Performance
Unlike natural stones, Cosmopolitan White is non-porous, meaning it does not require sealing or special maintenance. This non-porous surface also makes it highly resistant to bacteria, mold, and mildew, providing you with a healthier and effortlessly clean space.
Endless Possibilities
Cosmopolitan White's versatility knows no bounds. Whether you envision sleek kitchen countertops, captivating bathroom vanities, or breathtaking feature walls, this quartz is a perfect choice. Its uniformity of color and pattern ensures that each slab delivers consistent beauty, allowing for seamless installation and stunning visual impact.
Why Choose J&J Granite?
When it comes to selecting the right partner for your interior design projects, J&J Granite stands head and shoulders above the rest. Our unparalleled expertise and dedication to excellence make us the go-to choice for homeowners and professionals alike.
Quality Craftsmanship
At J&J Granite, we take great pride in our work. Our skilled craftsmen meticulously cut, shape, and polish each piece of Cosmopolitan White quartz, ensuring precise and flawless results that exceed your expectations.
Comprehensive Services
From initial design consultations to final installation, our team provides comprehensive services to guide you through every step of the process. We collaborate closely with you to understand your vision, offering personalized solutions tailored to your unique style and space.
Superior Customer Satisfaction
With J&J Granite, your satisfaction is our top priority. We strive to deliver exceptional products and outstanding customer service, ensuring that every aspect of your experience with us is nothing short of extraordinary.
Contact Us
Ready to transform your home or garden with the unparalleled beauty of Cosmopolitan White quartz? Contact our team at J&J Granite today to schedule a consultation and discover how we can bring your vision to life.
Address:
Your Address Here
Contact Number:
Your Phone Number Here
Email:
Your Email Address Here
Business Hours:
Monday - Friday: 9:00 AM - 5:00 PM Saturday: 10:00 AM - 3:00 PM Sunday: Closed