Services - Lonestar Millworks, Inc
Oct 2, 2020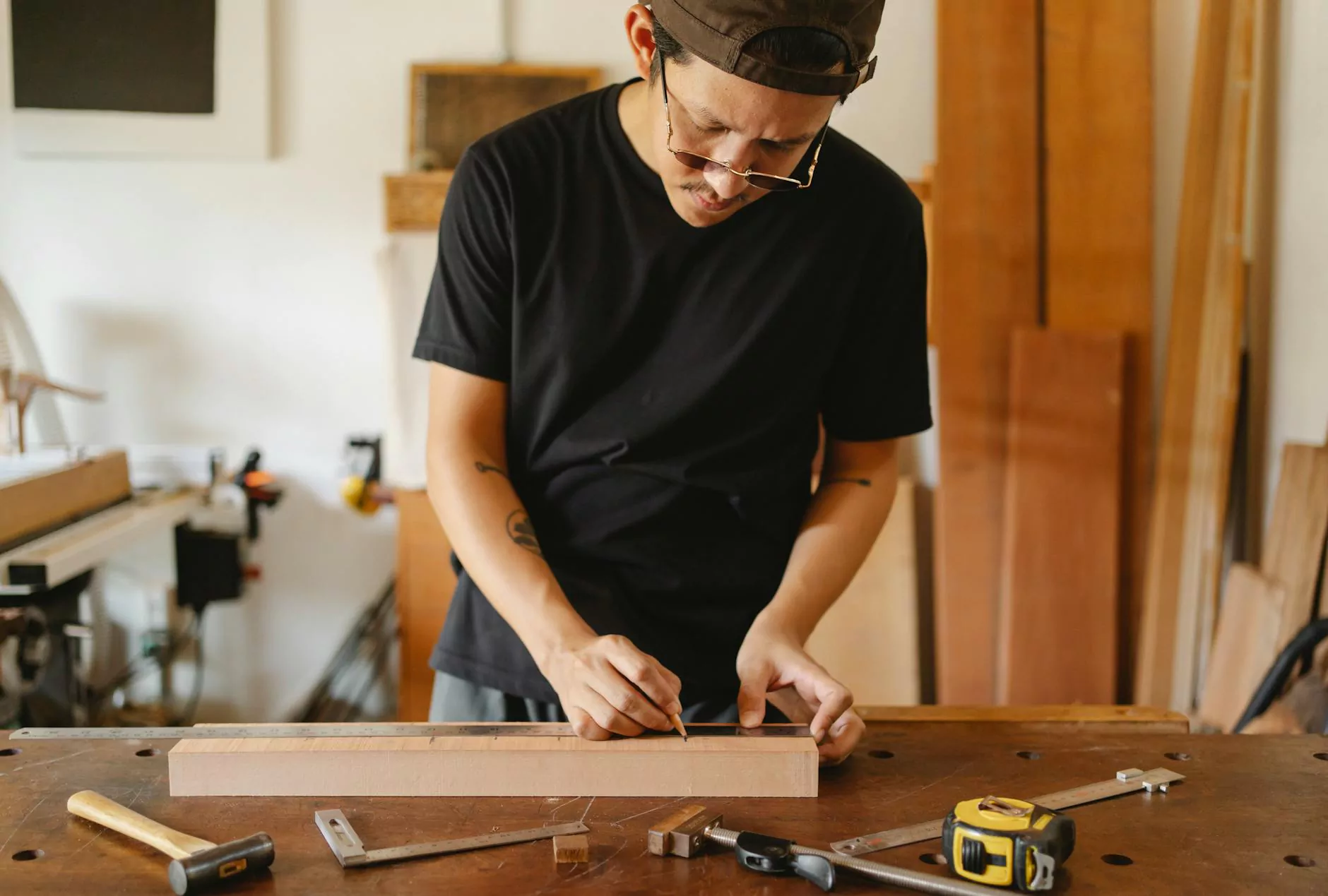 Transform Your Home with Custom Cabinetry
Are you looking to elevate the interior design of your home? Look no further! Lonestar Millworks, Inc, in partnership with J&J Granite, offers exceptional custom cabinetry services for homeowners who seek high-quality craftsmanship and exquisite design.
Innovative Designs Tailored Just for You
Our team of skilled artisans takes pride in creating custom cabinetry solutions that perfectly align with your vision and lifestyle. With meticulous attention to detail, we transform ordinary spaces into extraordinary ones with our innovative designs.
Unparalleled Craftsmanship
At Lonestar Millworks, Inc, we understand that every homeowner has unique preferences and requirements. That's why we have mastered the art of crafting custom cabinetry that reflects your individual style while seamlessly blending in with your home's overall aesthetic.
Our experienced craftsmen utilize premium materials and cutting-edge techniques to create masterpieces that stand the test of time. Whether you envision sleek and modern cabinets or prefer a more traditional and rustic look, our team can bring your ideas to life.
Functionality Meets Elegance
Cabinetry is more than just storage; it should enhance the functionality and appeal of your space. We prioritize both form and function when designing and crafting custom cabinets, ensuring that they not only look stunning but also serve your practical needs.
From optimizing storage solutions to incorporating unique features tailored to your lifestyle, our cabinetry designs are built to make your daily life easier and more organized. We carefully consider every aspect, from drawer placement and shelving options to hardware choices, to ensure a seamless and efficient user experience.
Premium Materials
When it comes to custom cabinetry, the quality of materials used is of utmost importance. We source only the finest materials to create durable and beautiful cabinets that will withstand the test of time.
From solid wood to high-quality laminates, our extensive selection of materials ensures that you have a wide range of options to choose from. We work closely with you to select materials that not only align with your design preferences but also suit your lifestyle and budget.
Why Choose Lonestar Millworks, Inc?
When searching for the perfect custom cabinetry service, it's essential to choose a trusted partner who can deliver exceptional results. Here are a few reasons why Lonestar Millworks, Inc stands out:
Experienced Professionals: With years of experience in the industry, our team of professionals possesses the expertise and skill necessary to exceed your expectations.
Bespoke Solutions: We pride ourselves on offering personalized solutions that match your specific requirements. Our custom cabinetry is tailor-made to suit your unique style and functional needs.
Premium Quality: From materials to craftsmanship, we prioritize delivering the highest quality products to ensure customer satisfaction and long-lasting durability.
Attention to Detail: We understand that it's the small details that truly make a difference. Our meticulous attention to detail ensures that every aspect of your custom cabinetry is executed flawlessly.
Customer-Focused Approach: Our goal is to provide an exceptional customer experience from start to finish. We listen to your needs, collaborate closely with you, and keep you informed throughout the entire process.
Revamp Your Home with Lonestar Millworks, Inc
If you're ready to take your home's interior design to new heights, Lonestar Millworks, Inc is here to help. Our custom cabinetry services, offered in partnership with J&J Granite, are designed to transform your space into a haven of elegance and functionality.
Contact us today to schedule a consultation with our team of experts. Let's embark on a journey to create custom cabinetry solutions that will leave a lasting impression and enhance your home's overall appeal.