Porcelanosa Krono Grey Nature 12x24 Tile - Stafford, Texas
Mar 28, 2022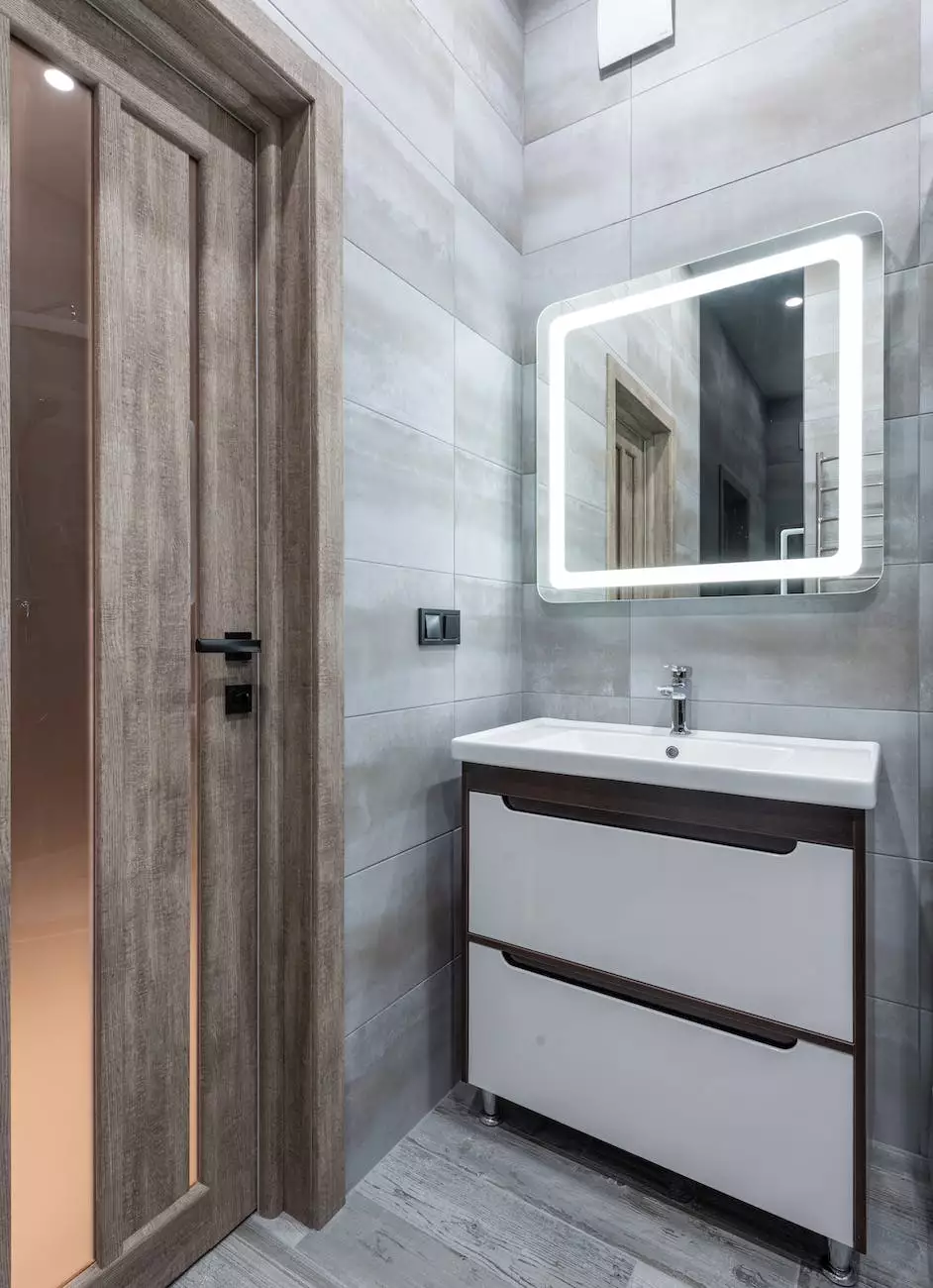 Introduction to Porcelanosa Krono Grey Nature 12x24 Tile
Welcome to J&J Granite, your ultimate destination for exquisite home and garden interior design. Our collection boasts a wide range of luxurious and high-quality tiles, including the highly sought-after Porcelanosa Krono Grey Nature 12x24 tile flooring. Transform your space with the elegance and durability of these remarkable porcelain tiles.
The Beauty of Porcelanosa Krono Grey Nature
At J&J Granite, we understand that choosing the right flooring is crucial to achieving the perfect ambiance in your home. The Porcelanosa Krono Grey Nature 12x24 tile combines modern sophistication with timeless beauty. Its sleek, grey color palette effortlessly complements a variety of interior design styles, making it a versatile choice for any space.
Unparalleled Quality
We take pride in providing our customers with the highest quality products, and the Porcelanosa Krono Grey Nature tile is no exception. Crafted with precision and attention to detail, these porcelain tiles offer exceptional durability and resistance to stains, scratches, and moisture. With proper care, they will maintain their pristine condition for years to come, ensuring your investment is worthwhile.
Impeccable Elegance
The Porcelanosa Krono Grey Nature 12x24 tile exudes refined elegance. Its subtle pattern and smooth surface create a luxurious backdrop for your interior design scheme. Whether you prefer a contemporary, minimalist look or a more traditional aesthetic, these tiles will elevate the overall appeal of your space, leaving a lasting impression on anyone who enters your home.
Endless Design Possibilities
With the Porcelanosa Krono Grey Nature tile, the design possibilities are endless. Its rectangular shape and convenient 12x24 size allow for various installation patterns, from classic straight-lay to herringbone or basket weave. Let your creativity run wild as you explore different arrangements and unleash the full potential of your space.
Perfect for Any Room
These tiles are suitable for use in any room, be it your kitchen, bathroom, living area, or even commercial spaces. Their versatility extends beyond the limits of a typical flooring material. You can showcase these tiles on your walls, create stunning accent features, or use them as a base for eye-catching backsplashes. The possibilities are truly endless!
Why Choose J&J Granite?
At J&J Granite, we go above and beyond to exceed our customers' expectations. When you choose us for your tile needs, you benefit from a combination of premium quality products, exceptional customer service, and expert guidance throughout your interior design journey. Our team of experienced professionals is here to assist you every step of the way, ensuring your vision comes to life seamlessly.
Superior Selection
We curate our product catalog with utmost care, handpicking only the finest materials for our customers. Our collection showcases a wide range of tiles, each chosen for its unique beauty, durability, and style. When you shop with us, you can be confident that you're investing in top-notch products that will elevate your home's aesthetic appeal.
Unmatched Expertise
With years of experience in the industry, our team of professionals possesses unparalleled expertise. We understand the intricacies of interior design and can provide valuable insights and recommendations tailored to your specific needs. When you consult with us, you gain access to a wealth of knowledge that will help you make informed decisions and achieve your desired results.
Exceptional Customer Service
Our commitment to customer satisfaction sets us apart. We prioritize your needs and strive to provide exceptional service at every interaction. From personalized consultations to timely delivery and installation, we ensure a seamless experience from start to finish. Your happiness is our priority, and we make every effort to exceed your expectations.
Revitalize Your Space with Porcelanosa Krono Grey Nature 12x24 Tile
If you're ready to elevate your home's interior design to new heights, the Porcelanosa Krono Grey Nature 12x24 tile is the perfect choice. Visit J&J Granite in Stafford, Texas, to explore our extensive collection and witness the beauty and quality of these stunning tiles firsthand. Our team is excited to assist you in creating a space that reflects your unique taste and style. Contact us today and let's bring your vision to life!